Every year that passes means new opportunities for growth, and at Tormach we have seen some interesting new growth in 2022. As an employee-owned business, growth means reinvestment in our R&D, product development, and employees.
Here are just a few of the major happenings at Tormach this last year…
New Location
2022 started with a move to our new location on Felland Road in Madison, Wisconsin. While this move wasn't massive, as it's only a few miles from our previous location in Waunakee, it marked a change in operations.
During the pandemic, we shifted to a remote/hybrid work environment for most of our employees. That model proved successful, so we used the opportunity to create a more R&D focused headquarters, as well as adding more warehouse capacity, in the new location.
As we continue to grow, the remote/hybrid model has allowed us to bring in more brilliant CNC minds from around the country, which helps set us up for even more growth.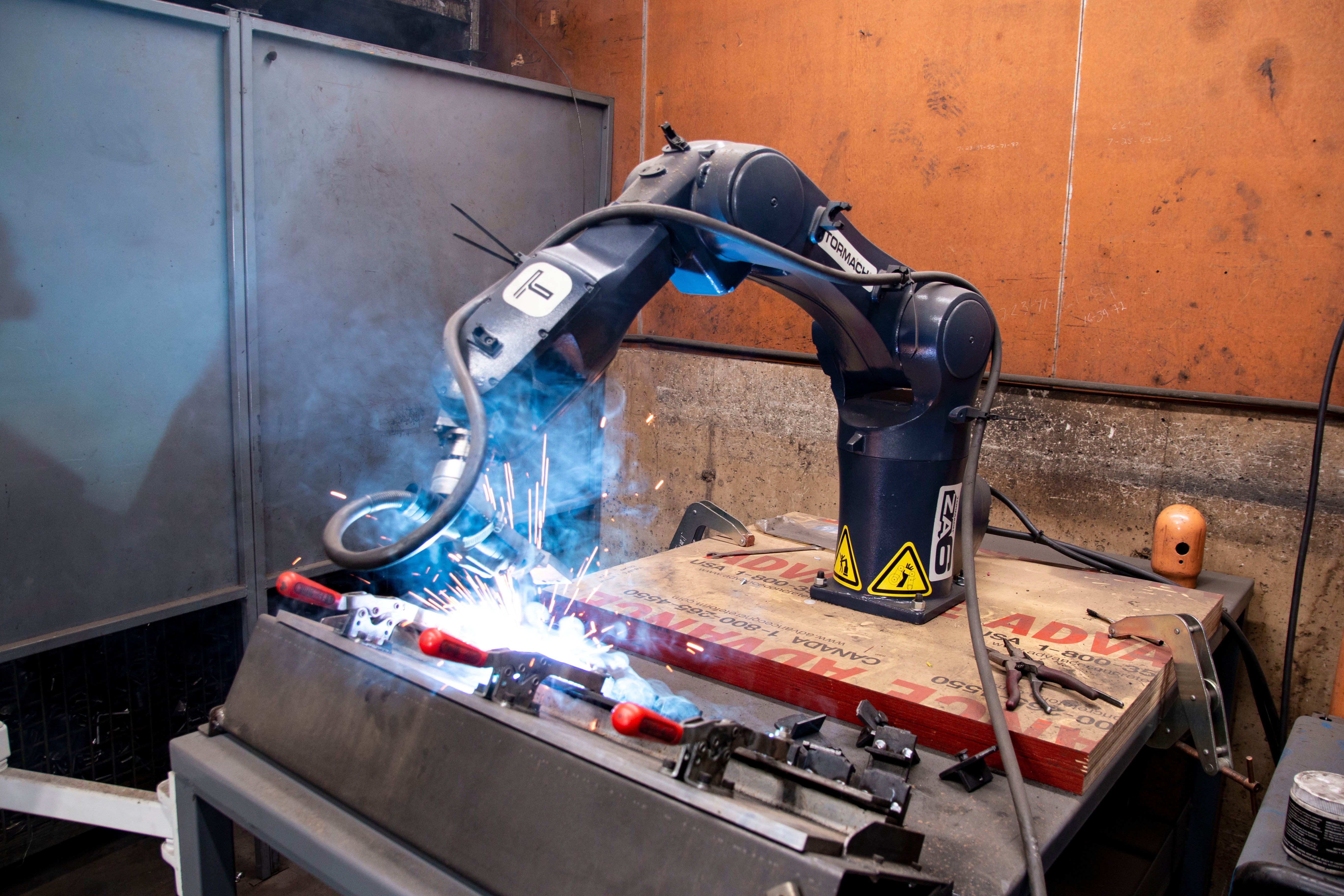 ZA6 Robot
We officially started selling the Tormach ZA6 Robot! The ZA6 is designed to provide affordable robotic solutions to your research project or shop. Like our other machine tools, the ZA6 is a Python-driven system that runs on PathPilot, which makes it approachable and easy to set up. The robot version of PathPilot is built on ROS, creating an open-access environment for research with the ZA6.
The ZA6 doesn't require an integrator of any sort to get up and running. We've had customers get things in motion with just 30 minutes of setup. That means you can get a robot up and running in your shop for less than $20k.
We're excited about the new opportunities the ZA6 will provide for customers in both research and automation moving forward.
New Ambassadors
Tormach has been partnering with CNC advocates around the internet for years, and 2022 was no different.
Xyla Foxlin
This year we welcomed Xyla Foxlin into the Tormach family. She is a YouTube engineer that creates a myriad of projects, and now she enlists the help of her Tormach 24R Router.
JerryRigEverything
JerryRigEverything is a YouTuber that does tech reviews and does DIY projects of every sort. He now uses his 1100MX to simplify his technical projects and make his builds just how he envisions them.
BPS.space
We known that aerospace entrepreneurs have been using Tormach machines for years, but BPS.space takes things to a new level. He's building rockets - everything from an eight-foot Christmas tree to land-able vessels, and now he's using a PCNC 440 to make them happen.
Daniel Krafft
YouTube channel. He's made projects for some major YouTube celebrities like Dude Perfect and Mr. Beast.
Jeremiah Daws
Jeremiah Daws started his Tormach journey as a student - learning CNC during the day and tinkering with his 15L Slant-PRO Lathe in the evening. Now, he uses both the lathe and his 1100MX to explore everything that CNC has to offer.
20th Anniversary
This year, Tormach celebrated 20 years since we first started selling affordable, capable CNC machine tools. The business was started in a garage, but it has grown to heights that the original founders couldn't have expected. 20 years ago, everything started with the Series 1 PCNC 1100, now we sell 12 different machines that are available to enable your ideas.
Every year brings about new opportunities and exciting directions for our growing, employee-owned company. In the words of David Bowie, "I don't know where I'm going from here, but I promise it won't be boring."
At Tormach, we have a better idea of where we are headed, but like Mr. Bowie, it won't be boring. Here's to another fantastic year of growth! We can't wait to invite more ambitious entrepreneurs, tinkering engineers, and student machinists to our family of Tormach owners!
Here's to 2022 and everything to come in 2023!