Tormach machines have found their way into a number of interesting industries. Some you might expect, like aerospace and mold making, but some have been uncommon industries for CNC or machine tools, like glassblowing and construction.
Advance Concrete Form, Inc. in Madison, Wisconsin is one of those unique spaces. The business makes concrete forms, corners, cages, and a variety of other concrete-related components for the residential and light commercial construction industry.
Creating these forms and concrete tools requires a variety of processes, including welding. Tim Paine, who is the production supervisor, explained, "We manufacture a variety of components that go with our system and we have a variety of equipment that's doing that."
Using a Tormach ZA6 for Welding
In late 2021, Advance Concrete Form got their hands on a ZA6 Robot and they immediately began looking for ways to add efficiency to their business.
"We're welding some mild steel components. The one that the robot is currently being used on is what we call a one by one component. It makes up part of our system that goes on a corner."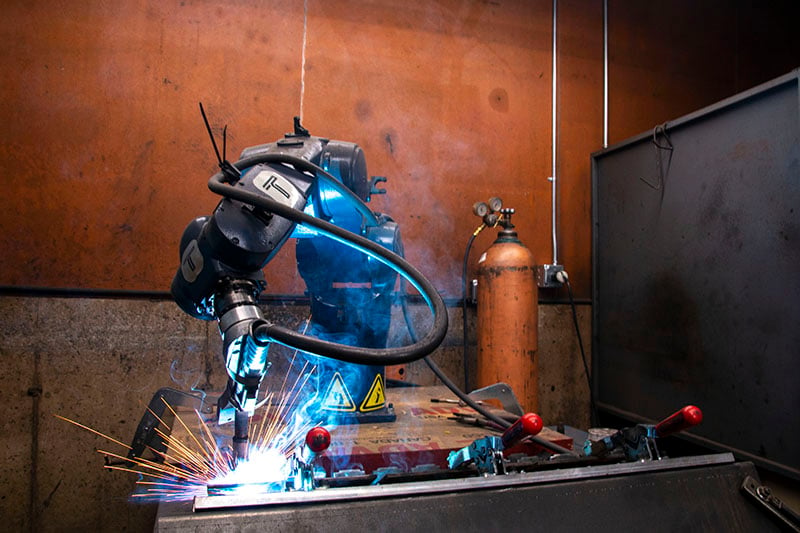 They are doing two small welds on two flat components, but the location on those welds is critical to allow movement of a lever and a bolt. "If the weld is too close to the center and it touches a lever, it won't work."
The main motivation for using a robot for this kind of work is because of the monotonous nature of the task. Paine explained, "Highly skilled welders don't want to touch it… they don't want to sit and weld some little component like that all day long for days or weeks on end. And, finding an entry-level welder that we're willing to train has been very difficult."
Thanks to the ZA6, Paine's crew was able to add robotic welding without breaking the bank - for less than $20k to be more precise. Usually, robotics vendors require specialized packages and proprietary hardware in order to just add a welding capability - kid you not, some charge upwards of $1,000 for just the aluminum bit connecting the torch to the robot! Advance Concrete Form used their existing mig welder to get the ZA6 set up for welding processes. Meaning, they put together an automated welding cell that would traditionally cost at least $75k, if not exponentially more, for less than $20k.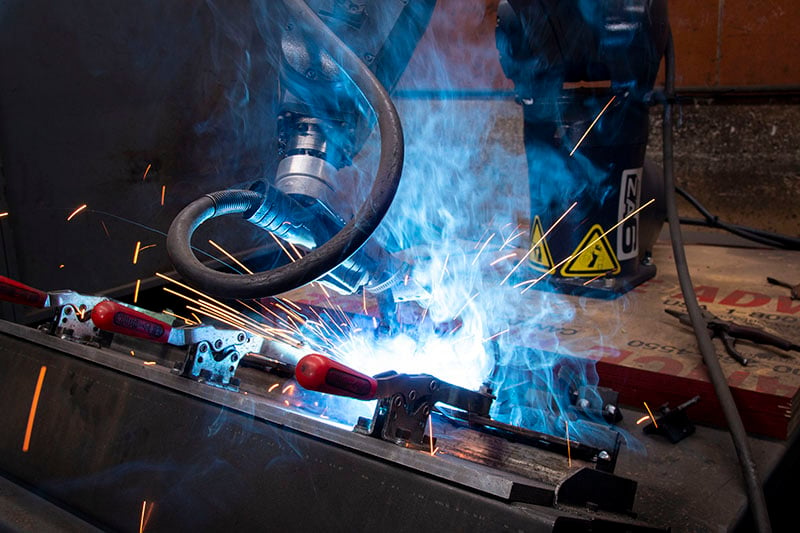 A Learning Experience
Paine and his team weren't experienced with robot arms before getting the ZA6. Their initial concern was just figuring out how to program the robot. "It was a little bit of a challenge starting it out, but we've enjoyed it," Paine said.
"At first, we didn't have it welding. We were just pinpointing its locations where we wanted it to weld." Now, the ZA6 at Advance Concrete Form is busy making tens of thousands of this single component, and making the business more efficient.
Before getting the ZA6, the talk within their organization was that the robot would help speed up some processes, and that's what they've been able to do. "We decided to start with that single component, which is pretty simple, but yet we go through thousands of them. So we thought, that's where we would start. In the future, we are looking to find other welding things for us."
When a manufacturer adds something like robotic automation, traditionally there has been a massive learning curve. Adding an industrial robot solution often requires an employee with years of experience to just get things off the ground or a trusted (and expensive) integration partner that can add a robotic solution to a facility's workflow. Advance Concrete Form was able to successfully navigate integrating the Tormach ZA6 without any previous robotic programming experience.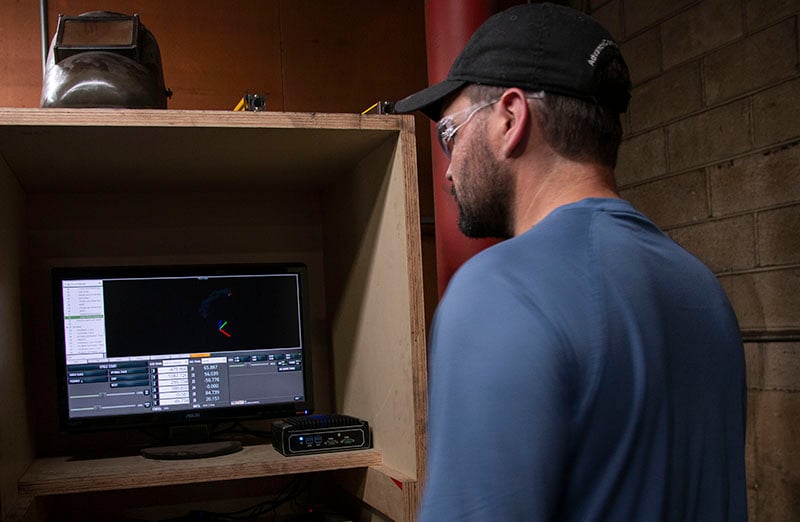 The ease of using a robot with an intuitive controller (PathPilot) meant that, while the company had to learn the ins and outs of programming, they were able to get things up and running in a very economical fashion - no integrators, no need to hire new employees for automation, and the ability to get started right out of the crate.
Paine and his team at Advance Concrete Form are excited to create more complicated parts with their Tormach ZA6 Robot, and see just how efficient they can become.