PathPilot HUB has become an incredibly useful tool for teachers and remote educators, but some are still unaware of what PathPilot HUB can truly offer them.
One of the perks to adding Tormach machines to any classroom or shop is that all the CNC equipment runs on the same control system, PathPilot. While there are different interfaces for the 1100M vs the 24R router vs the 15L Slant-PRO lathe, the basic structure of the software is the same.
Using PathPilot HUB to Teach
So often, teachers are burdened with having more kids than supplies, and CNC machines are no different. Not every school can afford to have 20 PCNC 440s for 20 kids. In fact, many educators are relegated to a setup that has something like 20 kids, but only a couple xsTECH routers and a single PCNC 440 or 770M mill.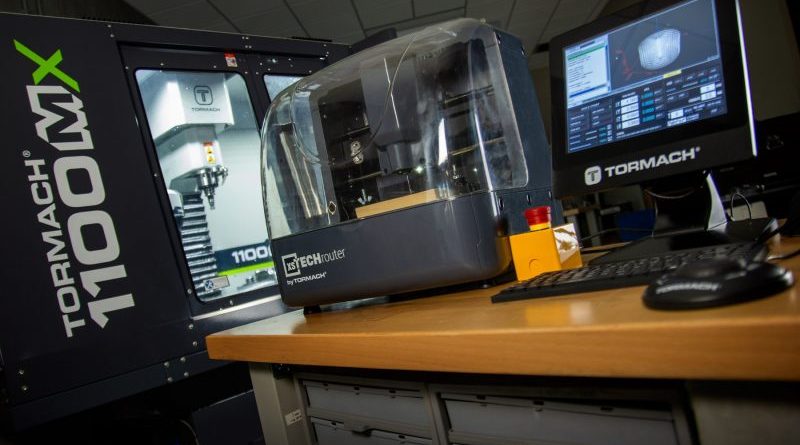 This is where PathPilot HUB plays a pivotal role. While most of us can all agree, the best part of CNC is making chips, there is a lot more to the process than just hitting go and watching metal fly.
PathPilot HUB provides a full software interface for any machine in the Tormach catalog, which means, you can allow students to poke and prod at how the machine works before they ever touch the equipment.
In fact, according to a University of Iowa professor, "I was using the virtual HUB for my class these weeks. I found it is very helpful for teaching the students CNC programming." While his class isn't using a Tormach machine for physical production work, he said, "The virtual HUB makes the learning process very interesting. I think the students enjoyed CNC programming much more than previous semesters."
Once your students have proven out their code virtually, they can sign into HUB on your physical machine and sync the files down to run them. No more lines of kids waiting with USB flash drives full of unproven code!
Some of the educators using HUB right now are teaching classes of 35+ students at a time with 2-3 physical machines. Without HUB, most of the student's class time would be spent waiting for access to PathPilot on a mill. With HUB, the students are able to create full conversational programs in the HUB simulator from their Chromebooks. Students only need to move over to the physical mills and lathes once they are fully confident in their G-code.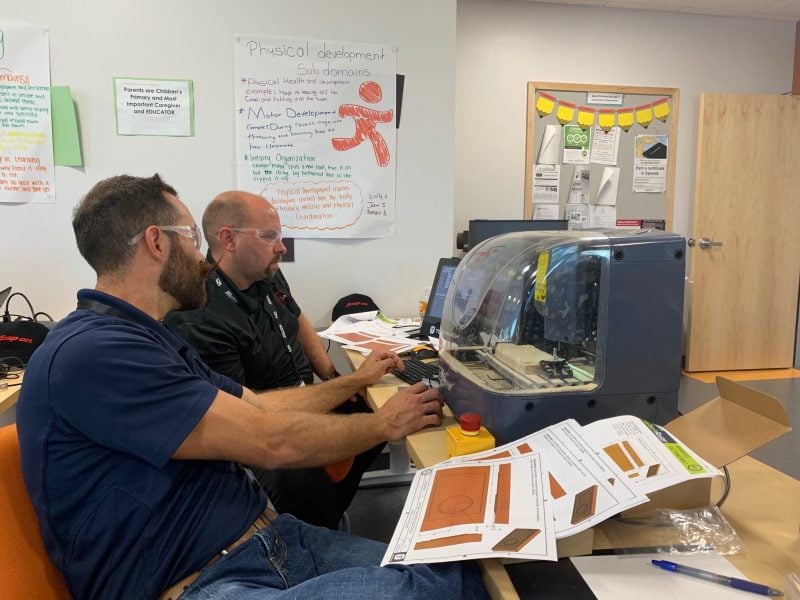 How Does It Work?
You can simply create an account on Tormach's PathPilot HUB site, and so can all of your students. This allows you to do anything you could do at the machine, only it's a digital twin.
While using PathPilot HUB, you and your students can import your CAM and run it in the digital world, you can create and test conversational programs, and you can even hand program your G-code and test it out.
Check out Chris & Jim CIM's walkthrough on getting started with PathPilot HUB:
The team at Chris & Jim CIM even has an array of tutorials on how to use the HUB for teaching the basics of CNC.
PathPilot HUB has lots of perks for those who are teaching CNC, but there are even advantages if you are already into CNC and don't need education!
Because PathPilot HUB is a machine simulation you can test programming. That means that if you have an offsite shop or maybe it's just cold/hot in your shop during certain times of year, you can do more work from the comfort of your home/office before actually visiting the machine(s).
Getting your CAM files/G-code from a computer to your machine used to require a thumb drive to physically transport the information. Now, PathPilot HUB allows you to sync files directly from your HUB account to your physical machine.
Here's the Best Part
It's completely FREE! Whether you're an educator, a hobbyist, or an entrepreneur… it doesn't matter, PathPilot HUB is completely free to use.
Sign up for a PathPilot HUB account, and start making virtual chips today.
---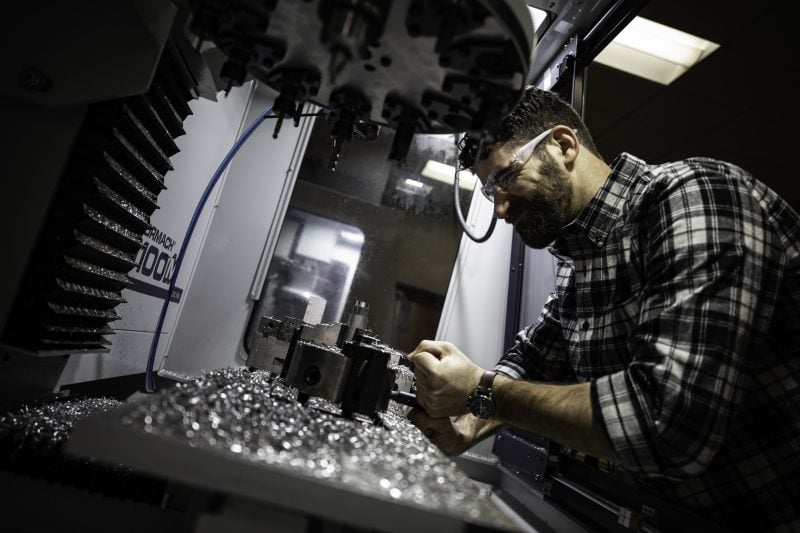 We're hiring at Tormach! If you or somebody you know is looking to expand your career and help people make things, we want to talk with you. Whether your specialty is technical support, HR, or even facilities management, we are always looking to connect and network with talented individuals.
Start a New Career with Tormach!