We're on the cusp of a new season of baseball, and that means a whole array of new bats will be hitting the field. While the world of using brass burn brand dies has given way to mass producing Louisville Sluggers insignias with lasers, many traditional professional baseball players still prefer the old-school burn brand.
That's where Rodney Leffler comes in. He joined the maintenance team of Lousiville Slugger in 2006, where he currently holds the position of Lead over the maintenance division and helps to repair and fabricate new machinery for Hillerich & Bradsby Co. (H&B), who is the official producer of the Louisville Slugger bats. But, Leffler also has a side hustle.
He started Leffler Engraving and purchased a Tormach PCNC 770. "The decision to bite the bullet stemmed from branding die issues, H&B was receiving from their vendor," he explains. "My relationship with H&B as an employee/vendor only made sense, as quality, pricing, and turnaround time was greatly improved."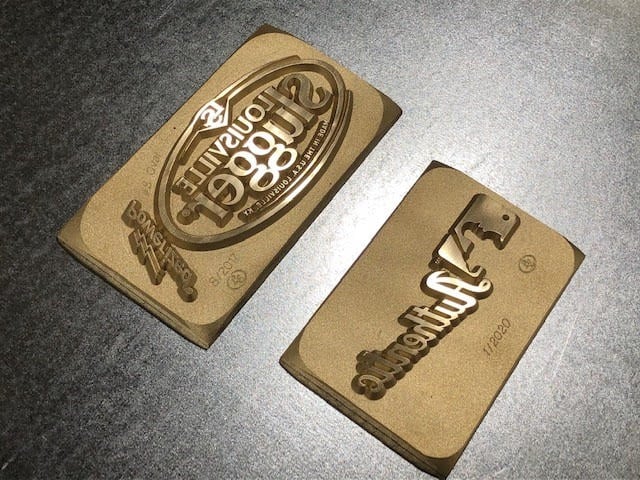 Traditional Processes Made Possible with CNC
While the mass produced brands on the Louisville Slugger bats are burned in with laser technology, Leffer's business creating traditional brass brands has found a new niche.
"Even though a good portion of my business has declined, many traditional players still like the nostalgia of the burn brand look," he says. "This has enabled me to focus on more custom brands for individuals, such as handheld branding irons for brass brands. I also make steel stamps as well as various woodworking projects. Future plans are to fine tune photo engraving in brass plates."
He's cut a number of different materials with his 770, but Leffler is usually making chips out of non-ferrous materials, like yellow brass. "My Tormach is in the basement of my home, and for that reason, I try to limit hard cutting to limit the use of coolant."
Foil and burn brands are very similar, but using CNC allows Leffler to create image-precise brands for his customers. "Basically, any logo or image can be cut into a die. The graphics must be vectorized to enable the CAM software to write the G-Code. The image is then cut as a raised reverse image to enable the brand to be right reading on the final product." After starting with BobCAD for his CAD/CAM software, these days Leffler more often uses Vectric VCarve because it matches his business needs better.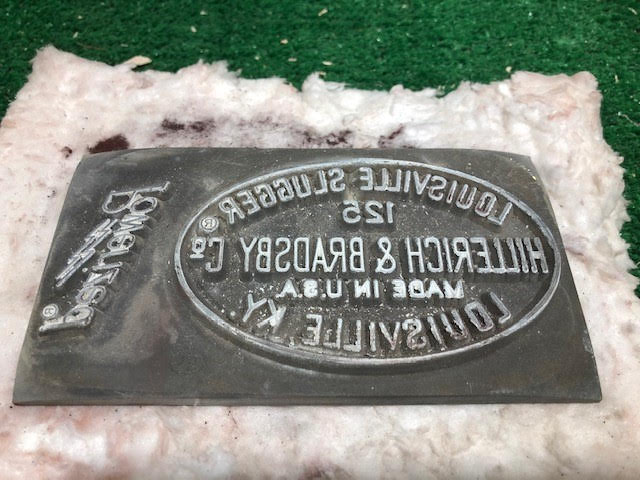 Not All Peanuts and Cracker-Jacks
Leffler's business is pretty straight-forward, but that doesn't mean the work he does is always easy. He mentions that the most challenging part of making the brands is the tooling. Using his tool grinder, most of the tooling used is micro carbon, single-flute blanks that are custom ground. "Engraving requires many different variations of single flute conical tools, such as angles and various tip widths. Finish tools can have tips less than 0.010 of an inch."
Leffler has been involved in the world of manufacturing for most of his career, so he's always looking for ways to improve on his process or how he makes parts. "I always strive to be more efficient with my time and waste. Of course, tooling is an important area. Depending on how much I rough cut, is a direct correlation of how long it will take for my finish tool clean up what the roughing tool could not reach. Speeds and feeds are always good candidates to improve efficiencies too."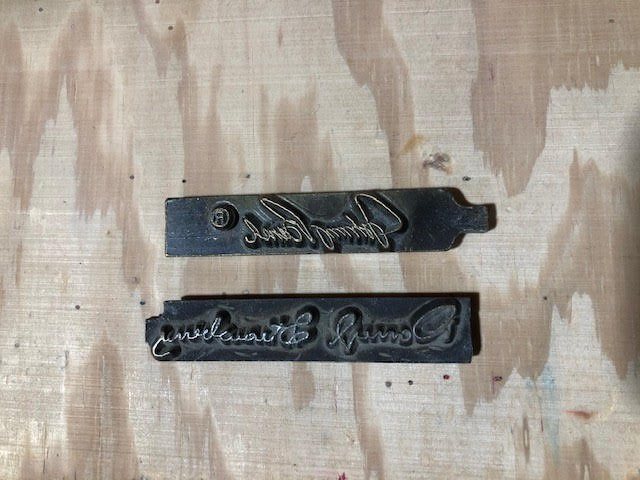 Creating Icons with a Tormach
The Louisville Slugger brand is well-known, in and out of baseball - even Carrie Underwood mentions the brand in her music! While Leffler's business has declined due to new and less expensive forms of brand burning, he still gets to be a part of helping to create an icon. That's why he bought his PCNC 770.
"Tormach has a good reputation, their products fit my needs perfectly, and they were transparent with their products and pricing," he explains. "When I was deciding which machine to purchase, it really came down to spindle speed. While I liked the 1100, and the extra power, the spindle speed on the 1100 was not as high as the 770 at the time. I needed a higher speed for engraving. A preferable speed for engraving would be 20,000-30,000 RPM, but I felt like 10,000 RPM was something I could manage, considering brass is what I would be cutting the most."
Even though his work on the Louisville Slugger brands has declined, Leffler is still looking for ways to make the most out of his experience and his Tormach mill. "With over 20 years of engraving experience, I have engraved many different industrial applications, from simple 2D flat work to 3D injection molds, from soft to hard materials. My plans are to expand my business to more of a variety of industrial engraving, and Tormach has enabled me to move forward, and to remain successful in a challenging business."
While the process for engraving has changed through the years, Leffler has learned to adapt and added to his skillset as he hopes to continue growing his business and keep making chips with his Tormach.
If you need engraving done on your work, you can reach Leffler Engraving at: Rodney813@msn.com