Makerspaces have long been fantastic venues for helping communities build skills, gain exposure to equipment, and even start small businesses. It's because of this overt connection with getting started and starting up that Tormach machines have often been the go-to CNC machine for many of these spaces.
Adam Spontarelli started Vector Space, a makerspace in Lynchburg, VA, with his wife, Elise. "I am educated as a mechanical engineer, and I worked in the nuclear industry for nine years. In about the seventh year, my wife and I decided to start a makerspace," he explains.
"Between both our skill sets, she had entrepreneurial and nonprofit experience and I just had a lot of technical experience, we thought we could start one ourselves. In 2015, we launched Vector Space and moved into what had been an abandoned building for over a decade. We started with tools from our own garage and a $10,000 donation and went from there."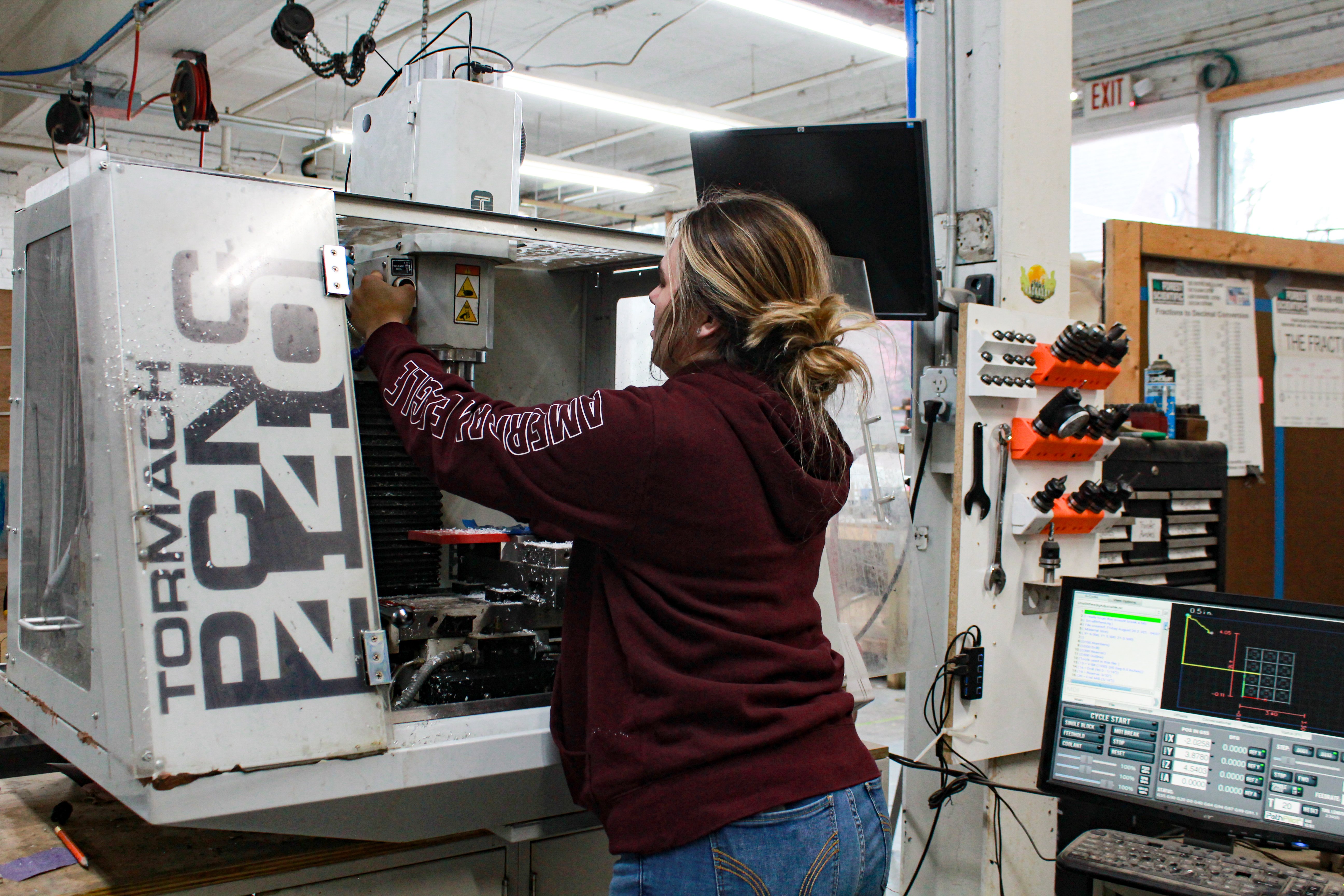 While they have a number of different CNC tools in their shop, their PCNC 440 is the most technically capable machine. A number of entrepreneurs use the mill to further their business endeavors and create an array of items, including display cases for slot cars, aluminum keyboards, and custom branding irons.
Where Vector Space has really taken to building a unique makerspace is their development of educational resources. "We wrote a grant proposal to the city's Hire Lynchburg initiative to fund a pilot program that we call Women in Machining. It's a 12-week program for five women from low income communities to learn the basics of mill and lathe work. So this is meant to be a life-changing career move for these ladies."
Many of the women that participate in their program don't have the resources to gain new skills for better-paying jobs. Vector Space is providing an entry point for them to expand their abilities and build careers.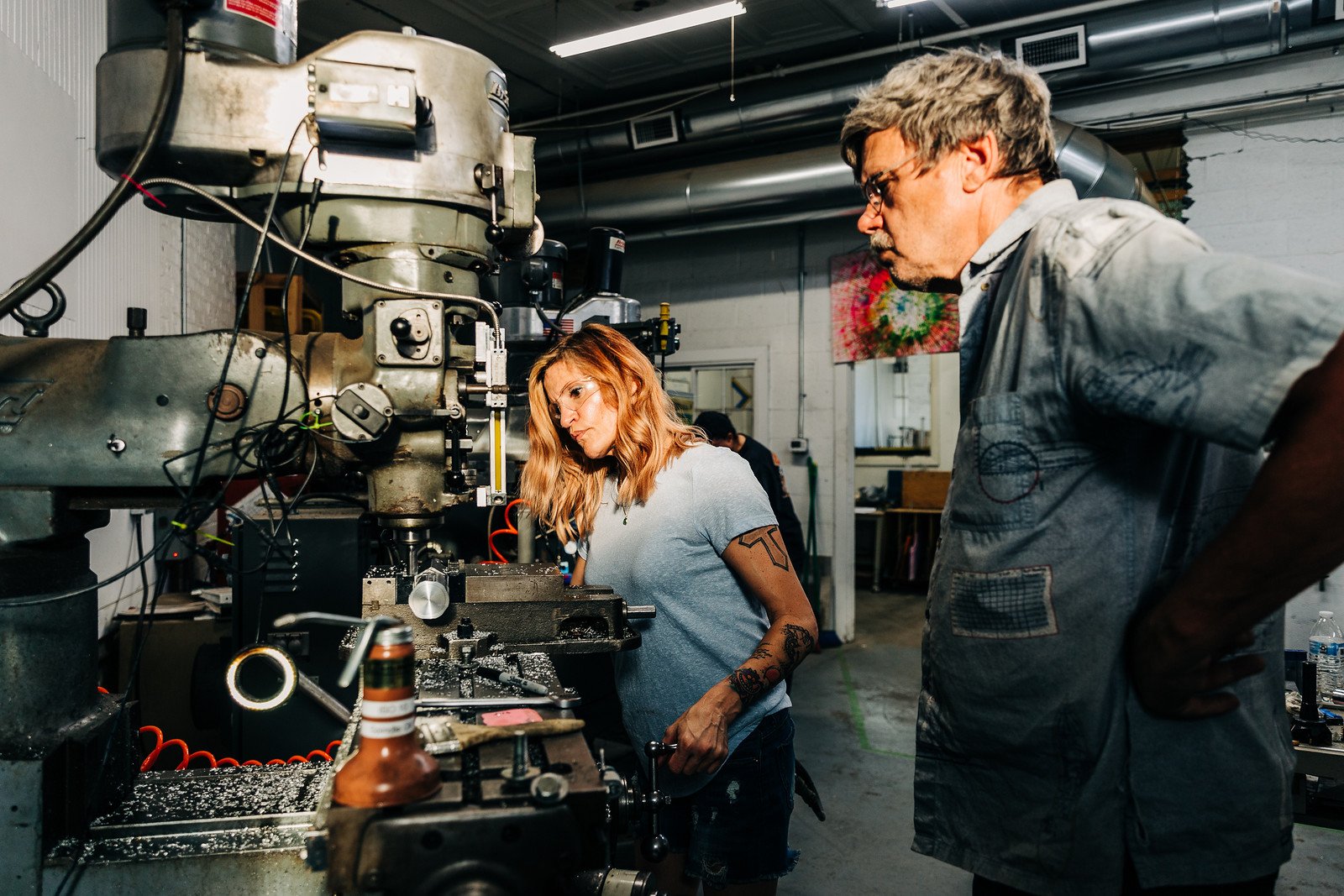 Of the three graduates of their 2021 program, two have found full time employment in machining and assembly, and Spontarelli is confident the third will get there once her twins are born and settled. Spontarelli continues, "We know that employment is important, but for us, it's also about giving people a skillset that empowers them and helps them make something for themselves… that maybe lets them repair things in their own home. It gives them a skill set that gives them power over their own lives."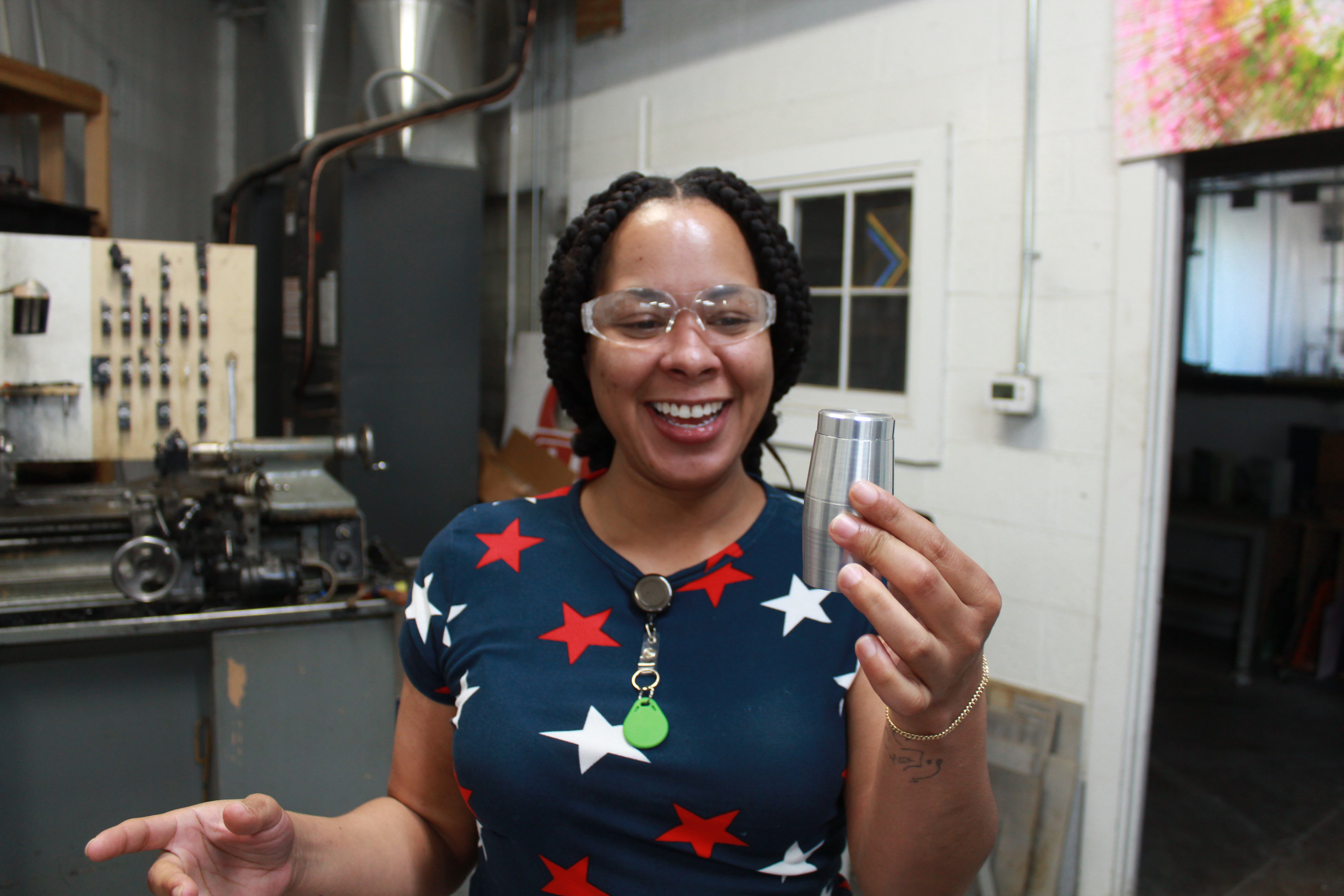 The Vector Space team saw that there was an intimidation factor when it came to many of the skilled trades. Even though there are more women than ever doing this type of work, there is still a hesitance to jump into a new skill, like machining. "We found that you're going to have a really hard time getting women to attend a program that is mixed gender. It's just a fact of the matter that it's more likely that a boy grew up in a house that was exposed to tools and making things. We're hoping to change that."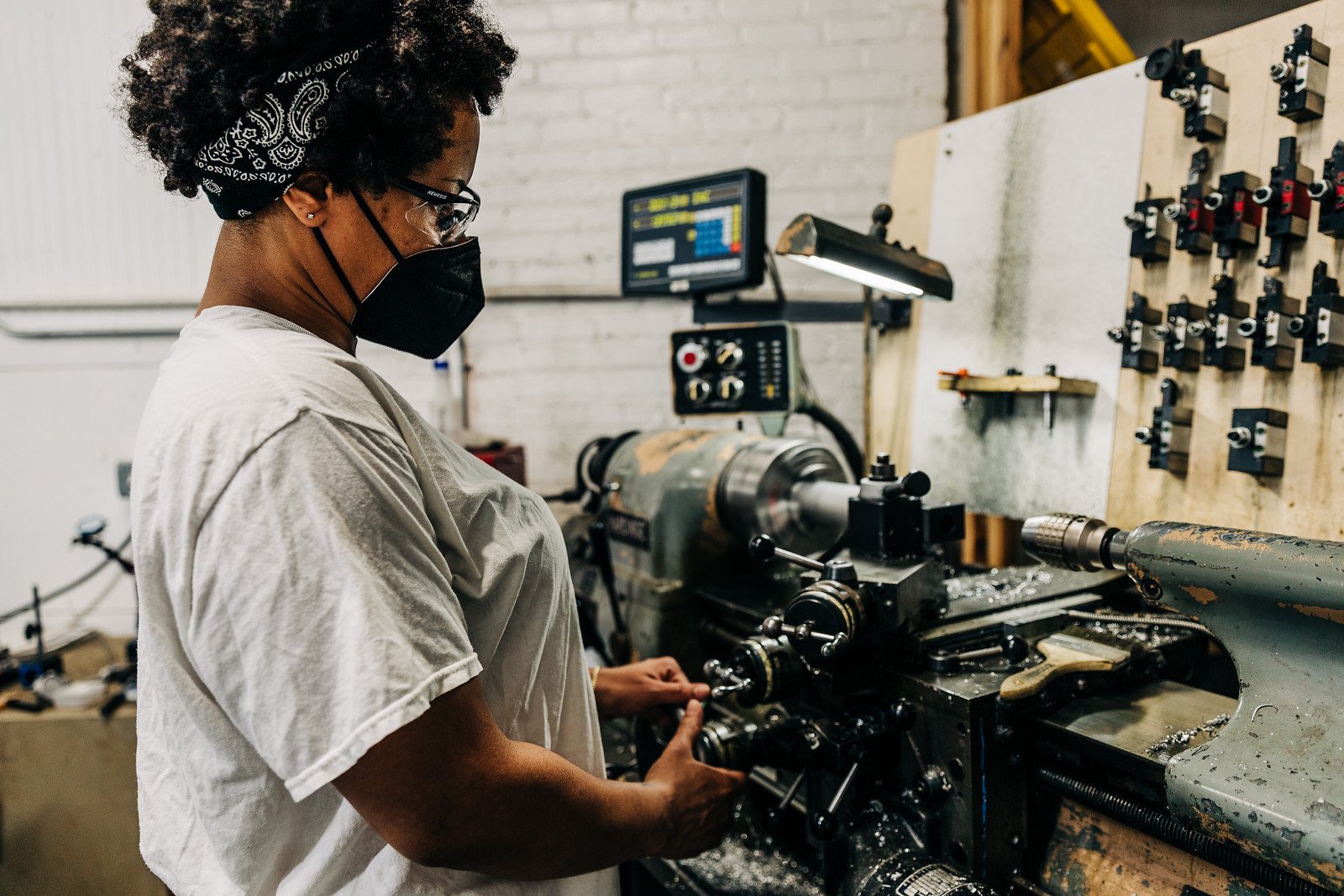 Tormach's own Jenny Bannink has spoken on a panel with the Women in Machining classes and she said, "The Women in Machining program at Vector Space is a huge opportunity to help empower women in our industry… that's why I always talk with their classes. Being able to see that there is a person like me, who has been where they are at, my trade school education gave me my independence and security. Not only that, they are supporting a field that requires skilled workers and feeding back into industry as inspired workers. It's a win-win for the community, the industry and these women. The Vector Space program is giving back to the technical industry by providing self-reliant and motivated employees."
Tormach has always worked to be proponents of machining education and giving people access to making things. We look forward to seeing how Vector Space grows their membership and education opportunities.