Here at Tormach, we don't just engineer great products, we use them too!
Peter Den Hartog, one of our engineers, is also a trail driving enthusiast. He uses his 2000 Jeep Cherokee to venture through the backwoods in Wisconsin. If you're familiar with going off-road at all, you know the value in having a winch or recovery hooks to help get you out of tough spots.
The stock bumper on Peter's Jeep doesn't have a way to mount these valuable features, so he took to designing and fabricating his own bumper.
To start, he replicated the stock bumper in SOLIDWORKS for mounting and clearance accuracy. Then, he modeled a 3D solid version of his bumper design. Using the SOLIDWORKS sheet metal tools, he was able to convert the model into a usable sheet metal model and export each flat piece as a DXF file
Because PathPilot has a conversational DXF importer when used with the 1300PL plasma table, Peter was able to easily convert each DXF to G-code. The 1300PL has automatic feedrate and torch height control tables built in for all common sheet metals, making it a snap to pick his material from the drop down menus and press "Cycle Start."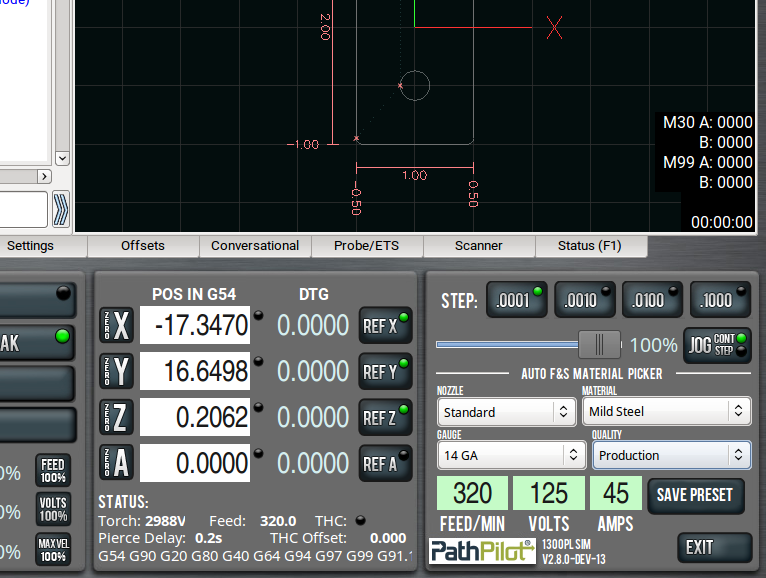 "The DXF importer was a lifesaver! It makes the process of moving from CAD to PathPilot much simpler than any other plasma table I've ever used," he explained.
Check out his video, walking through the entire build process...
The ease of importing DXF files into PathPilot makes projects like this much simpler for both those who are new to plasma cutting as well as veteran CNC plasma table users.
With a little bit of ingenuity and access to the proper tools, like a welder and his Tormach plasma table, Peter was able to fabricate a custom bumper. His video walks through the whole process of building his custom bumper, from design to testing it out in a national forest. He even put the DXF files up on GitHub, so anybody that wants to add a winch to their Jeep Cherokee can download it and start building.