His credentials include MythBusters, BattleBots, and working as a Disney Imagineer -- it goes without saying that Grant Imahara knows what he's doing when it comes to making stuff.
When Imahara wanted to build out his personal shop, he started with the basics. "I've got a Bridgeport mill, a giant lathe, but I didn't have CNC technology," he explains. "I asked my friends, 'If I wanted to get into CNC, should I retrofit my Bridgeport? I've already got a mill.' All of them, who have a lot of collective experience, said I should definitely avoid that."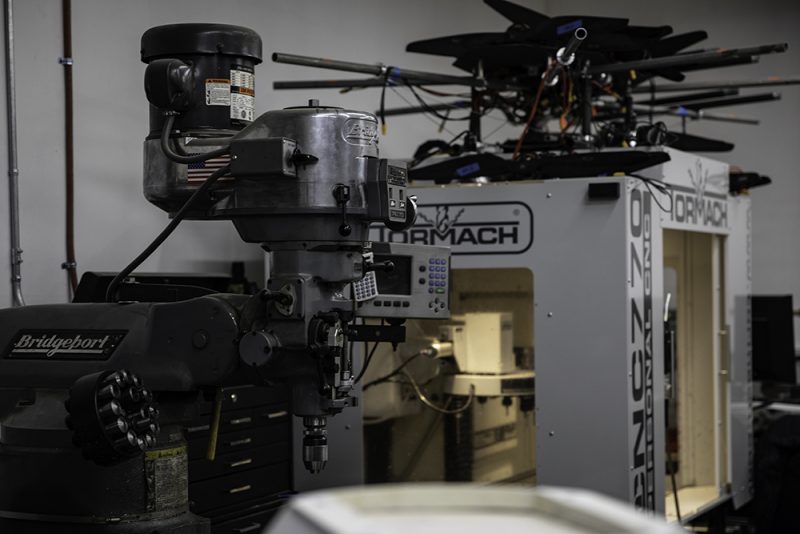 That's when he decided that a CNC setup, apart from his other machine tools, was the way to go. So, he started cruising online, in search of CNC technology that fit into his space. While there were a lot of options out there, Imahara quickly realized that a Tormach PCNC 770 would not only fit his needs, but also fit his workshop.
"Once I got the Tormach in my shop … I thought, ok, what can I make with this machine which makes machines! At Star Wars Celebration, they brought out a BB-8 character that was fully operational. At that moment, I knew that I had to have my own BB-8."
Building a working BB-8 was Imahara's first project on his new mill, and he took a lot of pride in the fact that everything he designed was also made in his shop.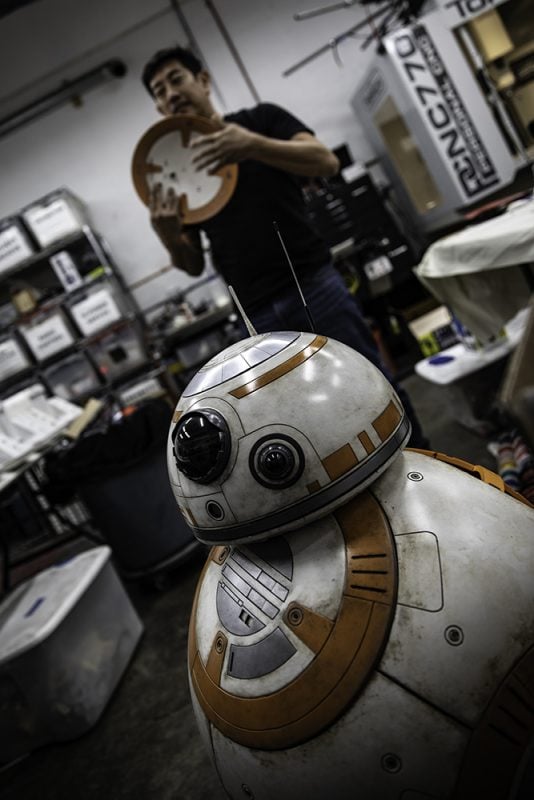 "One of the things about the BB-8 projects was that I wasn't really happy with most of the drive systems that were out there. So I designed my own … that's the fun part."
The PCNC 770 wasn't Imahara's first introduction to CNC. "When I first started running a CNC machine at Industrial Light and Magic (ILM), I had a mentor, and I think that that's really the best way. He instilled in me the vigilance of watching this machine, because it will do exactly what you tell it to do. He walked me through that discipline that you have to have … for the first pass. Once you've validated your part, that's where the fun begins."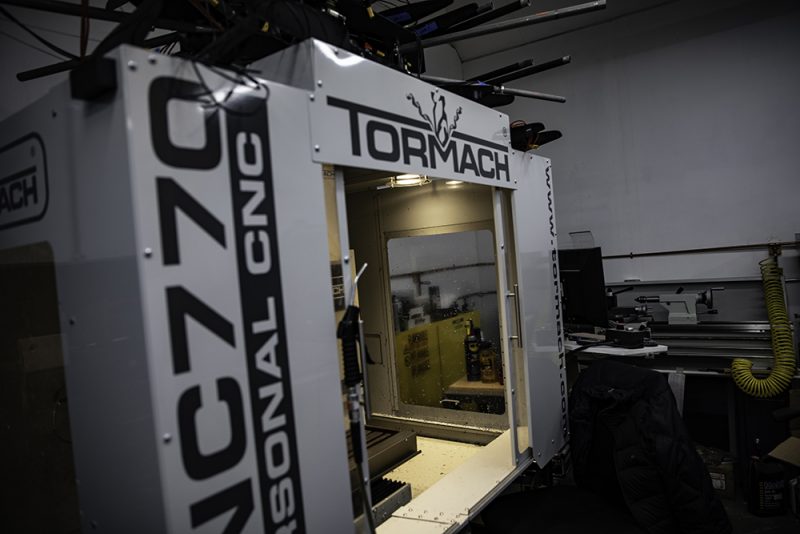 Now, with a CNC machine in his personal shop, Imahara has been busy making "garbage cans full of chips," as he's progressed through his BB-8 project, as well as other building ventures.
He's planning to do a lot more with his machine, and learn a lot more about CNC along the way. "There's no better way to learn, than to think about a problem and then say, 'Let's try it!' And then you learn."