CNC entrepreneurs come in many different varieties. Some run their businesses like a small machine shop, doing parts for larger companies and shops, while some create their own products to sell online or to fellow machinists.
Evan Stultz does a combination of both with his business, Olympus Machining. His business started with his 1100MX and he was making small parts for an engineering firm before he expanded into doing parts for the aftermarket automotive industry.
While there was good business in creating parts for other companies, Stultz wanted to create his own products, without constraints on pricing and creativity. So, he created an Etsy store selling his cigar(ette) ashtrays.
Starting an Etsy Shop
Stultz makes beautiful parts and his ashtrays are quite classy, but starting an Etsy business is about more than just making stuff.
"For me personally the toughest part of starting an Etsy shop was taking the time to understand how the platform works," he explains. "It was all very new to me, so taking the time to make a high-quality listing was important." Stultz spent a good amount of time developing descriptions and taking quality photos of his products, as well.
He explains that an Etsy shop isn't for everybody, but if you have a simple product that can be marketed with a "mom and pop" feel, it's perfect.
"I think if you have a very high-end product that requires a niche market, Etsy is not the place," Stultz says. "That is something that needs to be sold directly to consumers so that you are able to educate and build trust with your buyer. Also, most people looking for a high-end specialty product don't start on Etsy in my experience."
One of the biggest perks of firing up a business on Etsy is the up-front investment… none. The platform simply takes a percentage of each sale, "So if you don't sell anything, you don't owe anything."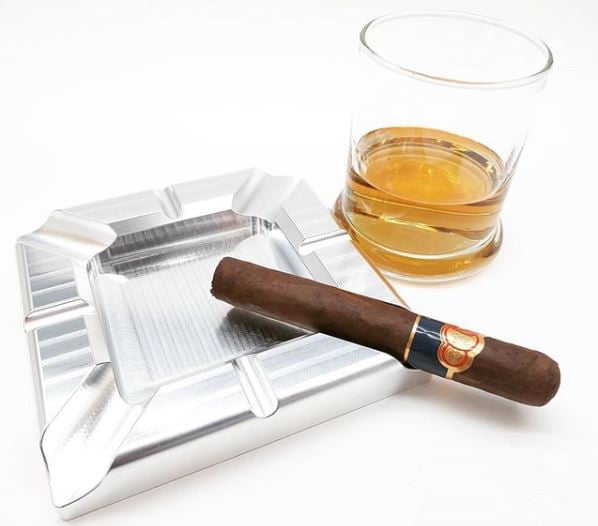 The Etsy Market
Simply searching for CNC-made parts on Etsy is not a viable business model. In fact, Stultz thinks that people really don't care how the stuff they are buying on the platform is made. That means that it's all dependent on your product itself.
"What they are really interested in is does it look cool, is it a good price, and does it perform the task they are purchasing it for. Most people don't even know what a CNC machine is or what a machine shop does, so I don't think the process adds much value for most people."
When you are firing up an Etsy business, there are a variety of tools that can help you sell on their platform, including advertising. Stultz tried the advertising programs, and while they led to a few sales, he doesn't think it was worth the expense. "I think you can grow just as much attention and sales by creating great content on other social media platforms (such as Facebook, YouTube, Instagram, etc.) and organically drive traffic to your Etsy shop. I only drive traffic organically now through my social platforms."
In fact, Olympus Machining has quite an active Instagram feed, where Stultz shows off everything from making chips to his custom-built part bath. Showing off his products and processes helps drive sales to his Etsy business, as well as his B2B shop work.
Before You Start an Etsy Business
Stultz says that the most important thing to do before you start an Etsy business is to do your homework. "Do your research, make sure the product you create is something people want and be confident that your product is better in some way."
He also recommends that you have a plan ready to be profitable. Check your vendors and sources for materials, as well as be sure your machine is ready to take on the work. "Make sure to keep in mind all of the potential costs that you may come across associated with the business such as shipping cost and material cost."
While Stultz is more than happy with his 1100MX and how it helps him run both sides of his business, if he was starting all over to just sell on Etsy "I would buy a CNC router like the Tormach 24R or a plasma table like the Tormach 1300PL."
He explains that the reason is because both of those machines can create products that are extremely relevant to the shoppers on Etsy. "You can make signs or ornaments on the plasma table. Or make really cool pieces of furniture or corn hole boards on the router that I think would have more success selling than machined products, in my opinion."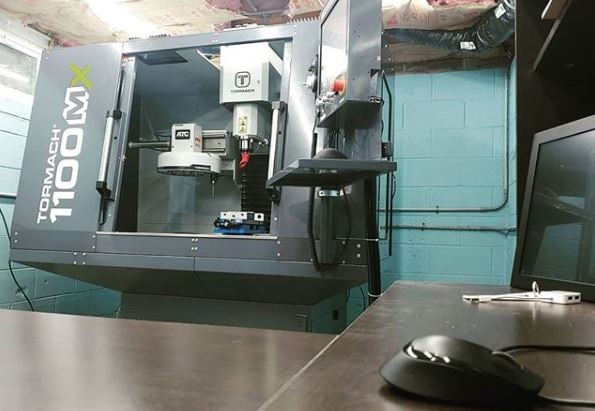 While there are a lot of different ways to make money using your Tormach machine(s), Etsy provides an opportunity to get creative and sell your own creations. It may not be the solution for everybody, but like everything else in the world of manufacturing and engineering, use the right tool for the job at hand.
When asked if he had any last bit of advice for potential CNC-Etsy-entrepreneurs, Stultz said, "Treat your customers well and make them feel appreciated. If you tell your customer their item is shipping out a certain day be sure to deliver on time and build your clients confidence in your business. This simple principle will promote repeat purchases and word of mouth sales." This advice is true for an Etsy business, but also any other growing entrepreneurial endeavor.
Check out Olympus Machining's Etsy shop and follow them on Instagram.