Have you ever wanted to add a lathe to your shop, but just didn't have the room?
Every machine shop is kind of incomplete without some sort of turning capabilities. But, sometimes there just isn't space for a standalone lathe. Adding a RapidTurn to your setup essentially turns your mill into a lathe… making chips for less than $3400!
RapidTurn Specs
The RapidTurn might be small (it fits on your machine table), but it still packs the punch of a standalone lathe.
With a 1 HP (continuous)spindle, the RapidTurn can cut up to 6" diameter parts,.
Here are a few more specs of this little chucker lathe accessory: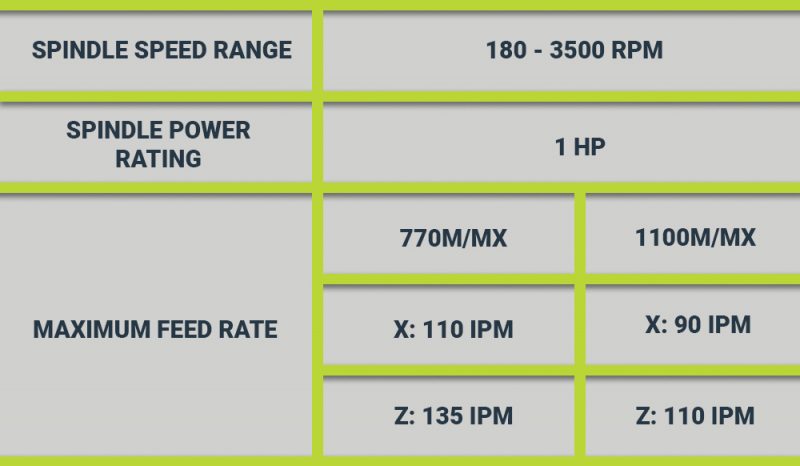 The RapidTurn connects to your mill's VFD using a quick-change system that makes it quick and easy to swap the unit on and off your machine. That means you can turn parts when needed, and stash the 60lb unit, which can break into two separate 30lb pieces for easy setup and tear down, when you need to go back to milling… or you can use it for workholding, as well.
RapidTurn vs a Standalone Lathe
Use the right tool for the job.
The RapidTurn provides a less expensive turning option than a standalone lathe. The trade-off is that it is smaller… and therefore has a smaller capacity for parts. It also does require some extra setup with your machine, but once you have things squared away, it's incredibly useful.
Adding RapidTurn to your accessory arsenal gives you the ability to add turning to your shop without a whole new machine. This unit uses the power from your mill to turn its spindle… so you can only use one spindle at a time (RapidTurn or your mill's spindle, not both). But in mill-mode, the RapidTurn does have the ability to lock at 15 degree increments, allowing you to use it as workholding on your mill.
This little unit is best fit for users who need a lathe "once in a blue moon" - meaning, if you occasionally have a need for turned part or have a small turning operation, the RapidTurn is great, but since you can't use both spindles at the same time, if you need to make lots of turned parts, you're going to want to get a standalone lathe, like the 15L SlantPRO.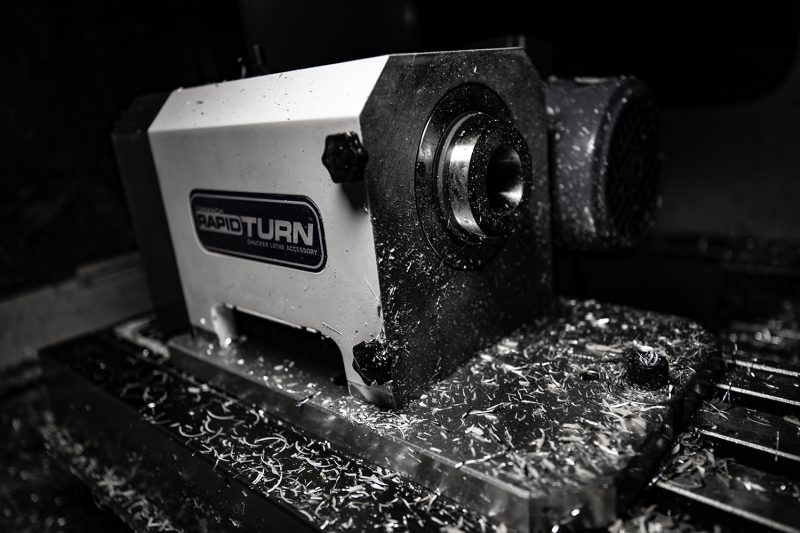 Perks of the RapidTurn
If you already have a mill, you know how simple PathPilot is to use, and the same goes for the lathe interface of PathPilot. If you're using your mill like a lathe, you have to make all sorts of calculations, but adding the RapidTurn allows you to use the lathe interface in PathPilot - the same interface that you'd see using the 15L SlantPRO lathe.
No machine shop is complete without turning capabilities. And the RapidTurn lowers the barrier of entry to making lathe parts by adding capabilities to your mill. If you've got a mill, you can start making turned parts fast with the addition of this useful accessory.