Tormach team members recently returned from 3D EXPERIENCE WORLD in Nashville, TN, and it was an event to experience. Previously known as SOLIDWORKS World, the event featured an array of CAD and CAM workshops and seminars, but the Tormach crew spent their time making all sorts of chips.
The shop floor featured an 1100MX with a microARC 4th axis, a 1300PL Plasma Table, and six xsTECH CNC Routers.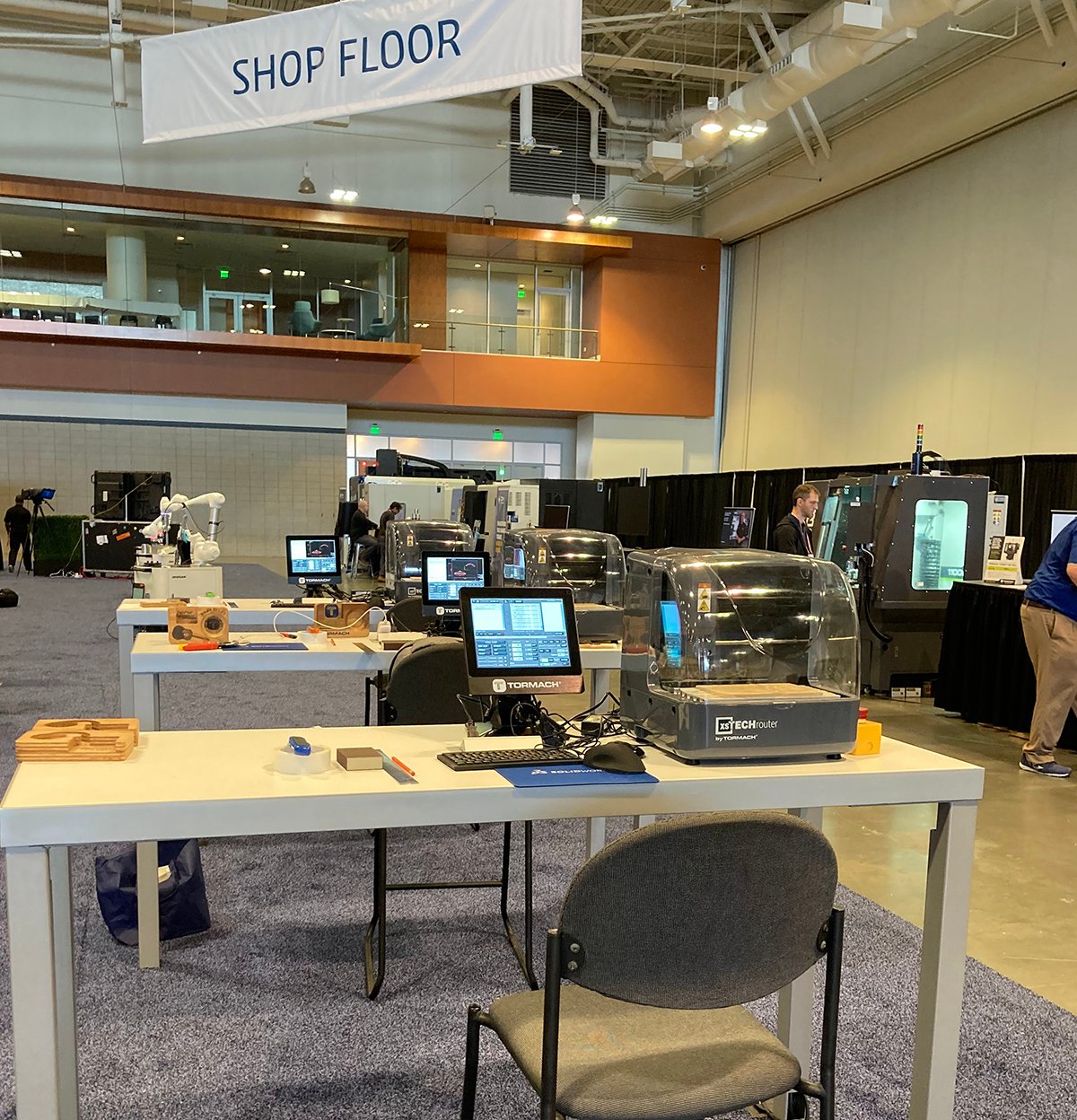 On the 1100MX, the Tormach crew created a cowboy boot out of a 3.5"x3.5"x1.5" block of 6061 aluminum to celebrate the Nashville scene.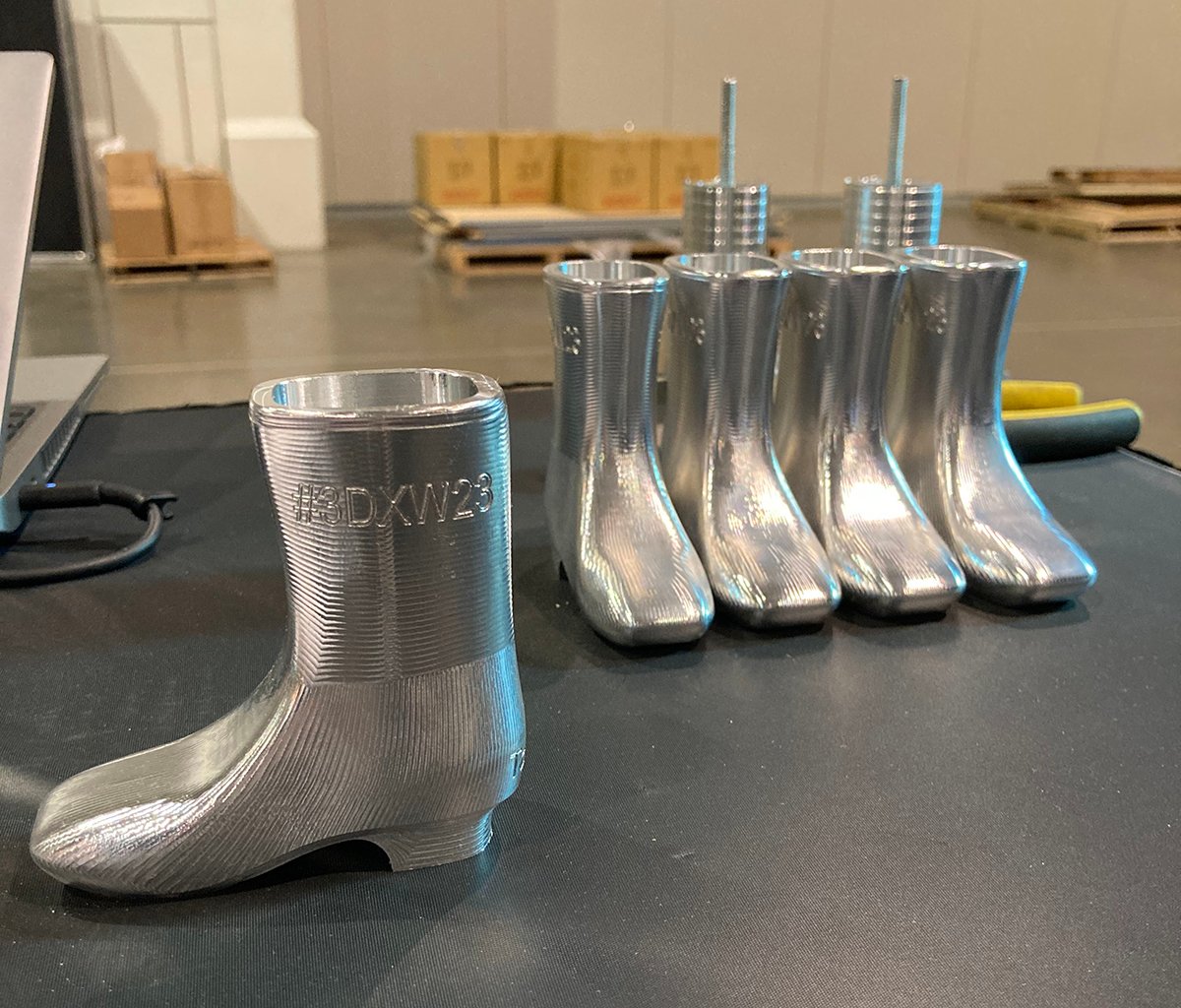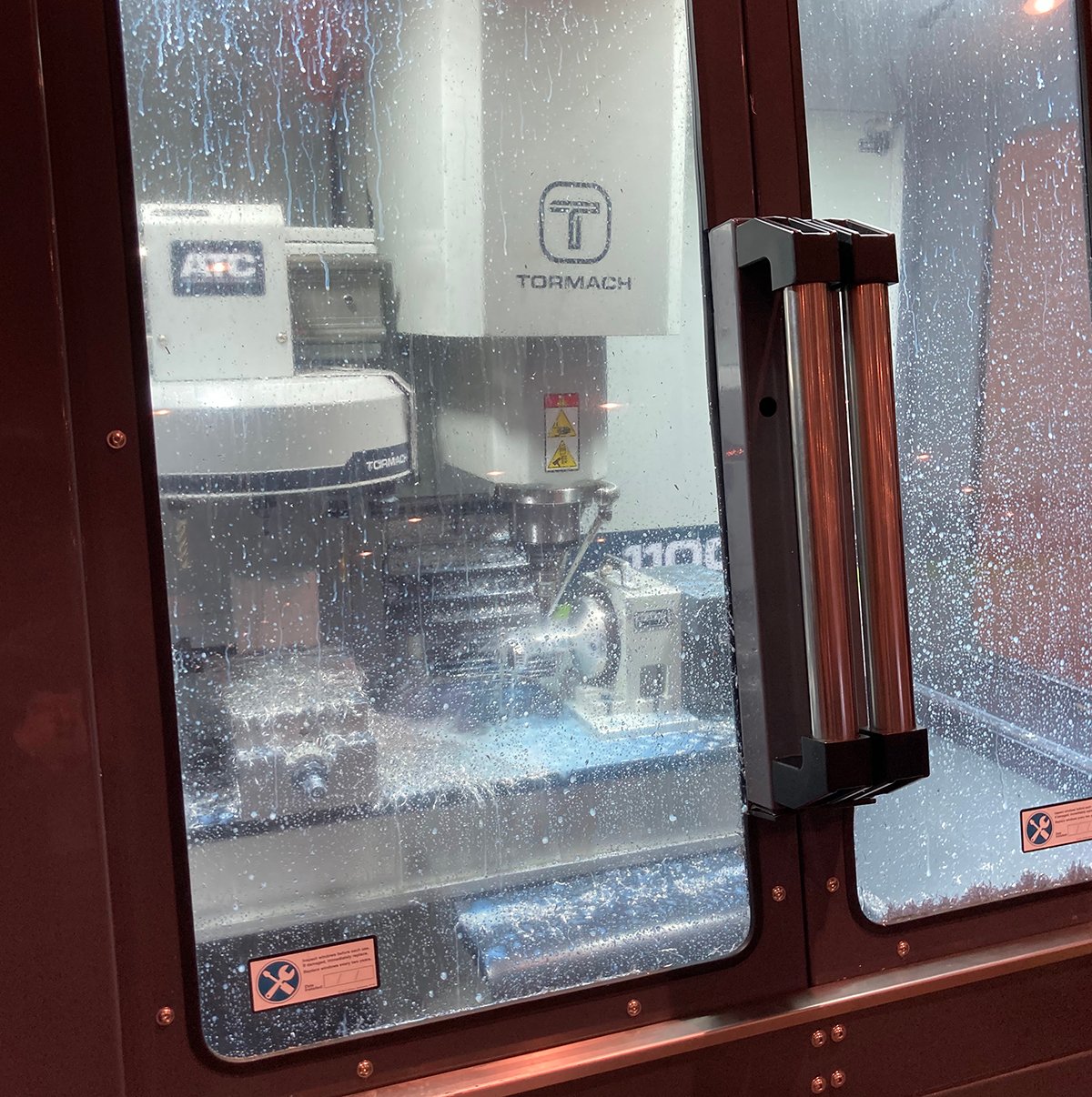 On the 1300PL, they were making a music note-shaped business card holder out of 14 gauge, hot-rolled steel.
The six xsTECH routers were busy as the Tormach crew taught a CNC 101 class and helped show-goers create an acoustic amplifier out of wood. Free plans and a walkthrough on cutting this amplifier are available in the Tormach forums for anybody to create.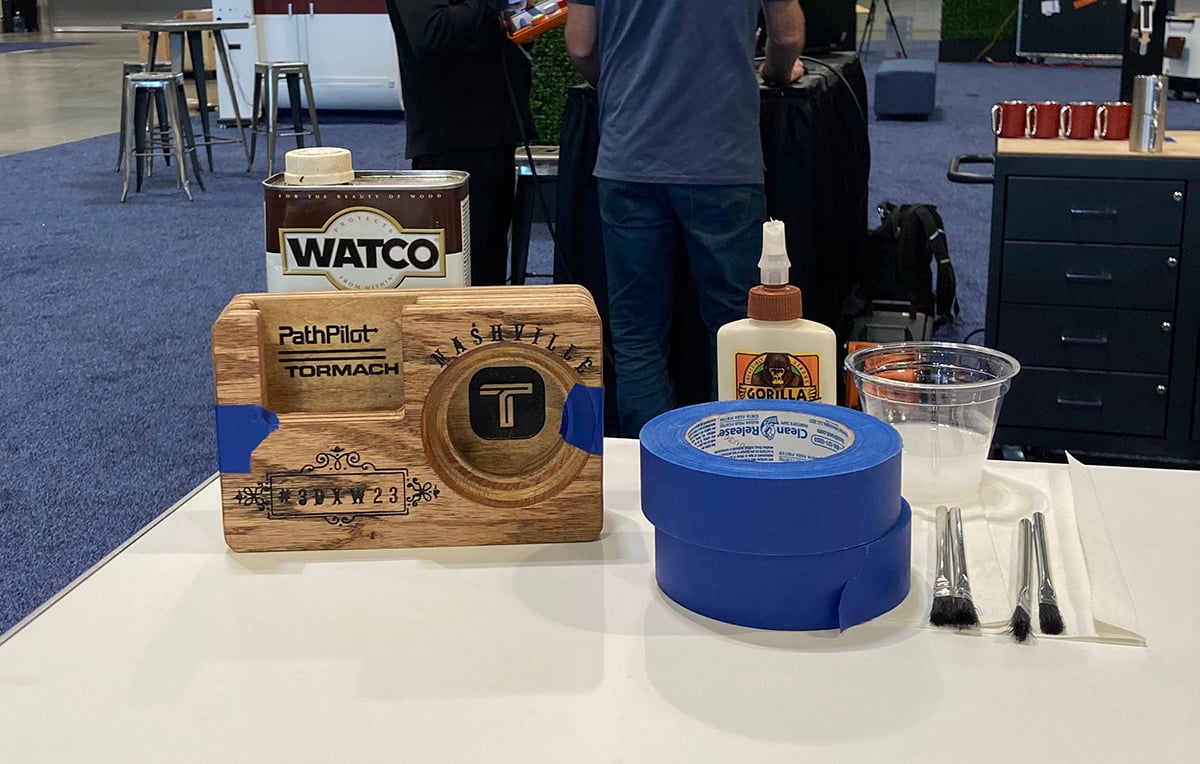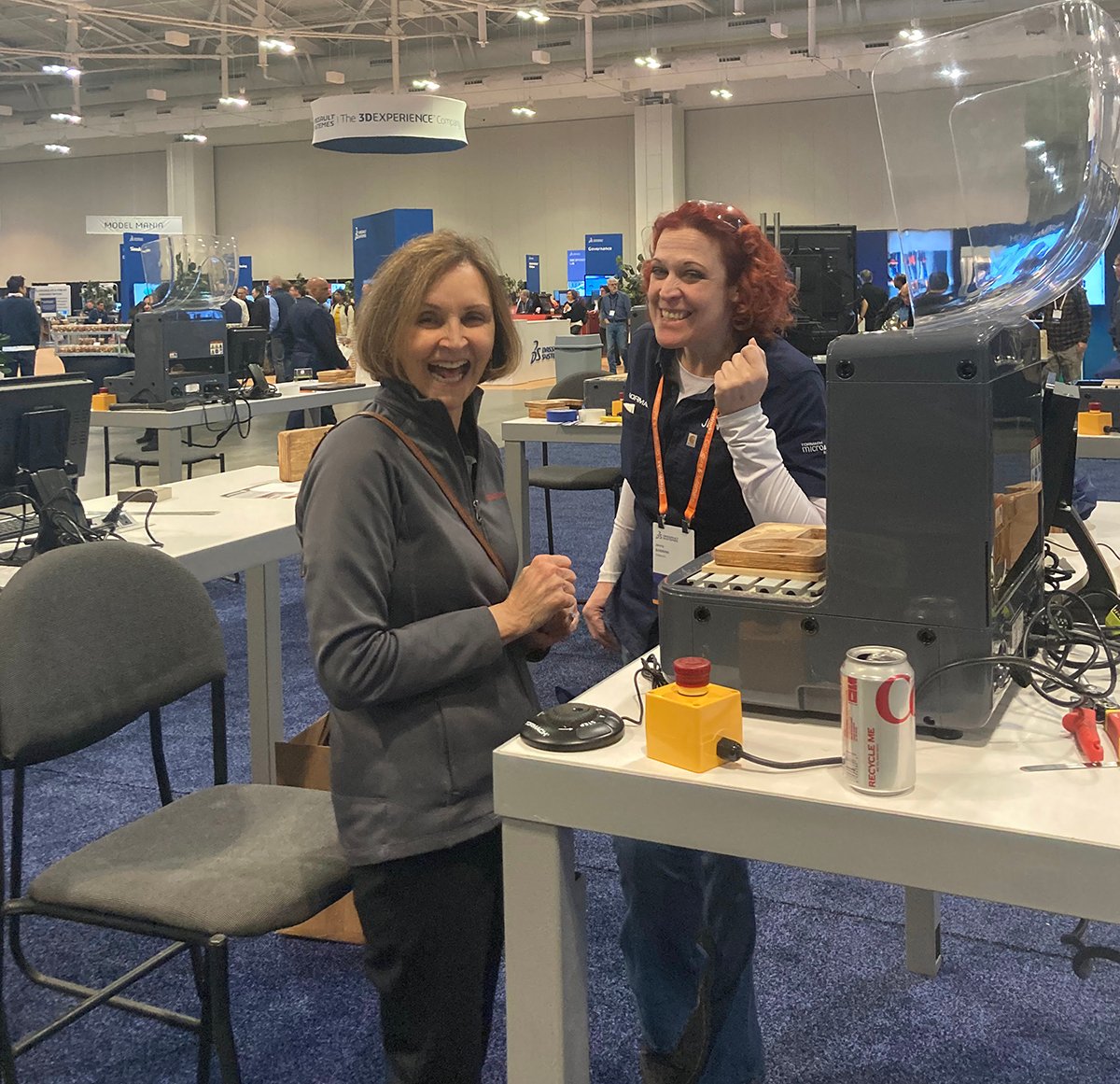 Even one of our Tormach Brand Ambassadors showed up to play around with the xsTECH machines. Of course, The Hacksmith decided to take the spindle apart and hack the xsTECH so it would leave their mark.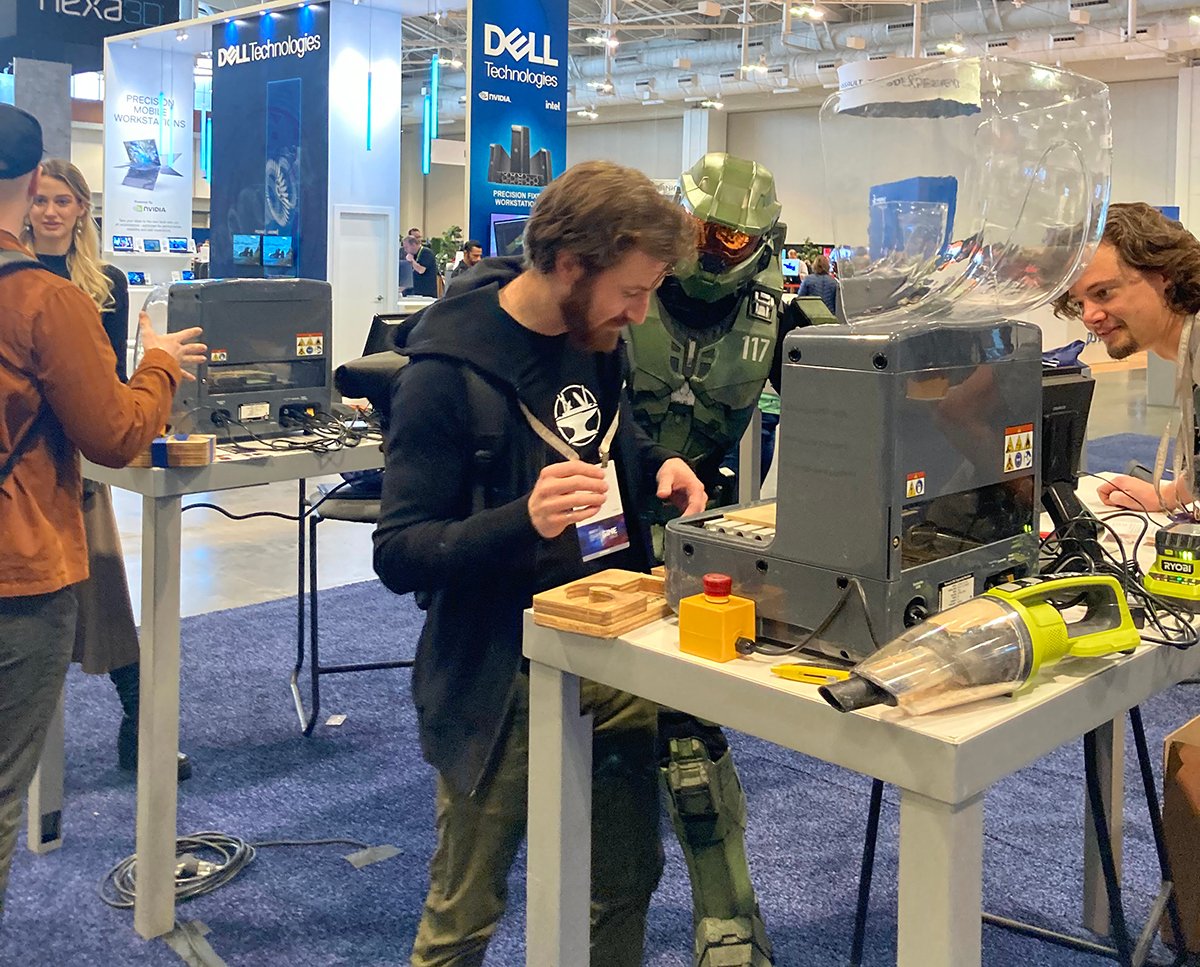 Our team loves to see users learn CNC and we can't wait for the next event to show off the capabilities of all our machines. Join us at upcoming events, where we'll be doing some CNC education at the WTEA Annual Conference March 8-10 in Wisconsin Dells, WI and at the ITEEA Annual Conference in Minneapolis, MN April 12-15.