Ramper Innovations is a company founded by a former cargo hold worker who saw a need for a safer way to move baggage, mail, and cargo in aircraft - not a challenge most of us are privy to as we watch luggage loaded onto the plane while listening to the safety presentation.
Tim Fulton is the founder of Ramper Innovations, and he credits his firsthand experience with cargo as the inspiration for founding the company.
"I spent 38 years in the cargo hold of aircraft manually moving cargo. The job is physically demanding, and I saw way too many of my fellow ramp agents getting hurt. I decided that there had to be a safer way."
That led to the invention of his product, TISABAS (TIm SAves BAckS). TISABAS is an affordable, compact, motorized folding conveyor for the inside of the cargo hold. The unique design of TISABAS provides a safer work environment for ramp agents and adds efficiency to the loading process.

Adding Tormach CNC to the Business
Fulton was having a machine shop make all of the parts for the company's prototyping work. Outsourcing to a shop meant there was time and expense with every iteration and change during the process, and he realized that it was starting to get expensive.
"I was making some of the parts myself and decided I needed to make all of them myself," he explained.
After some Google searching, Fulton found Tormach. "The PCNC 1100 was what I needed and it was affordable. It would pay for itself in two prototype runs. The only issue was I had no idea of how to do any machining or programming."
With the help of the Tormach Support Team and the broader Tormach Community online, Fulton got his machine up and running. Before getting his Tormach mill, Fulton had made things himself, but had no experience with CNC.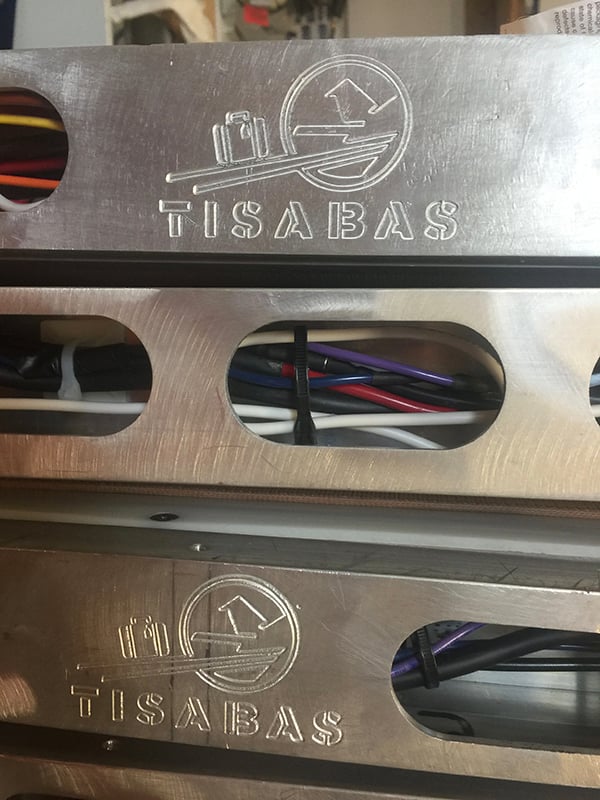 "The learning curve was minimal for me. I got help from a gentleman in a local Tormach users support group. I initially had someone program the parts I needed to make because I was in a bit of a hurry but it wasn't long before I was programming the mill myself. I found the program to be very intuitive and easy to understand."
His decision to buy a Tormach didn't just come from the angle of affordability. He found Tormach user groups and some individuals locally with machines.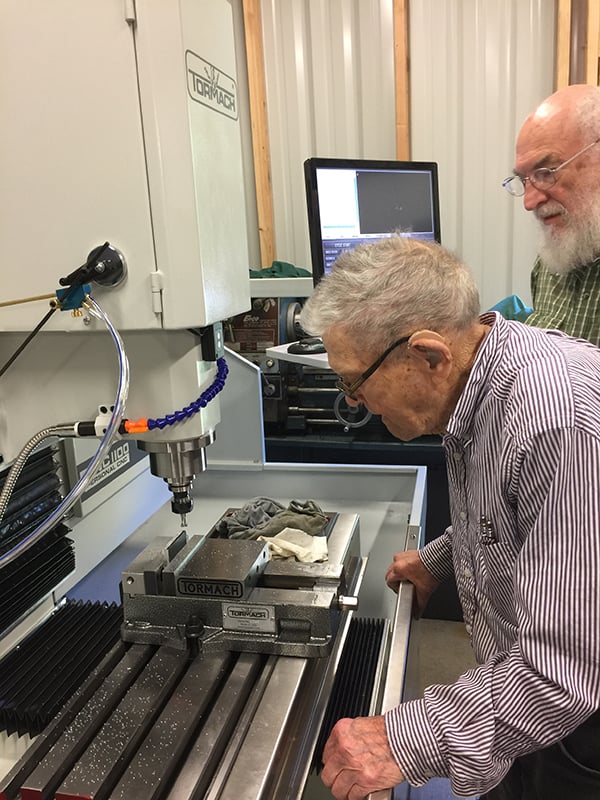 "I made a few calls. Not one person said that they were sorry for buying a Tormach. I spoke to machinists that used the big fancy expensive models at work but would have a Tormach in their shop. I even spoke to one gentleman who had his Tormach in his spare bedroom! The level of love these people had for their machines was all the convincing I needed."
Being able to prototype in-house and make/modify his parts become critical to the success of Ramper Innovations. Having the Tormach mill made it easier and affordable to bring his CNC needs into the business.
As the industry begins to recognize the need for his product and adopt its use, Fulton is starting to see other industries show interest in the TISABAS. As the company grows, Fulton plans to make more parts with the help of CNC machines. The company's success story is a testament to the importance of finding the right tools to help bring your vision to life. And for Ramper Innovations, Tormach was the perfect fit.