One of the most amazing parts of manufacturing is the realization that everything around us has to be made. Whether it was fabricated, machined, cast or a myriad of other processes, everything you see around you has seen some sort of manufacturing process. Because things need to be made, there are always new opportunities for entrepreneurs to develop new businesses in the manufacturing space.
Ryan Yates has been a professional tattoo artist for over 15 years. Before entering the world of tattoo art, he had been working on race car fabrication and tuning. "It was quite difficult to earn your way into the craft of tattooing. Luck was on my side in the form of my older brother being friends with someone who had been tattooing since 1994 who had an interest in building tattoo machines," he explained.
"I used my knowledge of metalworking to get my foot in the door with him. We had two different worlds of knowledge that we exchanged with each other."
With that exposure, combined with a relentless desire for knowledge and work ethic, Yates grew into the world of tattooing and tool making.
No Real CNC Experience
While Yates had 20 years of background in metalworking and fabrication, he had no experience in the world of CNC machining. He credits working with 3D printing as giving him a head start before entering the world of CNC.
As most of us do, Yates broke end mills learning about feeds and speeds. "I'm obsessive when it comes to research, so I was decently prepared when it came time to run a routine but it seems like there's no predetermined setting for feeds and speeds. It came down to trial and error which turned into experience, and now I have it in my head that this material, with this end mill, on this machine can handle this cut. Even then, the numbers might be off and it takes some adjustment."
Yates has been self-employed since he was a teen, and has long since found a living in making or creating things. He explained the fortunate feeling of using his two passions, tattooing and fabrication, to support his family. "Many people all across the world say that the tools I make are amongst the best in the world. CNC machining has allowed me to create these tools with precision and repeatability that I simply could not replicate with hand tools."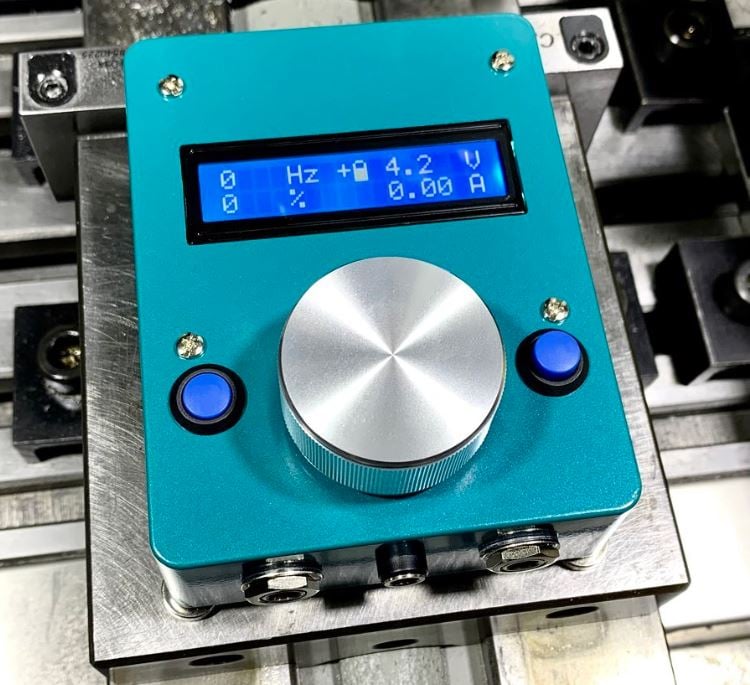 CNC Machining for Tattoo Machines
Yates uses his 770MX to make custom tattoo machines and enclosures for power supplies. In the art of tattooing, there is a right of passage when getting to know your machine. Understanding the function and power that is needed to create tattoos on skin is essential to refining the art. That's why so many tattoo artists are interested in getting custom machines made.
He explained, "I consider myself an artist before anything else. I'd say the only manufacturing procedures are loading material and running the machine. Everything else involved, from 3D modeling to fixture making, is all art. The Tormach is an artist's tool no different than a paint brush or tattoo machine."
He began his research on CNC machining the same way many of us find things these days, YouTube. After watching John Saunders on the NYC CNC channel, he realized that it was possible to start making custom machines.
"Up until that point I had no idea there was such a thing as an affordable machine that would fit in my home. Once I saw that machine I knew that was the next step forward in my career."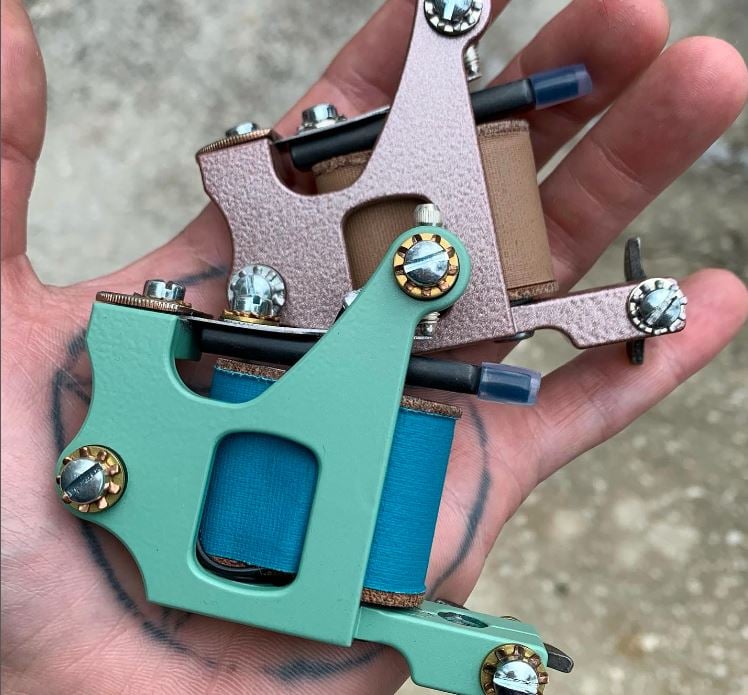 He chose a 770MX because it fit. In hindsight, he may have been able to fit an 1100 into the space available, but he still believes the 770MX works great for his work.
"Seeing that Tormach machine on YouTube… it's like I could see my future flashing before my eyes. I had no idea such a thing existed and I could see all the potential that machine could unlock."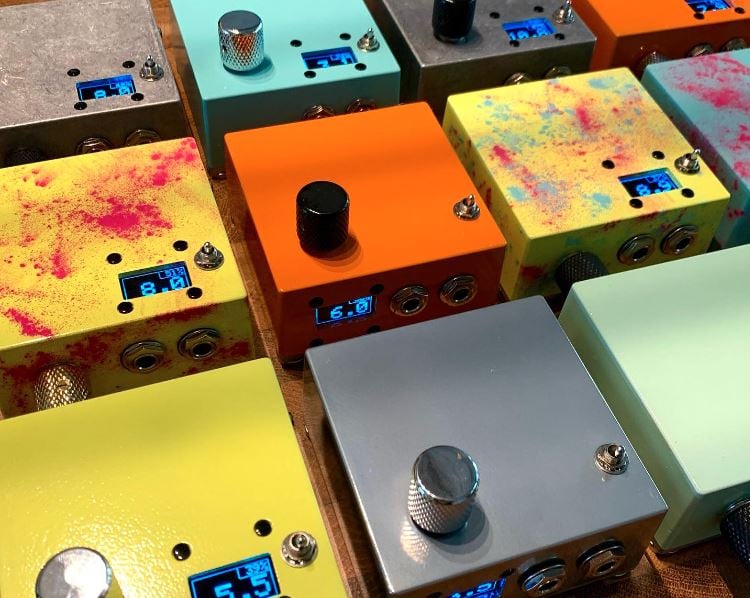 Moving forward, Yates' business is growing and his Instagram presence shows off his creations both in CNC and art. As for what's next with his business, Yates explained, "That's hard to say. I try to keep everything running within a short time frame and don't look too far into the future to keep everything fresh and exciting, as new opportunities arise. While being a sole proprietor has its perks it's really difficult to get across the amount of stress you deal with day to day. The Tormach purchase was singlehandedly the best investment I've made into myself, and has changed my life in ways I couldn't have imagined. Where I'm at now in my life wouldn't be possible without my 770MX."
Be sure to follow Yates on Instagram and if you're in the market for some tattooing gear, visit Freedom Electric.