Every shop, whether you're a veteran machinist or a newbie to CNC, should have some basic tools – from wrenches and a socket set to proper tool holders and vises. But, there are several tools and utensils that you never knew you needed on your workbench. Some are more obvious than others, but here are nine tools every CNC workbench should contain.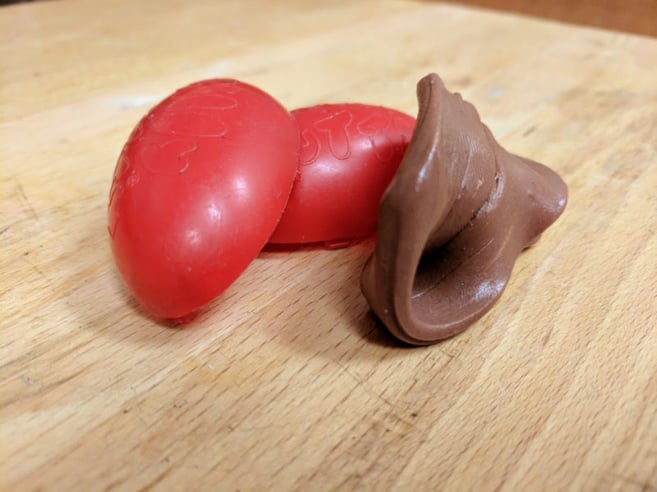 Silly Putty
Surprisingly, Silly Putty is one of the most underrated tools that should be on your workbench. If you're doing any sort of engraving or small precision work, Silly Putty allows you to check and double check your depths and finishes. Also because it is so adaptable, this putty can even be used as additional workholding when working with clamps or vises. As any old-school toolmaker, they'll swear by this stuff.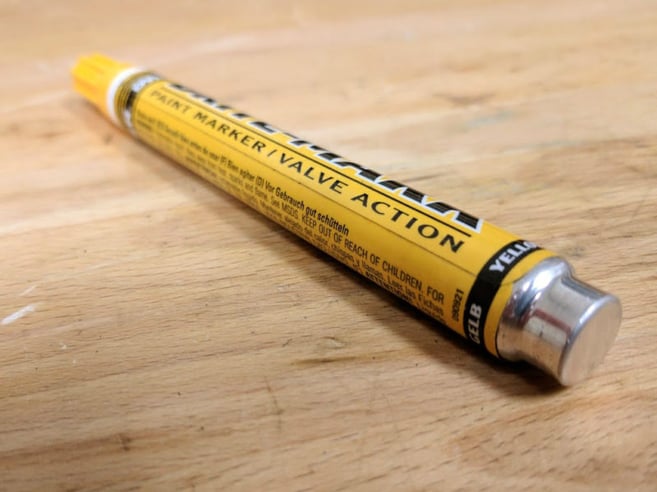 Paint Pen
Marking metal can be a tricky process. Metal doesn't absorb ink well, and permanent marker and coolant don't get along well. While marks from a paint marker won't last forever, they will outlast (and remain legible) much longer than your standard permanent pen.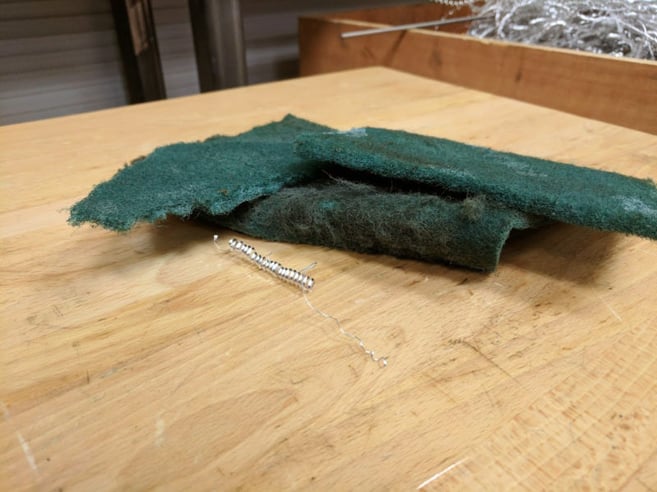 Scotch Brite
Few words are more synonymous with finishing that Scotch Brite. This material (often sold in wheels) will help you get your finished work looking like it is finished or help knock fine debris from saw-cut parts and rough edges.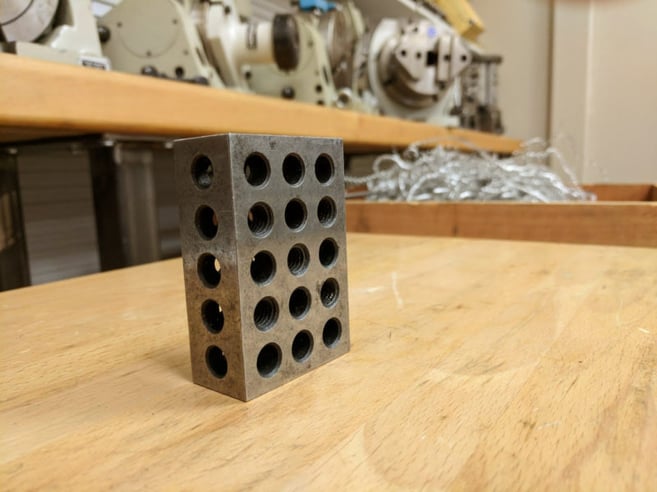 1-2-3 Blocks
These blocks can be used for everything from taking quick measurements to workholding. 1-2-3 blocks are solid and uniform, which makes them great for on-the-fly adaptations to your work, and they are fairly inexpensive, which makes them expendable for testing and measuring in tricky situations.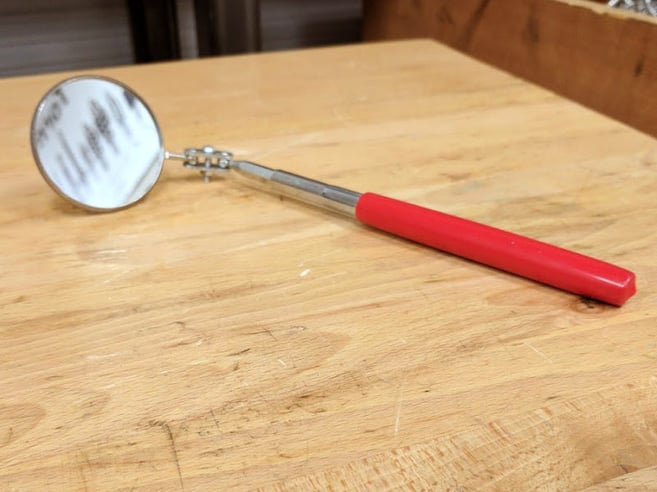 Mirror on a Stick
Machines and equipment are big and hard to move. You're going to lose stuff behind them and in them. A mirror on a stick is incredibly valuable to help you find your lost items. What is arguably more important, you can use a mirror on a stick to check out odd spots of parts, like the finish or alignment on the backside of a vise or check out featuring on the far side of your lathe spindle.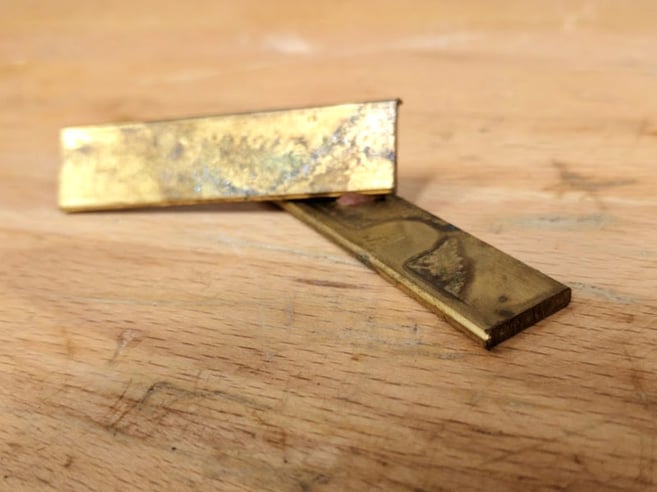 Brass/Aluminum Shim Stock
Much like woodworkers use shop rags to soften the impact of vises on wood, brass or aluminum shims can help soften the grip of vise jaws on materials that you don't want to mar. Wedge these guys between your finished part and an abrasive vise to keep things held tight without destroying a beautiful part.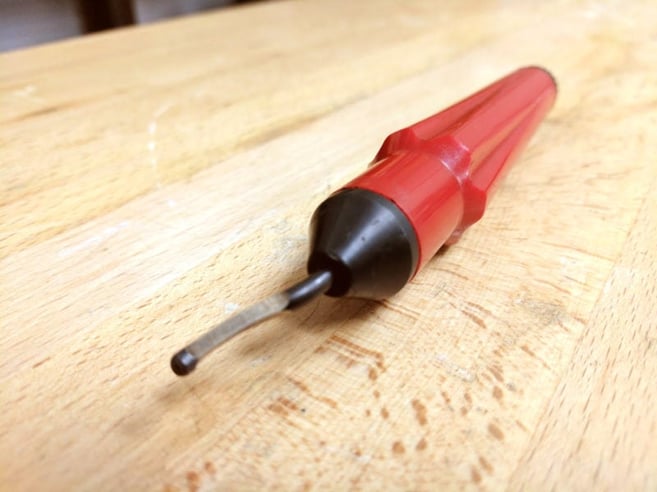 Whirly Gig – Deburring Tools
Deburring tools are essential in any shop, and a whirly gig is fantastic at helping to clear burrs and chips out of holes and threaded surfaces.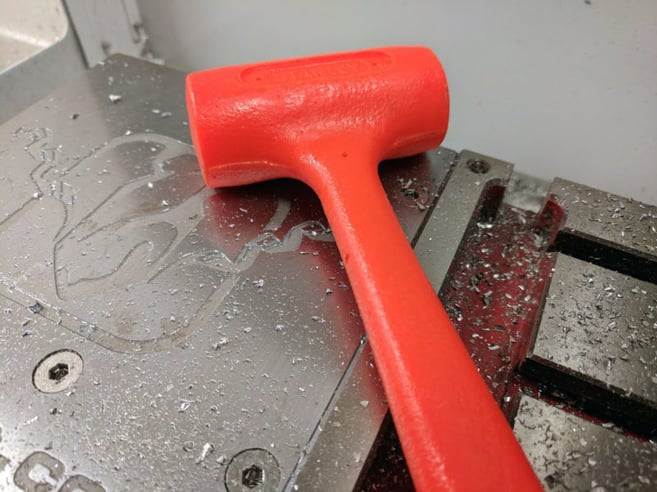 Dead Blow – Non-Marring Hammer
Those orange hammers are a priceless commodity in your toolbox. Whether you're trying to seat your workpiece in a vise or trying to get stuck components free, a non-marring hammer will do the job without destroying the finish.
Machinist Stone
A machinist stone can be used for deburring and knocking off sharp edges. Often used on the table of your machine, these stones can make quick work of a rough surface.