The Tormach Brand Ambassadors have been busy making some incredibly interesting widgets, projects, and how-to content.
John Saunders, who many already know, puts out a Wednesday Widget every week where he creates, builds, and prototypes an array of different projects. Most recently, he made a motorcycle suspension linkage bearing block…
Robert Cowan is based in Colorado, so he's no stranger to snow. He recently started building a robotic snow plow to alleviate himself from shoveling in the cold. Stay tuned as he continues to make his dream of avoiding yard work a reality.
Ray Billings was the champion of this year's BattleBots on ABC, but he builds more than just 250 lb monster machines… he builds 30 lb monsters as well.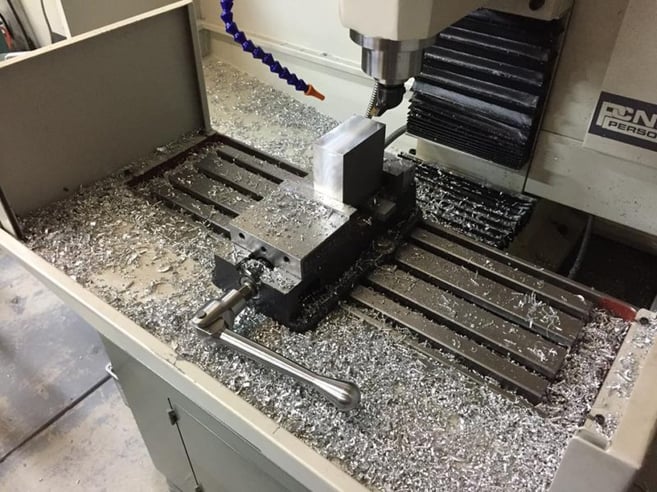 Speaking of BattleBots, Lisa Winter, another veteran of robotic combat, recently launched a video that walks through the basics of building a robot. If you're intimidated by all the complexities of robotics, Lisa breaks it down to make building a robot a little less daunting.
The Hacksmith has been busy doing everything from trying to fly like Iron Man to creating claws like Wolverine from X-Men. Now, he's working to create a grappling hook, like Batman.
Lastly, famed Maker and YouTuber, Jimmy Diresta, just got his hands on a PCNC 440, and he's already started making some cool stuff with it and Fusion 360.
Most have heard about our Brand Ambassador program, but if you haven't, check it out here.