We've had Tormach's relatively new xsTECH router in our shop for quite a while now, but aside from building up a few ProvenCut recipes we didn't really get the chance to dive into this little machine – until now.
We're excited to announce that Vince Ramirez (@vince.fab on Instagram) has joined our team here at Saunders Machine Works! Called the "Mad Max" of desktop CNCs, these machines are Vince's bread and butter. Since joining SMW, Vince has been pushing the xsTECH to the limit and developing ProvenCut recipes speeds and feeds recipes.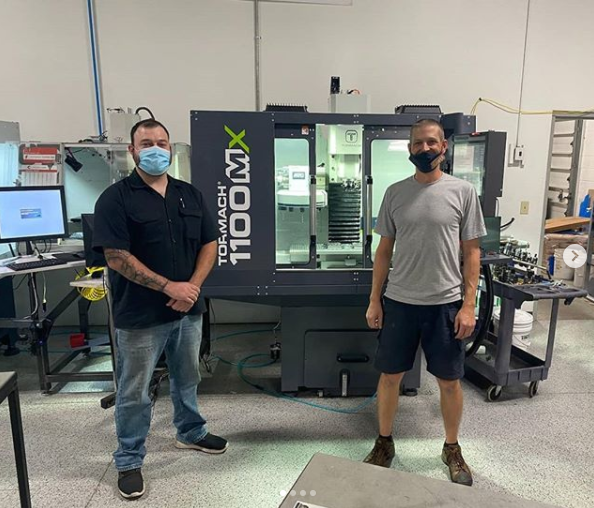 For those unfamiliar with the xsTECH, this router is intended to be an entry-level, small form-factor CNC machine geared towards hobbyists, education, and even getting kids involved in CNC! With travels (XYZ) of 8.6" x 6.3" x 2.4" the router is great for small projects made of wood, plastics, foams, and - as you'll see - even soft metals like brass and aluminum.
Its ER11 spindle is capable of up to 20,000 RPM, and the entire unit can be powered from a standard 120V wall outlet. The xsTECH's plastic outer enclosure gives it a clean aesthetic and small footprint, while the integrated clear window keeps dust out of your workshop while still allowing you to see your work. Coming in at just over 33lbs, the machine's small footprint and low weight make it easy to move and use anywhere.
Finally, this router runs on PathPilot! Tormach's control software is both powerful and intuitive, and it presents a great starting place for beginners providing an easy transition to larger Tormach machines or even other CNC controls. It may look unassuming, but after we asked Vince to push the machine to its limits we were impressed with the results!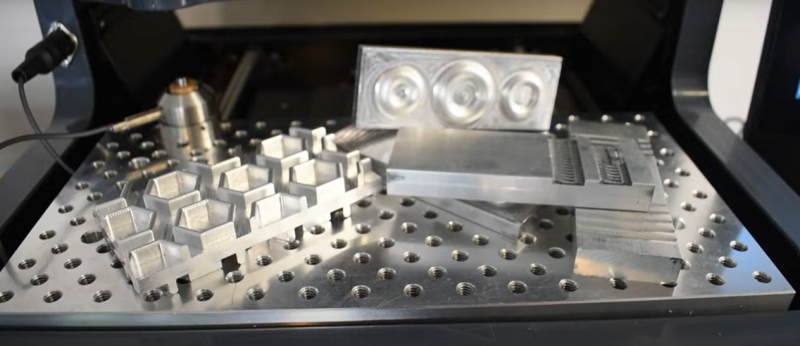 Be sure not to miss our video about the xsTECH – Vince uses his knowledge of other desktop machines as well as the knowledge gained from testing the machine to mill a T-slot nut, taking you through the process step by step.
If you picked up an xsTECH to start learning (or teaching) CNC, be sure to check out ProvenCut where we've been publishing all of these machining recipes (and much more).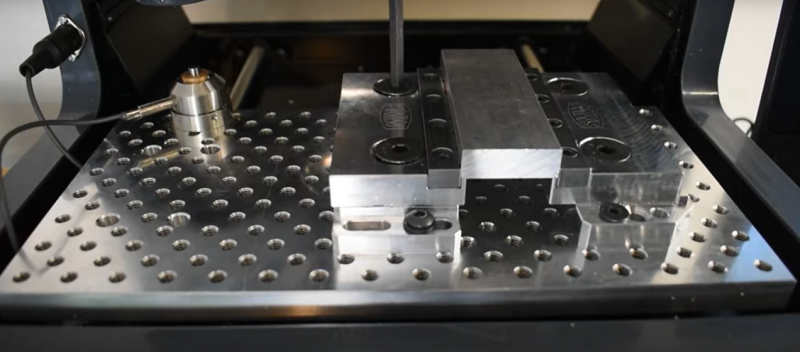 In addition to the xsTECH, ProvenCut has an in-depth and ever increasing library of recipes across Tormach's entire line of CNC machines (24R recipes coming soon!). The Saunders Machine Works Fixture Plate and ¼" Modular Vise System are a great combo for those looking to step up the capabilities of their router with a more flexible workholding system.
---
The xsTECH now has a 230V option available, which means it's CE certified and available in Europe and Australia. And coming later this year, there will be a 4th axis option available, so you can add another dimension to your desktop mill.
Now through the end of November 2020, get $500 off an xsTECH with promo code XSTECH500 at checkout!