Starting a business can be a daunting task. One of the biggest challenges can be gauging excitement with decision-making, and making sure those decisions are what's best for the business. While starting a business can be stressful, becoming your own boss has an array of fantastic rewards, as well. To help navigate the best practices for a startup, we asked a few of our in-house experts for some insight and tips on starting a machining business.
Jeff Hamre
Jeff used to work in a major machine shop for the oil and gas industry, somewhere in the cold reaches of Alaska. He owns a couple machines and runs a business cutting parts for various customers.
Starting a new business takes brains, bravery, and what will seem to be endless hours of hard work. When you own your own company, there is always something that has to get done. You will most likely find yourself working at least 60-80 hours a week for the first two years.
Research your industry and competition.
You should have six months to a year of cash reserves, just in case.
Be patient.
You have to commit 100% to the business.
Matt Doeppers
Matt is the Engineering and Technical Manager at Tormach and he brings years of mechanical engineering and industrial expertise both within and outside of the company.
Learn as much as you can about machining. Is your design (and tolerances) suitable for machining?
Give yourself plenty of time to get going after purchase – Equipment takes some time to set up and learn.
There's a million people using CNC machine tools in business, to be the most successful, consider introducing a product that doesn't have much.
Keep expectations in check, plan on failures, learn from them, continue… rinse and repeat.
Scale your business expenses and risks accordingly. It's often better to start modestly with equipment purchases than buy based on your estimate of future capacity needs.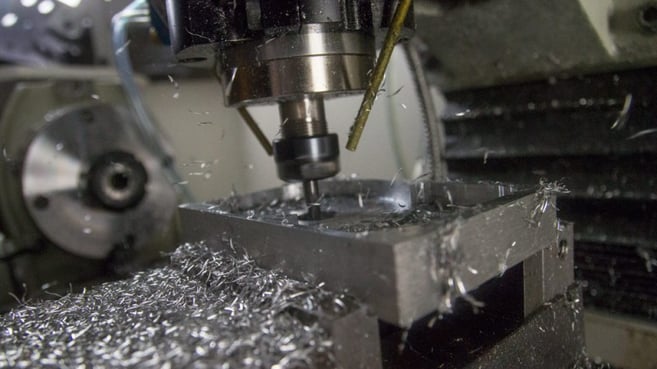 Andy Grevstad
Andy is the Product Marketing Manager at Tormach. With a background in mechanical engineering, he knows his way around the challenges of both product development and tool life cycles.
Know the market you plan on selling to before starting your business.
Make sure you know your production costs intimately. If you can make a part for $10 (raw material, breakage, downtime, utilities costs, etc. considered), but people only want to pay $8 for it, you need to reevaluate your entire business.
Know where/how you're going to sell your product. Are you going to sell direct or go through a distributor? Are you priced correctly for a distribution model? Does your price take into consideration hidden costs like marketing, overhead, tech support, and warranty service? I get approached pretty frequently by inventors that want us to resell their product on our website. No matter how cool of an idea it is, it's a non-starter if it isn't priced correctly for distribution. So that decision really needs to be made early on in product development.
John Saunders
John owns Saunders Machine Works and is the host of NYC CNC. He comes from a family background of machine shop owners and operates a business in Ohio.
Working hard is necessary, but overworking to subsidize a business plan that otherwise doesn't work isn't sustainable. Know your limitations.
Don't lie to yourself about anything. Period. Whether that's your confidence to make parts, project revenues & expenses, etc. Keep yourself honest.
Growing in scale has efficiency, but also its costs. Shipping one order per day is easy. Shipping 10 (or 30) means you not only need labor help, but also systems/processes in place.
Capital – the cost of owning a machining business isn't just the machine, but also the tooling, fixtures, accessories and service/upkeep. Even decades-old, well run shops can struggle for "high" spindle run time – don't kid yourself about being able to get this 100% right in the beginning.
Grow slow, which means treating every customer like they are your best, never sending a single thing out you aren't proud of – even if that means re-doing the job (that's YOUR problem - don't make it theirs). Ba happy and proud - it will show in your work and customers will appreciate it.
John also offered a few thoughts on the difference with a Tormach in small business: "There are some great deals on used VMC's, but you will likely spend lots of time and servicing/fixing them (and still with antiquated controllers). I'm in the business of making parts, not servicing my machines. I can own two brand new PCNC 1100's which gives me redundancy, different fixture setups, and/or higher output for less than one 'decent' used VMC." Read Part 1: The Checklist Read Part 2: Shop Rates and Startup Challenges No two businesses are the same, and every individual looking to start up a new venture has a lot to evaluate. Comment below if there's more you'd like to know before starting your business with a Tormach.