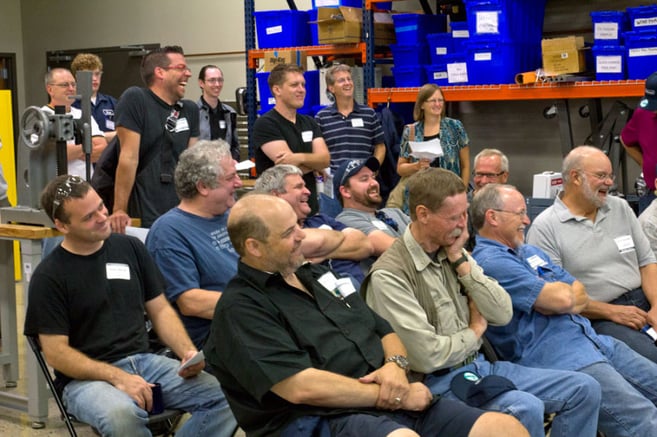 Our second annual open house opens tomorrow, bright and early at 8:30. We were hoping to have 150 visitors registered before Saturday, instead we managed 192! There is still room, so RSVP and help us reach 200. Last year's first annual open house was a fantastic success, but this year we're looking to set the bar higher with seminars on everything from CAM and workholding to small business applications for Tormach equipment.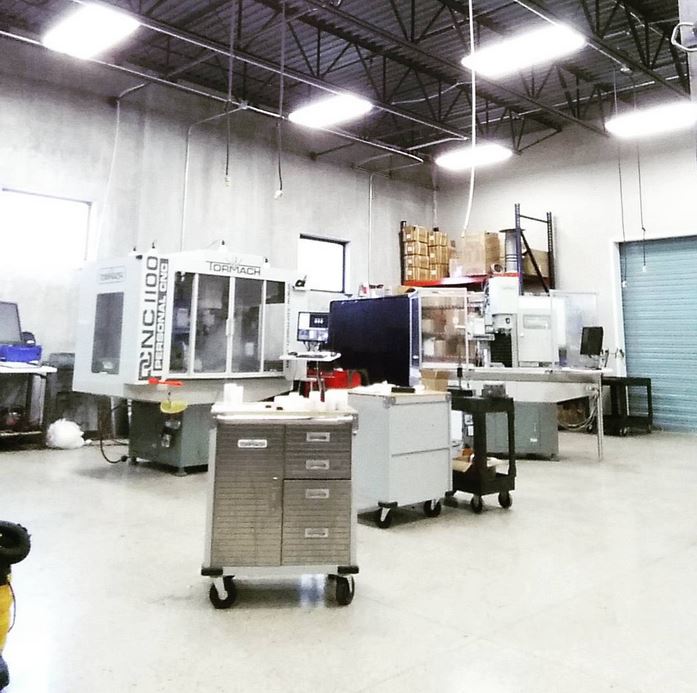 We've already got folks flying in to Waunakee, WI from all over the country, including John Grimsmo from Grimsmo Knives and John Saunders from NYC CNC. The YouTube celebrities will be discussing how they both use Tormach machines within their small businesses Now that we've established a partnership with Autodesk, they're stopping by to give a couple demos and a hands-on walkthrough of Fusion 360 – that's not to mention the swag that they will be handing out.
Our machinists love the Fusion 360 swag. From 10:00 AM until 5:00 PM, the day will be packed with seminars and classes, as well as a demo of our new high-speed spindle. We'll also be holding a cash-and-carry sale. We've got a room full of tool holders, spindle lights, cutting tools, and many other accessories just waiting to go home with new owners. After the day of classes and seminars, we'll be holding a reception at Lucky's Bar and Grill Waunakee, where guests can chat with our machinists and engineers. RSVP to make a visit to Tormach, and help us get over 200 Tormach enthusiasts gathered in one spot!