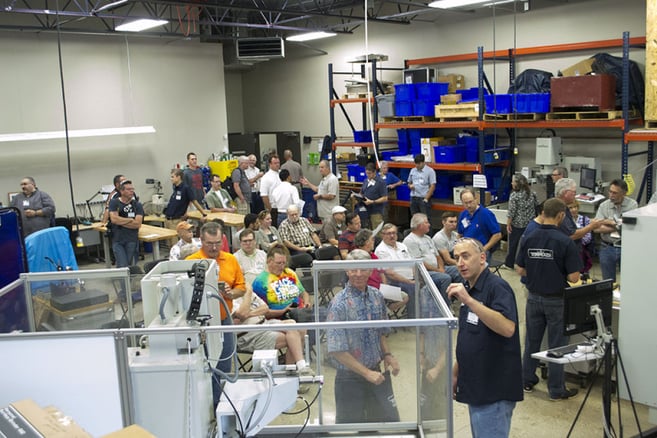 Last Saturday, we hosted our second annual open house, and it was a smashing success. Over 200 guests stopped by to see an array of seminars, meet John Grimsmo and John Saunders, and buy a few goodies in our credit-and-carry sale.
While it was a busy day around here, our staff had the opportunity to see what our customers are creating – from all over the world, they brought parts, components, and projects to show off. One of our Tormach Authorized Resellers in India, Shalin Patel from Unique Engineers, brought in an h-type manifold, 3-way valve body that he milled out of 316L Stainless Steel. His part is used in the transferring of natural gas and various instrumentation in the field.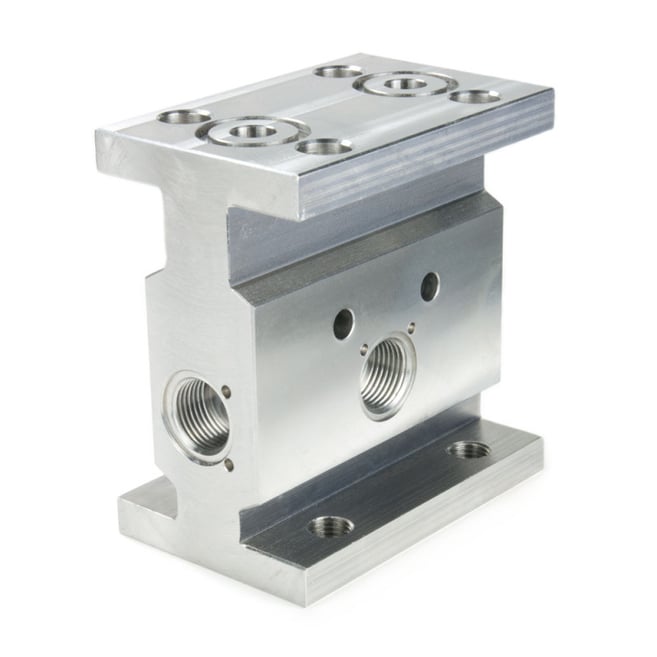 Another one of our Tormach Authorized Resellers, John Bower from Santa Cruz Electronics, brought his parts and jigs used in guitar building. He sells the precision components to luthiers who create classical guitars.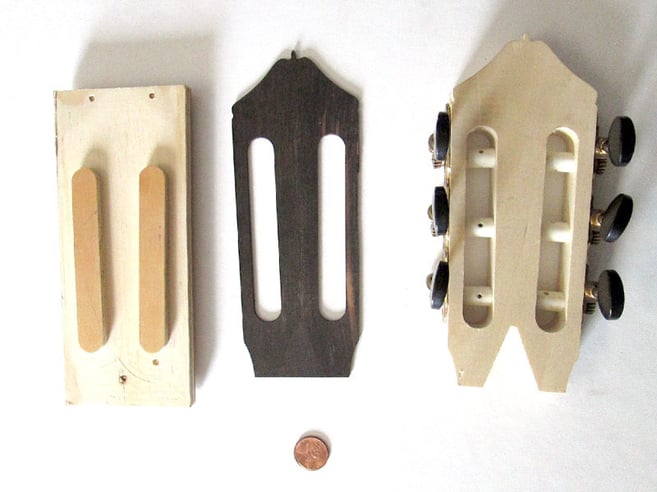 Joe Gerads brought his speeder handles (which we've covered before) and an array of wooden components that he creates with his two PCNC 1100s.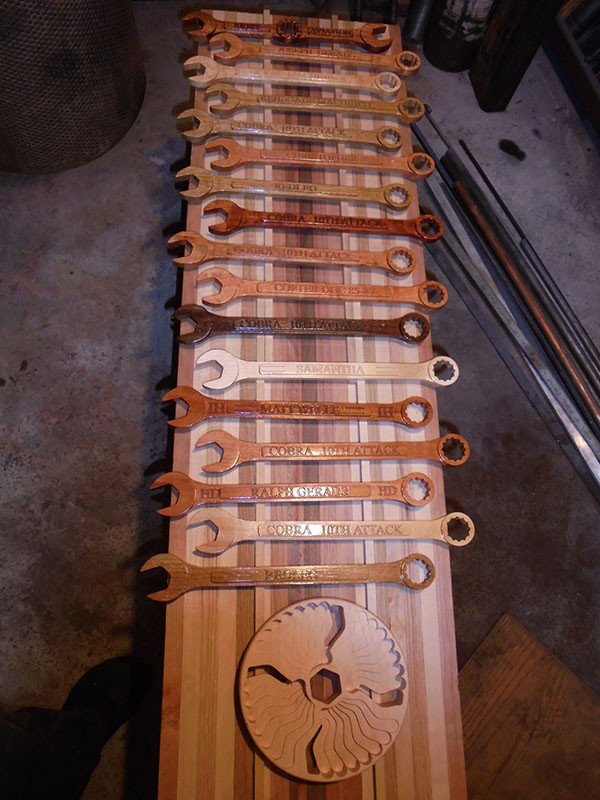 Dave Wentz from DW Products, uses his PCNC 1100 for a lot of secondary operations with some unique fixturing. He brought along some brass pins that he does the final operations on – he finishes about 45,000 of them a year.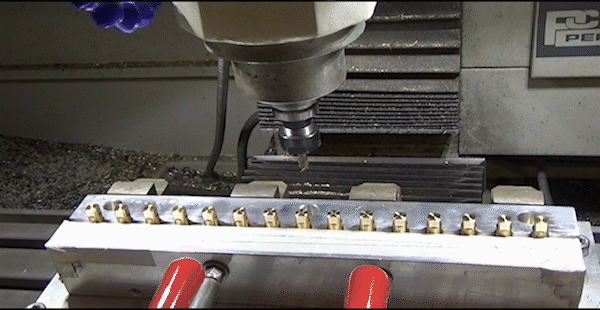 Frankie Flood, a professor at the University of Wisconsin – Milwaukee, brought his pizza cutter and a medallion that was created for the college's chancellor.
Customers also brought everything from robotics projects to tiny engines.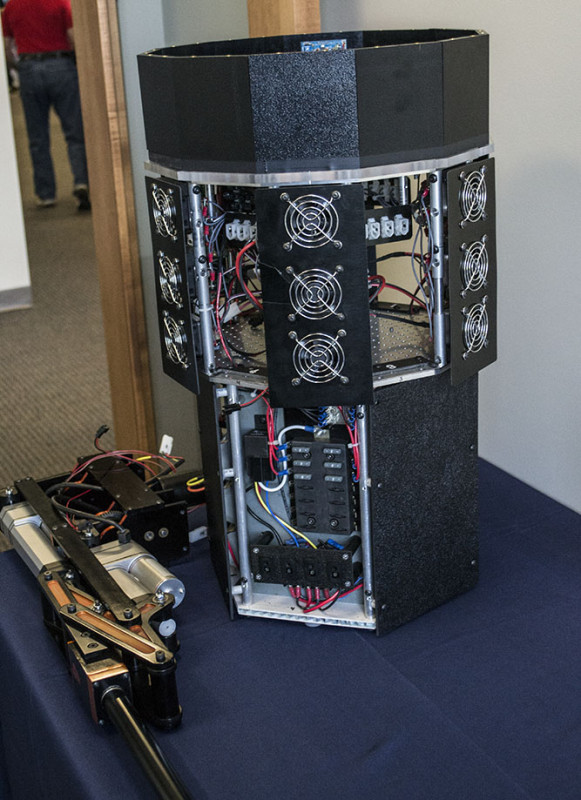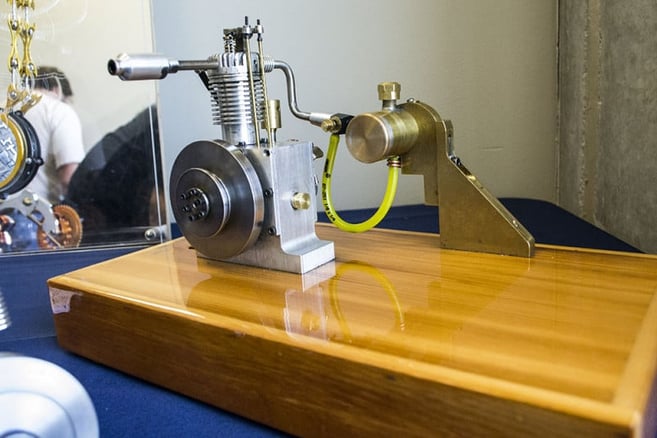 Matt Berggruen, one of our engineers, even had a chance to try on some chain-mail.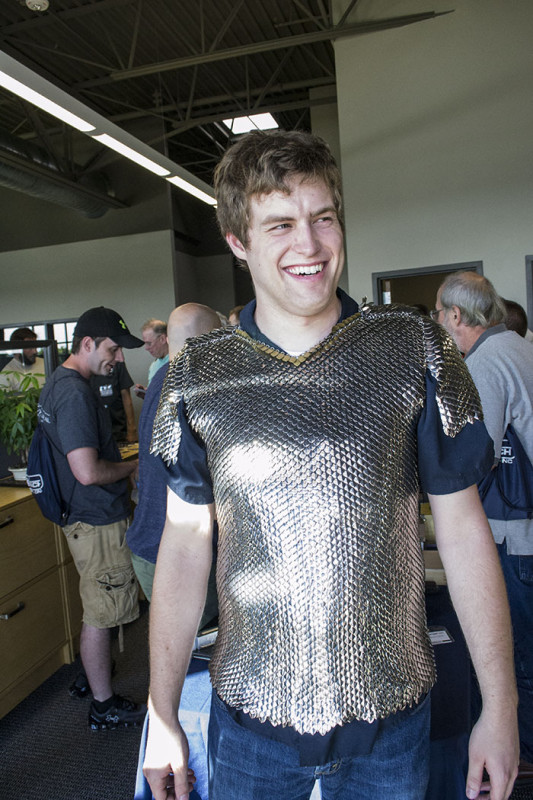 Thanks to all the customers who brought out their projects. We're already looking forward to next year!