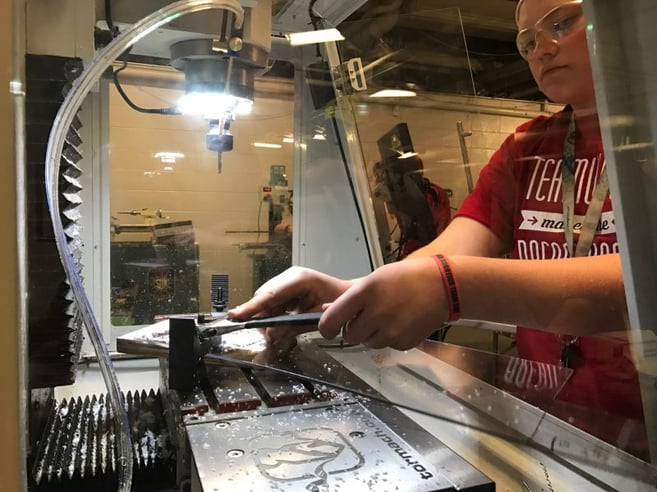 FIRST Robotics is an organization that promotes STEM education through robotics competitions. While you might immediately picture science fairs of the past, FIRST events are more in the vein of a pep rally.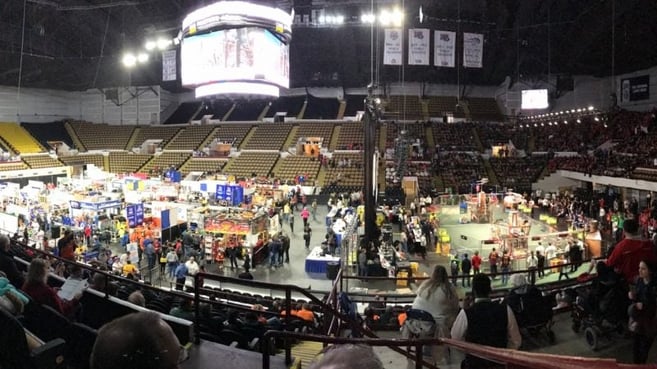 There are a number of local and regional competitions in which the students participate to reach the championships at the end of April, and those events are underway.
While some FIRST teams have been using Tormach machines for a while, others have never experienced the value of CNC.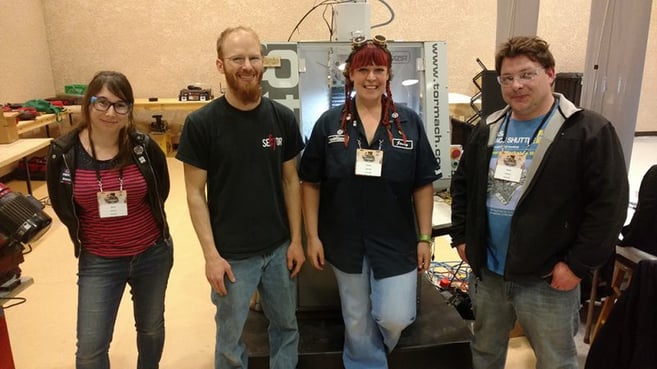 That's why Tormach partnered with one of our local makerspaces, Sector67, to create a mobile makerspace. We were in La Crosse and Milwaukee, Wisconsin at the FIRST regional events doing on-the-fly machining with PathPilot's conversational programming, as well as cutting prepared parts with students' CAM. While CNC isn't often associated with impromptu metalworking, we were able to help nearly 100 teams get their robots back into the arena by machining random brackets, holders, and anything else the teams needed.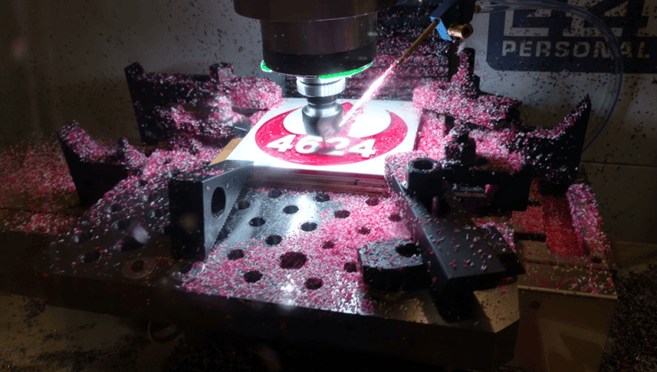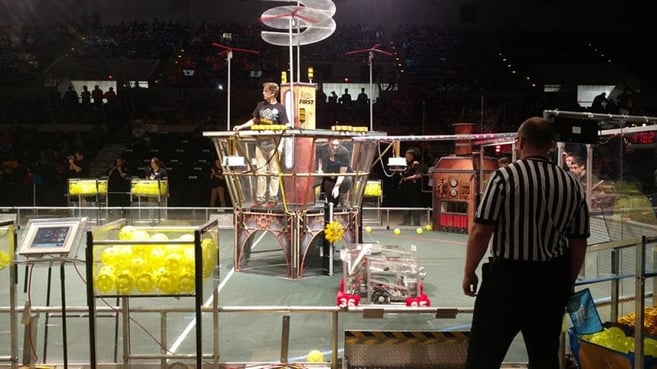 The FIRST Championships are hosted in Houston and St. Louis at the end of this month, and Tormach will be in Missouri with a PCNC 440 in tow.