Workholding is one of the most hot-button issue in the worlds of machining, metalworking, and general fabrication. While finding new ways to hold parts as you cut can be an entertaining endeavor, if you're on a budget and/or schedule, it will plague your very existence. Vises are one of the primary ways to hold your work, and milling soft jaws to fit specific parts is a common practice. The challenge comes when you have parts that need to be held deeper in the jaws or you need to quickly swap out one set of jaws for another. Enter CarveSmart.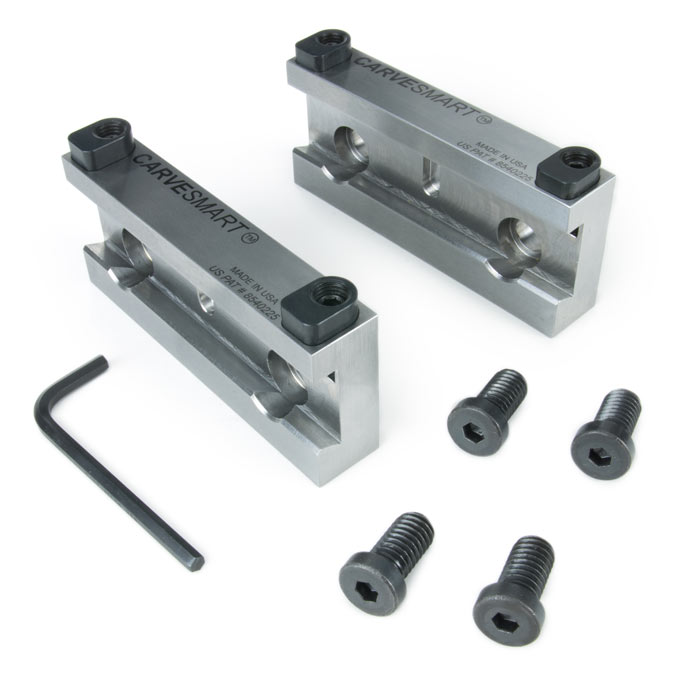 \The CarveSmart vise jaw system provides a dovetailed, channeled clamping elements that can be accessed from the top of the vise – effectively eliminating the need for face-mounted cap screws in the workholding area. When combined with CarveSmart SmartStop Jaws, this dovetail system also allows for highly repeatable swapping of the jaws (±0.0003 according to the company).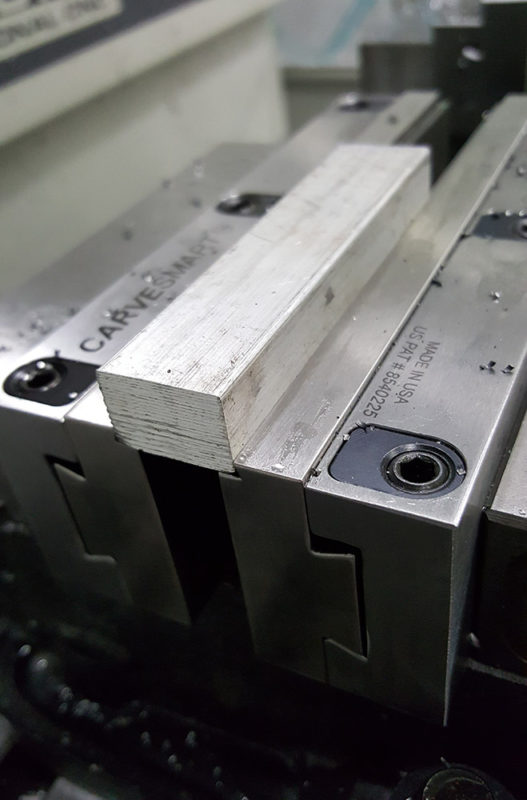 Even more interesting is the availability of cut-to-length jaw stock, which means you can buy up to 94" of dovetail stock, to fully customize your vise jaws at any length you see fit. Tormach has partnered with CarveSmart to make their system available on our five-inch vises via a 5+1" jaw set, which extends just beyond the edges of the vise, as well as adding an array of CarveSmart accessories to our inventory, giving you even more customizing options.