Hands-on learning is quickly becoming the best-known way for students to fully grasp concepts and curriculum, especially in the world of technical CNC machine education. To this end, classrooms have started to change in accommodation for this type of hands-on teaching. Because 3D printers are becoming more regular in everyday classrooms (not just tech ed rooms), machine tools, like multi-axis CNC mills and lathes, are more commonplace in the shop.
There are a fair number of desktop tools (CNCs, 3D printers, laser cutters, etc.) that resemble their larger, industrial brethren, but there is still something lacking when students can't use real machines.
Matt Schultz, who is the pre-engineering instructor at Lakeview Technology Academy in Pleasant Prairie, Wisconsin, says, "I don't think a 3D printer is enough… it needs to be utilized in conjunction with other pieces of equipment. We use our 3D printers and our lasers as prototyping tools before the kids get to the more advanced tools."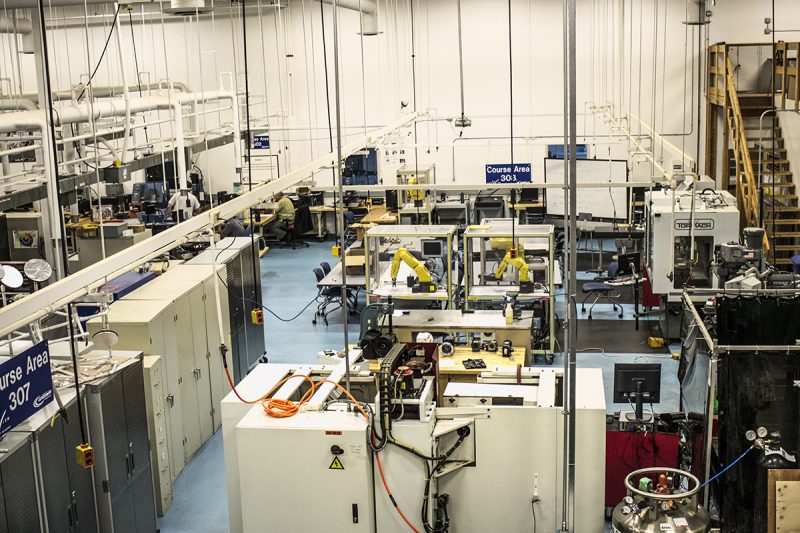 The Need for Real CNC Machines
Schultz's school starts kids out with hands-on, CNC and router machine tool work as soon as they enter.
"We have kids coming in that have an interest in this world, and we expose them right away in their freshman year – they're taking tech courses that are utilizing the CNC plasma table and the CNC routers, so they're working with CAM software and are taking designs to a machine early-on," he explains.
This early exposure to machine tools preps them for the work they'll see throughout their careers. Schultz's curriculum has an emphasis on the design and manufacturing process, so the teaching drives students to need the equipment.
"We're not just in a woodshop building birdhouses, instead we're taking that to a CNC or routing machine and the students are making a process out of utilizing the technology. We see a lot of students who want to take more of those classes, so we offer what's called eSchool. Essentially, they take some of their general education requirements during summers or additionally during the school year, just so they can take these classes that are more hands-on and they have interest in."
Read: PCNC 440 Meets Industrial Robots in Automated Manufacturing Program
Schultz continues, "Everything we do is problem-based learning. They work a lot in teams, we teach them the design process, how to develop flow charts – so, they're seeing how it's done in industry. They can kinda get stuck in these four walls, and so that's why we like to go out into the industry and show them what they can expect and what will be expected of them when it comes to CNC machining."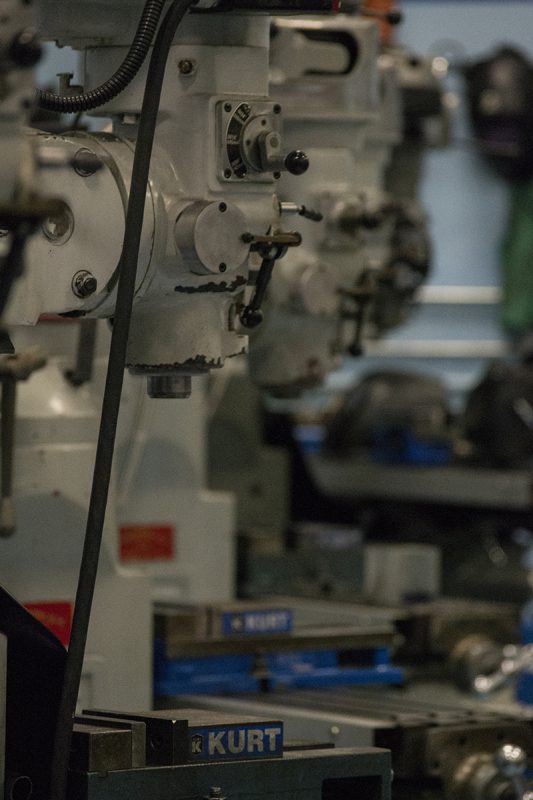 Challenges of CNC Machine Tools in the Classroom
"We have everything from lower-end things like the lasers, 3D printers, vinyl cutters, CNC routers, and benchtop CNCs," Schultz explains, "All the way up to having a full machining shop with everything from sheet metal equipment to CNC vertical mills and CNC lathes – one mill is a Tormach PCNC 1100 and two of the lathes are Tormach 15L Slant PRO lathes."
One of the big challenges Schultz has encountered is that even though they have several machine tools, there's still downtime for the kids waiting to get on a machine.
"It's a huge challenge when I have a class of kids that want to all make a project on the lathe… they're going to design their part, run it through their CAM software, and then they're all ready to use the machine at the same point. If kids are idle, they're going to lose interest."
Having limited funds and/or limited space, simply getting more machines usually isn't an option.
"I'm excited about Tormach coming out with their online CNC Control System Simulator for PathPilot. That way kids can practice setting up a job and running their tools before they get to the real machine."
Providing access to a simulator for students to practice and learn on without using the actual machine has a secondary benefit. These are real CNC machine tools, so a simulator provides the opportunity for students to fail, learn, and better their skills before they touch the larger machine.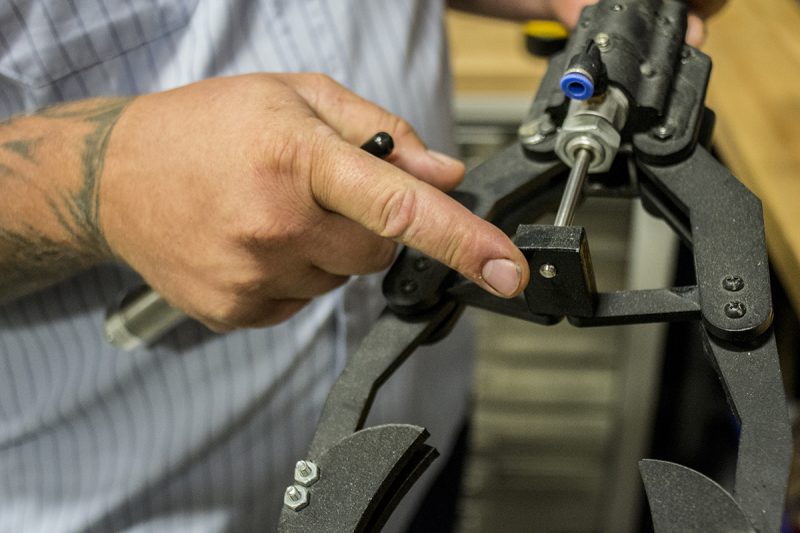 Empowering and Mutual Learning for CNC
Schultz admits to not being a master user of all the machines in their shop, "Sometimes students will ask me questions that I can't answer." He works to empower his students to just figure any CNC machining issues they have out. "It gives them the ownership of doing the work on these machines that are sometimes considered scary. I do that a lot in my classes; I'm not too proud to say a student showed me a better way to do this, and they respect that."
Empowering students to learn the more industrial CNC machine tools provides them with confidence and ability to learn more in secondary education or in industry.
"A lot of students will come back and say their experiences in our classes with our equipment definitely gave them a leg up," Schultz explains. "They're now taking college courses that are introductory level for most students, but my students have already been running that equipment. Especially in the CNC and robotics world, I think our kids come out with a definite advantage. They come out being comfortable on the machines."
Including real machines and machine tools in the curriculum is shown to not only empower students to operate and understand CNC industry tools better, but it also gives them the ability to use the tools to their fullest potential as they get more education and enter industry.