How much coolant is left in the tank?
We admit, that's not always the easiest question to answer with respect to our mills. If you are in the habit of running long programs and don't want to babysit the machine, it can also be an important question. Depending on your shop environment, you can lose a lot of coolant to evaporation, splash, etc. I've seen a few different approaches to this problem in the past, but this is one that I really like - sent to us by Tormach PCNC 1100 owner Mark Spear. What's really cool about this one is that neat brass bulkhead fitting that Mark designed and machines on his PCNC mill. You'll get the idea from these photos below.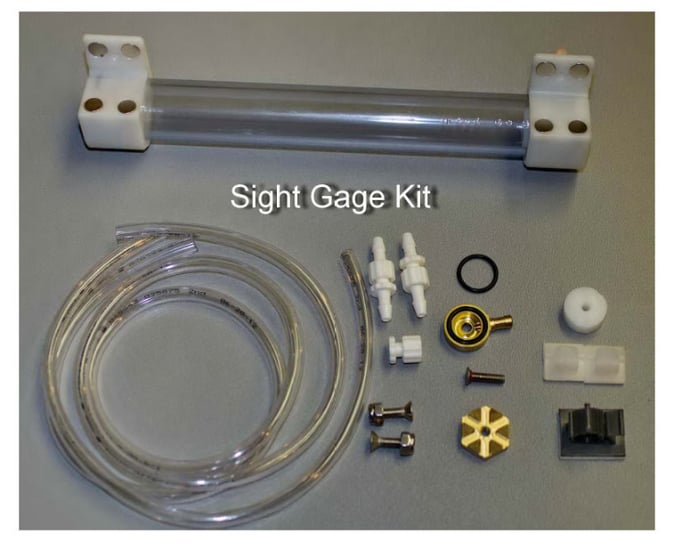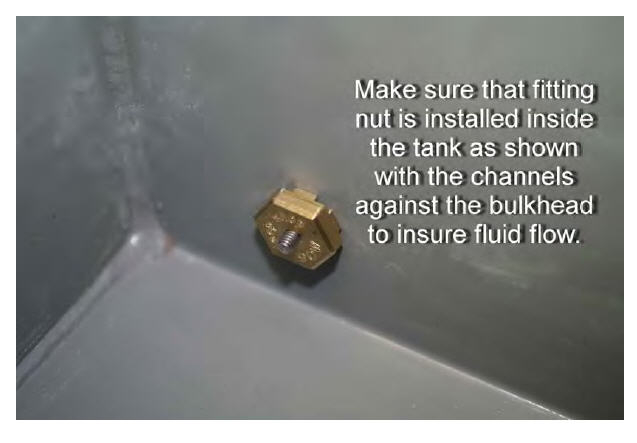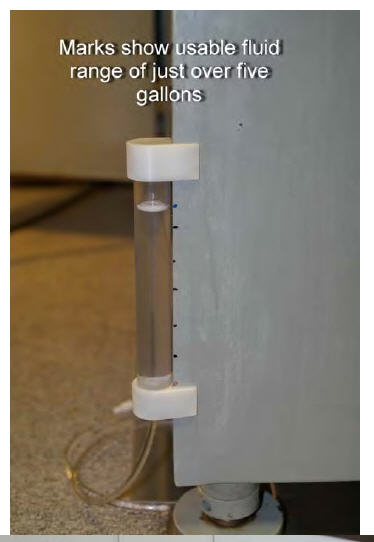 Where can I get one?
Mark sent us one to try out for ourselves a few weeks ago, and we like it a lot! He's selling also the kits on ebay, and includes detailed installation instructions. Want one for your own PCNC Mill? You can buy one of Mark's Coolant Site Gauge Kits from his Ebay Store. Great Job, great accessory!