As the world of manufacturing trends toward being smaller and more customized, many industries are doing the same. Customized jewelry has often been relegated to work done in castings, but customized jewelry is becoming a much bigger industry, and CNC machinery is helping to lead the way. Chris Myers, uses his Tormach machines to make customized earrings and necklaces to designer wedding rings with his company, Steelwerks. He strays away from traditional jewelry materials, like gold and silver, and focuses his designs on untraditional materials, like stainless steel and titanium.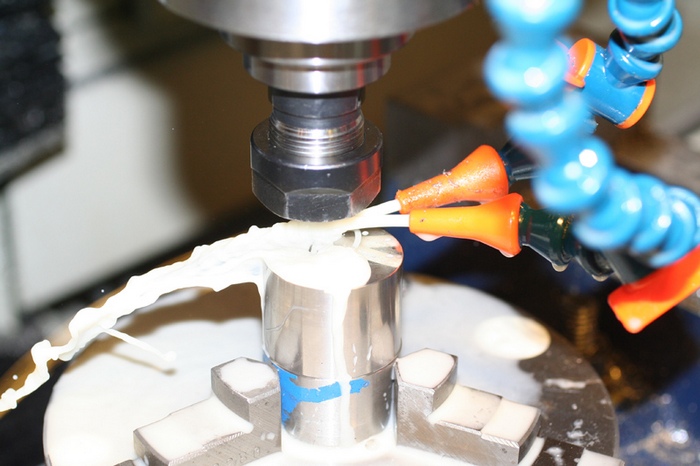 Rather than molding the ring designs, Myers cuts the shapes out of stainless steel or titanium billets, resulting in an "architectural" aesthetic, which has become more popular with contemporary buyers.
"That's really what people expect nowadays – crisp lines," he explains.
Stepping outside the box with materials lends to stepping out of the box when it comes to design. Customization is what keeps demand up for Myers' wares.
"Most jewelers haven't a clue in the world of how to machine. That's why I consider myself more of a machinist than a jeweler," he explains.
Myers made his first rings by cutting the steel and titanium outlines with a manual mill before polishing and engraving, but as business picked up, he turned to CNC.
"Tormach's CNC gives me the ability to have five arms," says Myers. "Anything I could do, I could do manually, but it would take me a lot longer – not hours, but days. To manually work a product, it would take me four or five days, but with the Tormach, I can do the same in just three to four hours. It's incredibly faster."
Myers found success using his PCNC 1100 to provide customized manufacturing for his customers, and as the trend continues to expand, we're seeing more and more personal CNC being used by jewelers.