More than 100 middle school students eagerly watched machines run, listened to technical explanations of how things worked, applied their math skills to engineering demonstrations, and got to meet with engineers, machinists, and other leaders. What made this group is unique is their gender – they were all female.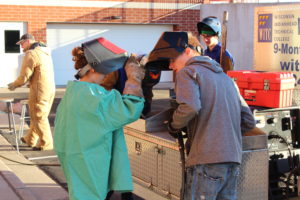 STEM-related industries have been pushing to get women more involved in the science, technology, engineering, and math fields at an early age - areas where their male peers have historically dominated employment pools, and events like this are designed to help bridge that gap.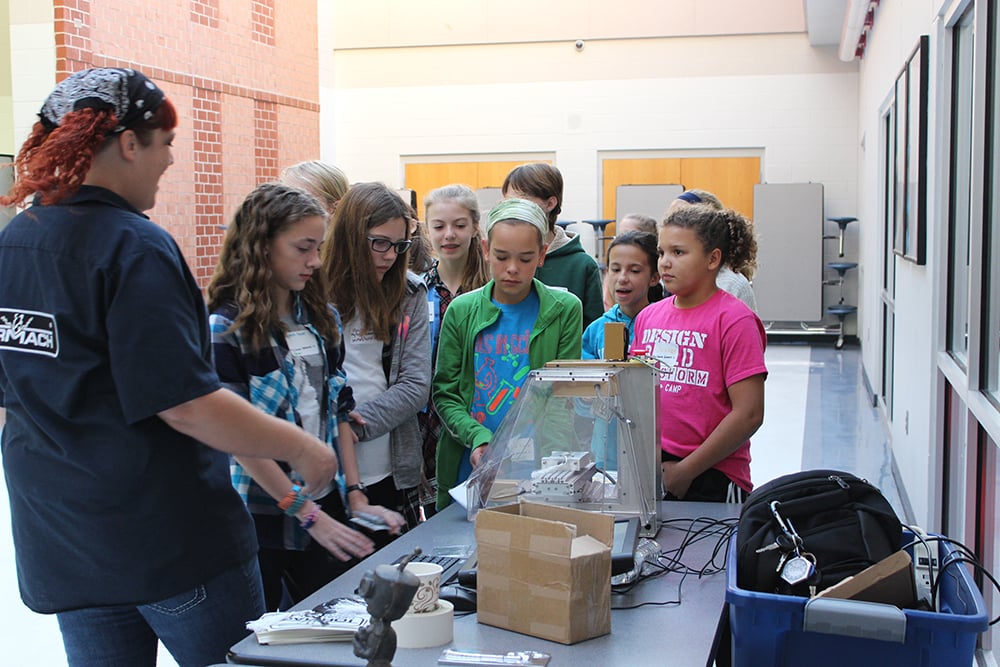 Jenny Bannink, a Tormach technical support/machinist team member, was one of these women leaders who had the chance to show girls that having a career in STEM didn't mean sacrificing their girly-ness – it just means doing really cool things that might get your hands dirty.
Jenny, who is an avid advocate for STEM programs throughout Wisconsin, admits – unabashedly – that many of her favorite events have been those with prominent, young female participants. "The enthusiasm and interest level is invigorating, as these young women are truly brilliant and driven to design, troubleshoot and create," she says. "I can completely relate, as I see so much of that spark and inspiration that I get to experience every day at Tormach – and yet, there is often still something holding them back from taking the classes that will prepare them to pursue careers in these fields."
"At almost every event that I have participated in, there are at least a handful of girls who say that while they love to design and create, they also keep it on the down low. Fear of being labeled or judged as being unfeminine is a typical concern, in addition to more adult issues such as pay inequality or harassment. Truthfully, while many of us in STEM related fields have experienced this at one point of our career or another – I sincerely believe that the reward is worth the obstacles in the long run."
"Viewing these challenges as a springboard, instead of a wall – has truly given me the momentum, endurance and confidence to, with much hope and optimism, help pave the way for our next generation of innovators. I keep my message simple and honest, because we owe it to our future workforce. Machining is not more difficult because I am a woman, because, honestly, machines and software do not care about gender. My skill set speaks for me, and the end result of my work speaks volumes because it is the sum of my experience, creativity and knowledge. Girls aren't the only ones missing out on what could be an amazing career with endless possibilities; our industry is also losing a voice, diverse intelligence, and a point of view that is capable of propelling the trades into more advanced technical future."
"My goal is getting more youth exposed to tech careers, both male and female. However, this task comes with the extra barrier of showing young women that they can pursue a STEM related career, without losing who they are in the process."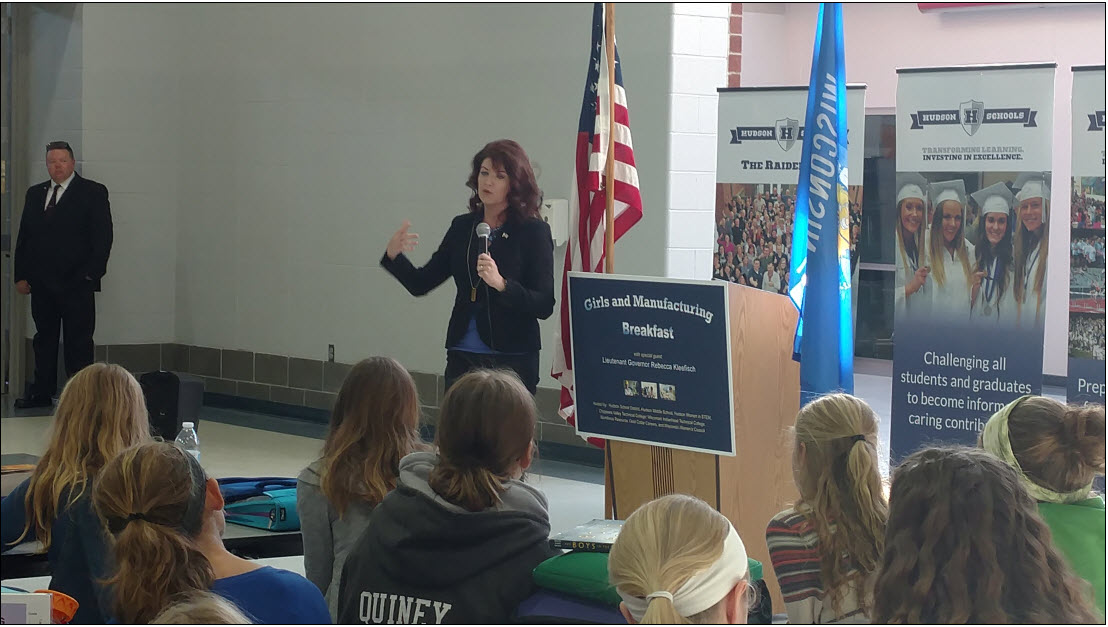 Women politicians, including Wisconsin's Lt. Governor Kleefisch and Wisconsin Sen. Sheila Harsdorf, also met and talked with the girls. The annual Women in STEM event at Hudson Middle School, WI, included stations hosted by a local welding laboratory, a mobile manufacturing lab, sports medicine practice, multiple engineering companies, and Tormach.