Workholding is a vital piece to any machinist's arsenal of knowledge. So much so that there is an endless list of books solely dedicated to workholding design – like the two we have available, Jig and Fixture Design Manual and Basic Fixture Design. Some corporations even hire engineers to do nothing but design more efficient ways of keeping work in place.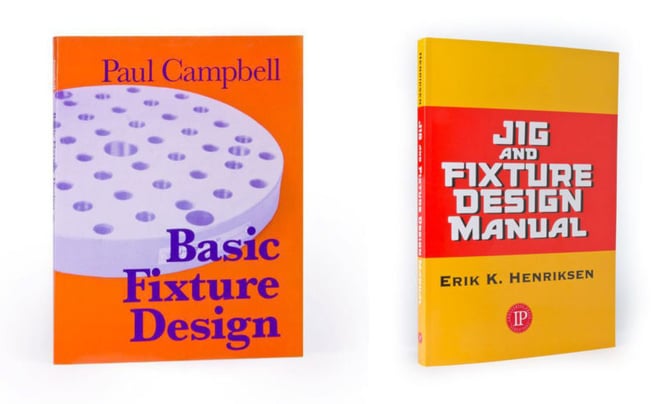 Even though workholding is incredibly important, it is often one of the last discussed elements of machining. What adds more to the confusion is the fact that, generally, workholding can be done a dozen different ways for any given part. When working with machine tools, it's easy to forget that some of the best tools are those that we used in elementary school. Double-sided tape can be finicky, but in the right situation, it can make life much easier when dealing with a thin or odd-shaped part.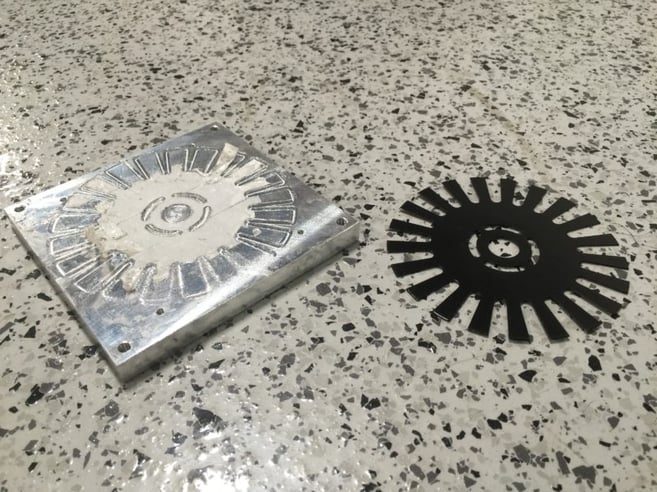 John Saunders at NYC CNC recently had to hold down an encoder wheel he was making for a chemistry lab. The steel work was 0.012" thick, which can create quite a challenge for holding. Saunders took to his office supplies, and used some 3M double-sided tape to keep the part in place. With the help of a pre-cut aluminum fixture and the tape, this steel part was created without a hitch.
We've even used double-sided tape in our showroom. During a local STEM day hosted at Tormach Headquarters, we were planning to engrave and hand out aluminum dog tags to kids attending. The tags ran about 0.045" which is far too thin to hold in a vise, at least efficiently, so we took to creating a large fixture plate and using tape. The fixture plate housed the dog tags nine across and seven deep, providing a much more efficient way to engrave the Tormach logo onto several pieces before the big show. What's the strangest workholding you've seen? Email marketing@tormach.com and let us know!