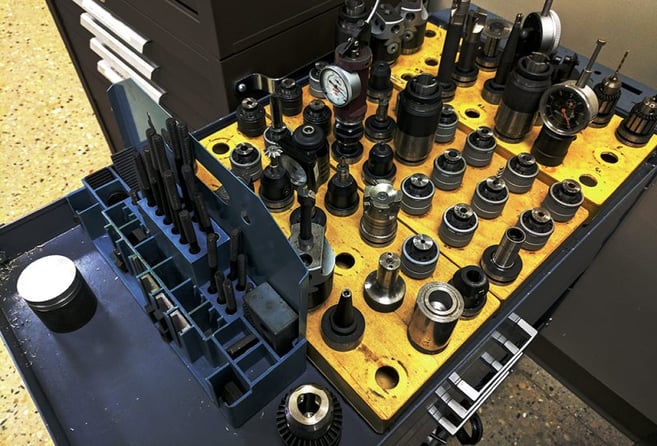 Sometimes centralization is great – I've got all my tools in one gigantic rolling cabinet so I always know where they are. Except when I leave one laying out where I used it last because I got distracted or forgot about it.
There's an alternate theory of organization, one that believes centralization needs to be mobile, and that grouping things by task is a proactive idea. For example, I wrote about Adam Savage's (of the Mythbusters fame) idea that he wanted rolling carts for his tools where every tool is exposed and visible rather than giant tool cabinets where everything is hidden in drawers.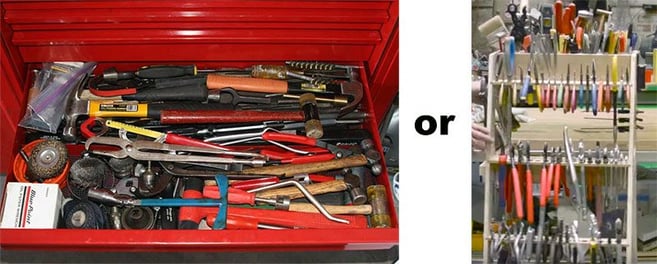 This post is all about purpose-made stations. They gather everything needed to perform some specific task. Often they're on wheels, so they can be taken to where the work is needed and then rolled back out of the way once the job is done. These are some of the most essential workstations for your shop.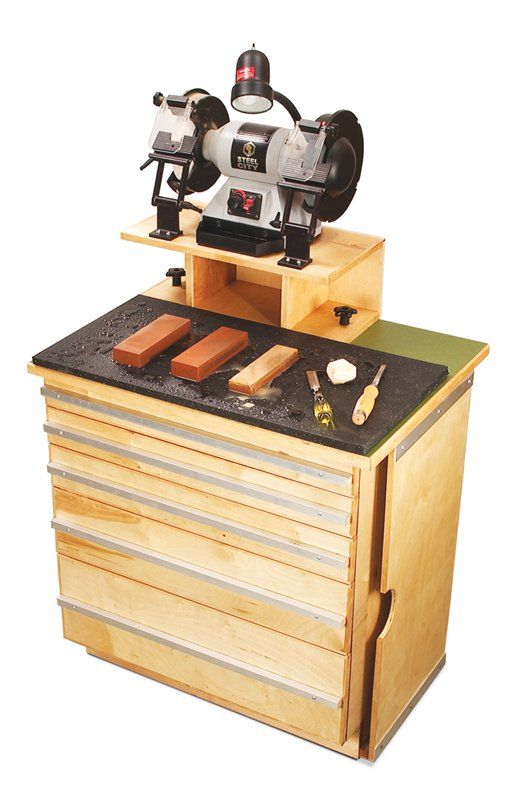 Polishing and sharpening station.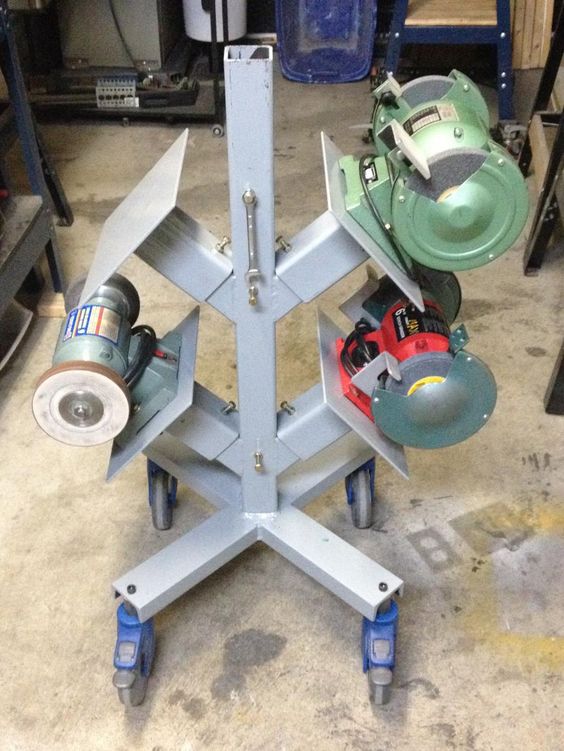 Grinder and buffer station.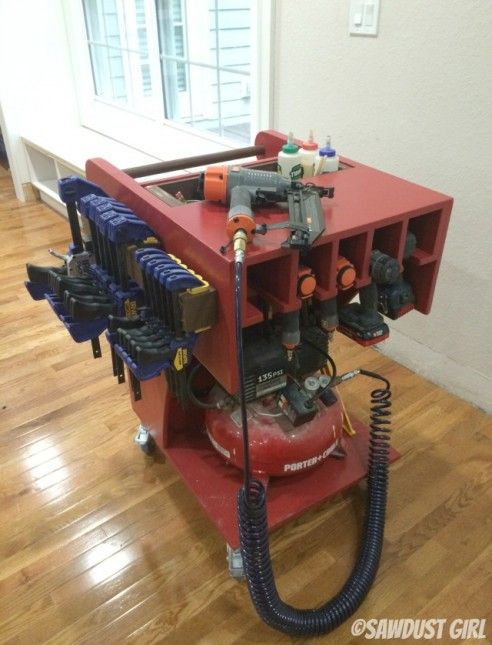 Compressor and air tool station.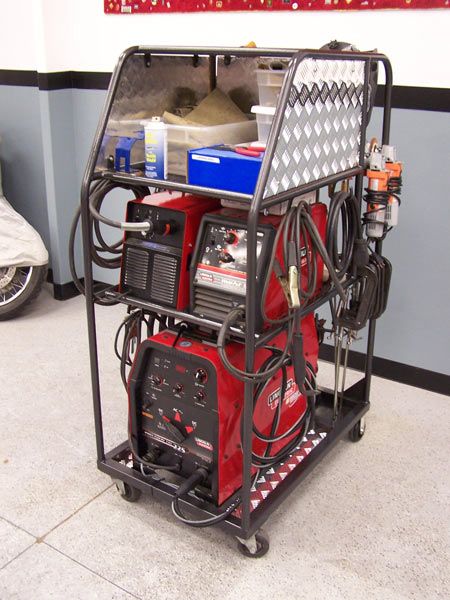 Welding station.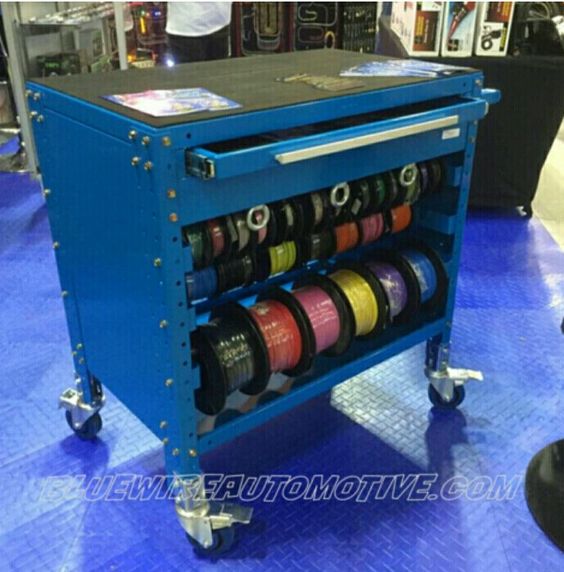 Wiring station. Something like this needs tool storage for wiring and soldering on racks, perhaps along the back. This should also have storage for common electrical connectors and such.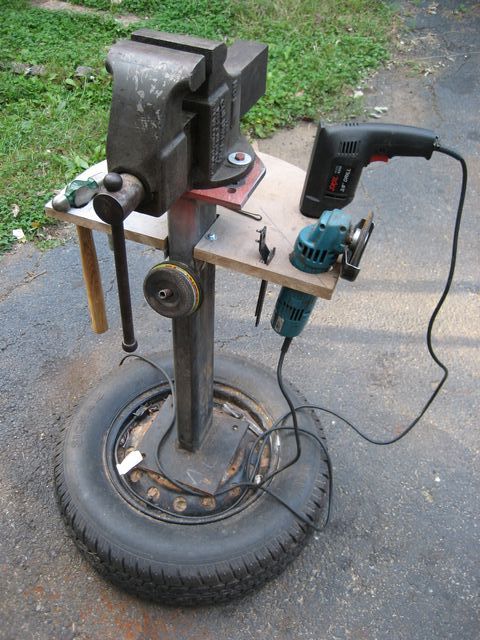 Vise station, for stuff that's handy when I work at the vise.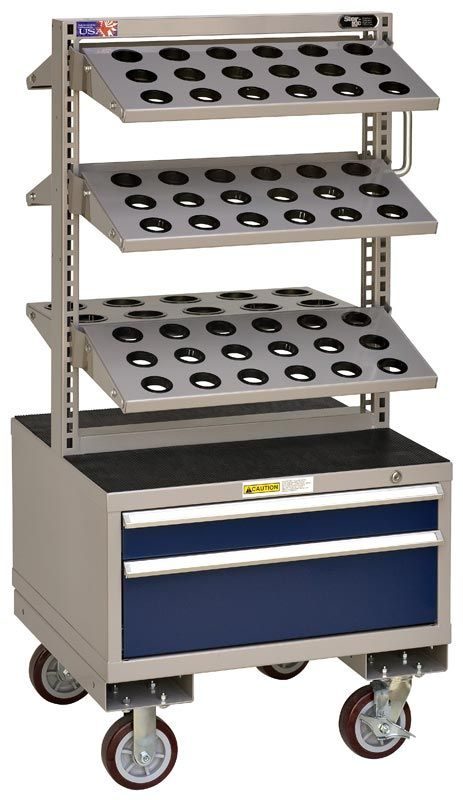 Toolholder station, for everything I need to set up my machine for a job.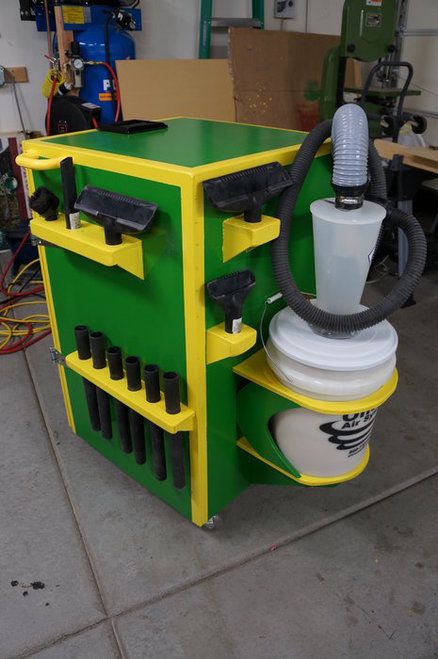 Shopvac station. It's be nice to hide the vac and cyclone inside the cabinet, and put all manner of clean-up gear on the outside racks.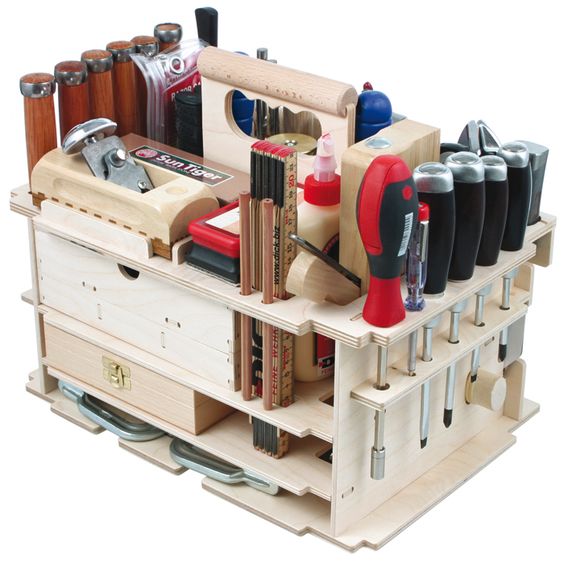 Small part assembly station. Use a Japan Rack to carry related tools to where they're needed.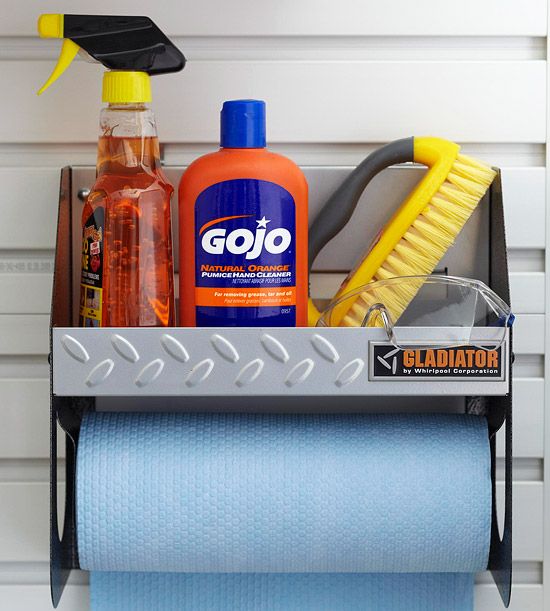 Cleanup station. I'd like to make one of these with a handle on top and feet, so it could be popped off the wall and taken to the site of a mess.
There are many more possibilities for specialized stations:
Portable metrology and inspection station.
Portable electronics bench with test equipment bolted down in racks and soldering and assembly gear
Deburring station
Paint and finishing prep with degreasing, masking, and everything else you need to prep a part for painting or powder coating
You're only limited by your need and imagination.
This post originally appeared on the CNC Cookbook blog.