Ilan Dei owns and operates a full-service design and manufacturing facility that helps emerging companies create a memorable and iconic identity and brand in the heart of Venice, California.
Through a unique combination of branding and fabrication, and with the help of their Tormach PCNC 1100, Ilan Dei Studio creates everything from bespoke retail fixtures to custom furniture to unique brand identities. "Our main goal is to help companies, especially emerging brands, to create memorable experiences for their customers," Dei explains. "Our goal is to make that experience unique to help create loyalty with the brand."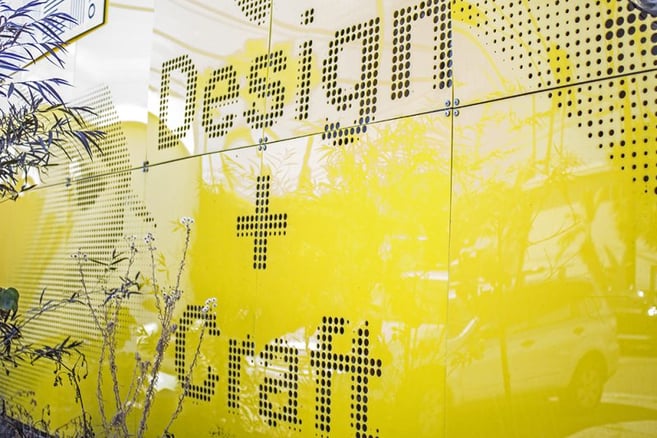 The company starts by helping brands create an identity using messaging, colors, and logo design, which quickly leads to developing more concrete design elements, like architecture, interior design, and producing "unique, not-off-the-shelf elements in their environments." "When we thought about buying the Tormach, we realized that we had several needs that couldn't be fulfilled by just a router," Dei continues. "One of them was to prototype small, complex parts. Another was to effectively create repeatable mechanical parts for some of our production elements."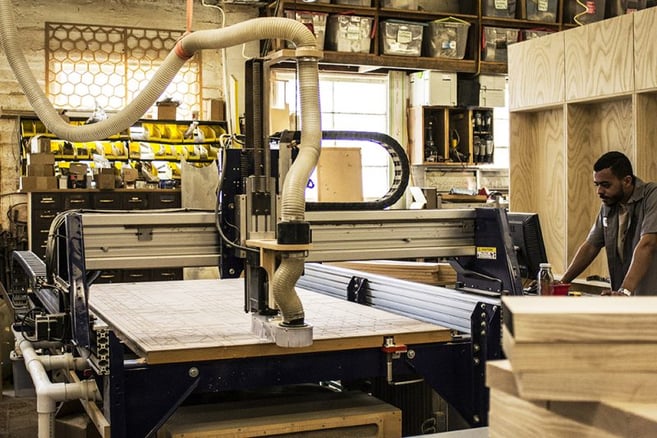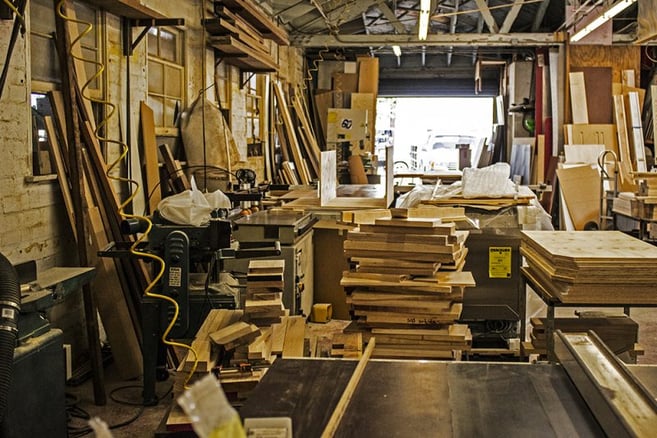 "We use laser cutters and CNC routers, but at a certain point those are only so helpful," says Andrew Raffel, the product development manager at Ilan Dei Studio. "The Tormach brought us to that next level of high precision. With the work that we do here, there's a heavy balance between the digital fabrication world as well as the master craftsman, hands-on world. It's a good balance between that to see how my skills as a digital fabricator with machines like the Tormach can supplement the overarching design that we do inside the studio." The studio's needs are constantly changing, and their tools need to change with them. "Now we're moving into a new frontier of usage with our Tormach, as we are making molds for an injection molding process," Dei says. "Our needs change all the time, so we needed machine that wasn't fragile or overly complicated where we were going to be intimidated from exploration."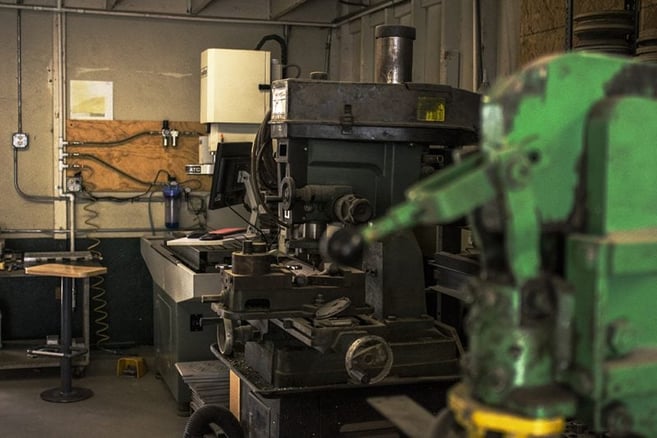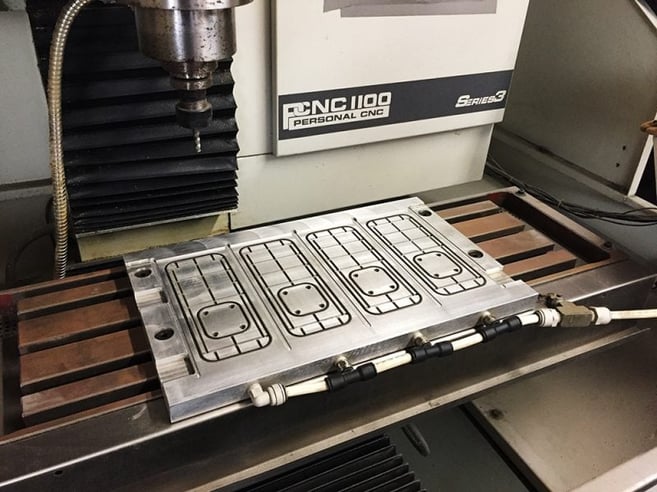 "We've faced a lot of challenges, and the Tormach has helped us overcome them. Tormach really helped us achieve a vision of highly precise, relatively short runs with not a lot of setup. " Dei considers the modularity of his PCNC 1100 to be one of its biggest advantages. Fitting well with the philosophy of his shop, he has added various components to the machine as the needs have arisen. "As we encounter issues, we can add modules that help our operation," Dei explains. "We bought the tool changer, which we didn't have in the beginning, we added the flood system, and now we're going to add a 4th axis. So, we've been able to explore and improve the performance of the machine without fully committing to all of those elements in the beginning. It's matched our learning curve… we didn't need to buy what we didn't need at the time. Modularity is the lifeblood of what we do here."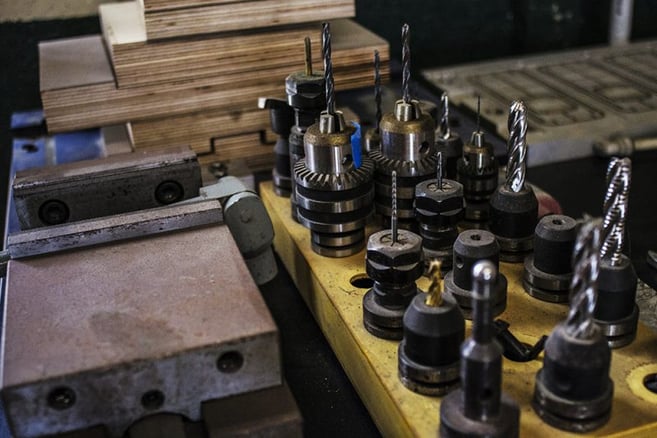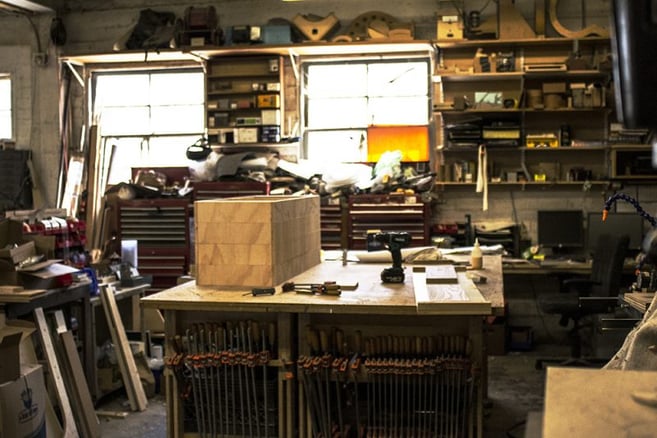 Ilan Dei Studio strives to be on the cutting edge without being on the bleeding edge as they progress toward every new challenge. "I think that the playing field for us to output very good work in a relatively short amount of time and a small amount of capital makes us as competitive as very large manufacturers," Dei says. "That's exciting, and harnessing that technology has definitely challenged us, but also has made us more relevant in the marketplace." You can see the work that Ilan Dei Studio does at www.ilandeistudio.com.