Way back in October of 2010, our NYC CNC YouTube channel was just starting to get some legs in the CNC community when we placed the order for our first Tormach mill. Fast forward ten years, we have watched this community grow – as has SMW and the Tormach product line!
But let's take a look back at when we first purchased our Tormach mill, a Series 2 PCNC 1100.
Our First Tormach
Back in 2010, Tormach's offerings were different. The PCNC 770 and 440 didn't exist yet, nor did any of the other machines, and the flagship 1100 was only on its "Series 2" revision.
Our order for a Series 2 PCNC 1100 rang in at just under $15k. There wasn't a sheet metal enclosure available at that time nor many of the now popular accessories like the power draw bar and ATC. Regardless, we had spent over $10,000 prototyping a product with outside machine shops and thus it was an easy decision to bring that process in house; we knew it would make financial sense and we knew it would help us develop manufacturing processes for the product. We also knew if we failed, we could sell the machine for a minimal loss.
CNC Was Different in 2010
Our machine purchase was exciting, but we also had to learn how to run it! We had had experience with some different software for CAD and CAM, but there was no standardized CAM solution, especially for entrepreneurs and hobby users. The online training and education resources were also often limited – at best.
We bounced around between a number of different CAD and CAM packages, until the Tormach came with SprutCAM, which was a great option for us at the time.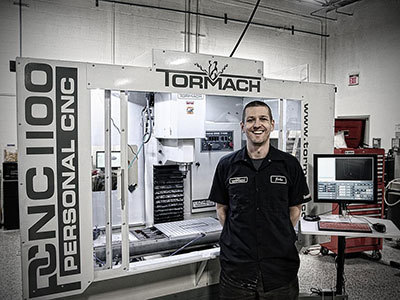 Now with Fusion 360 helping to standardize a CAM platform that you see across makerspaces and schools, as well as hobby and professional users, CAM is a much simpler task than it ever used to be. The breadth of the Fusion 360 community and online resources, including the video tutorials at https://www.nyccnc.com/fusion-360/ mean both beginner and experienced machinists can learn and master the software.
There was no real CNC YouTube community to speak of at that time either. That made things more challenging to learn and communicate what the best options were for tools and cutting strategies. We're proud to be one of the many contributors that have helped change that through our YouTube videos at https://youtube.com/nyccnc and our latest venture for speeds and feeds: ProvenCut
Check out our first chips with our first Tormach mill.
2010 vs 2020 Tormach Purchase
Tormach has made a number of improvements on their mills over the years, and I'm especially fond of how much simpler it is to place a machine on the stand with the newer mills versus the old.
The 1100M machines run on PathPilot, which makes a world of difference. The control system in which Series 2 1100 ran worked fine, but it wasn't designed for the machine. PathPilot improved the motion control and the user interface, which really made us appreciate the capabilities of the Tormach even more. We still find PathPilot to be one of the easiest CNC controllers to use and teach.
Our first ever Tormach purchase cost roughly $15k, and today, you can purchase a similar package for around $17k. Considering inflation – and improved Tormach capabilities – that's a good deal!
Check out what was on our very first Tormach order.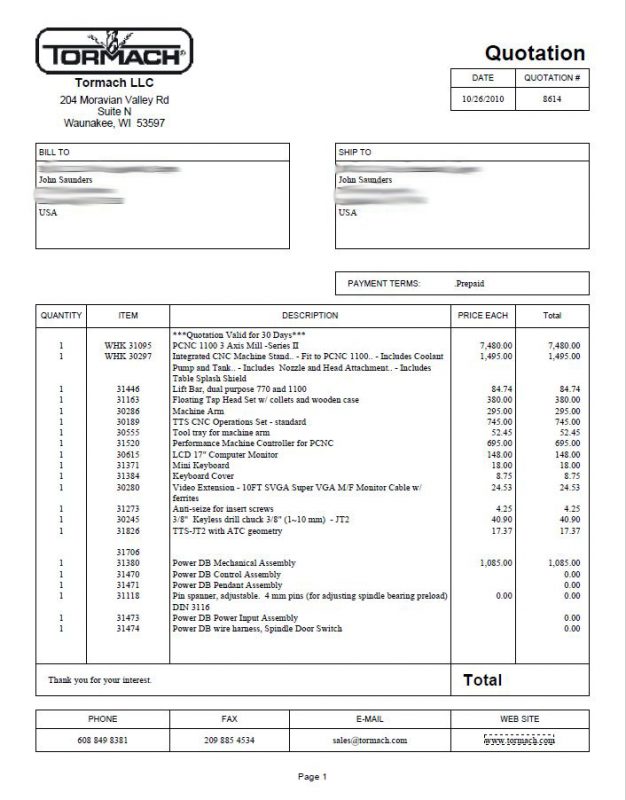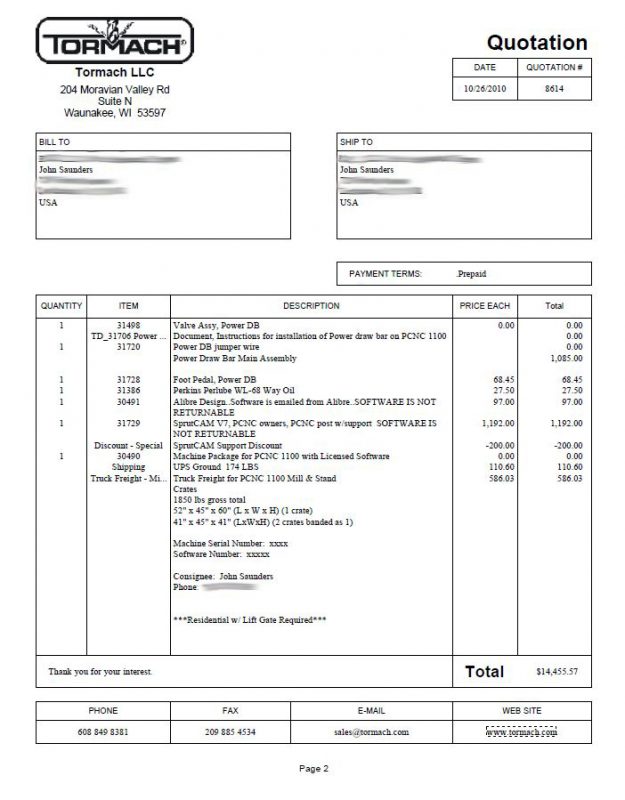 Here's to ten years of Tormach chips!