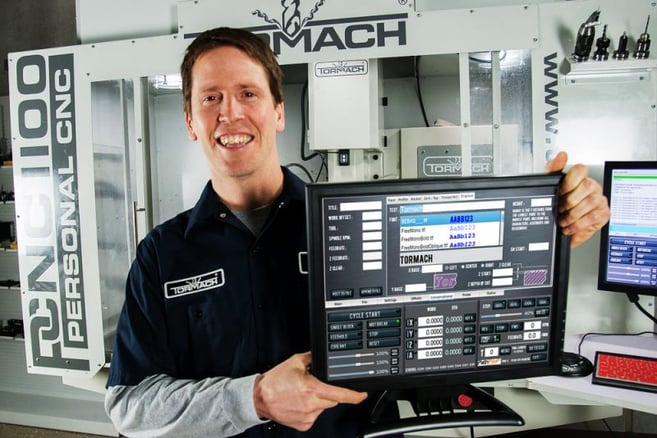 Here at Tormach, we take a lot of pride in our efforts for continuous enhancement of our products. PathPilot, our control system, is no different. Last week we launched the newest version of PathPilot, v 1.9.10, and here are three reasons you should download the update.
USB IO Board
In the Status tab, we've added buttons to control the relay state of the USB IO board. These new buttons provide convenience in testing your USB I/O connections without resorting to using MDI commands to switch outputs on and off.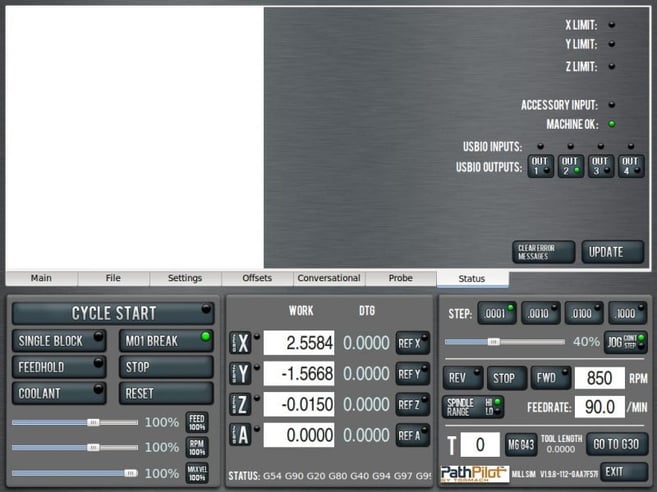 This idea of added automation often comes up when people are looking to integrate a vacuum table, shop-vac dust collector, mist coolant, or anything else that may help their manufacturing processes. Now, not only can you add those automations, but it's easier to integrate them with PathPilot.
Even Better Conversational
In previous updates, we have added a lot of features to PathPilot's conversational functionality. Adding the ability to edit G-code with conversational programming was quite popular – giving users the ability to rearrange and re-post previously generate G-code. In this update, conversational enhancements include tweaks to facing/parting routines and threading routines on the lathe. Conversational drilling or tapping on the mill has improved as well. You can now program up to 100 holes in conversational, more if you're working with the circular feature.
Backing Things Up
PathPilot updates that you previously installed can be reverted to with the click of a button. This reduces your risk of downtime in trying out the newest version and eliminates the need to keep an older version of PathPilot on a USB drive as a backup when you're updating to the newest version.
Bonus: Adding Images to Comment Lines
While this little gem was added in v 1.9.8, it is just too cool to not mention. You can add images to comment lines.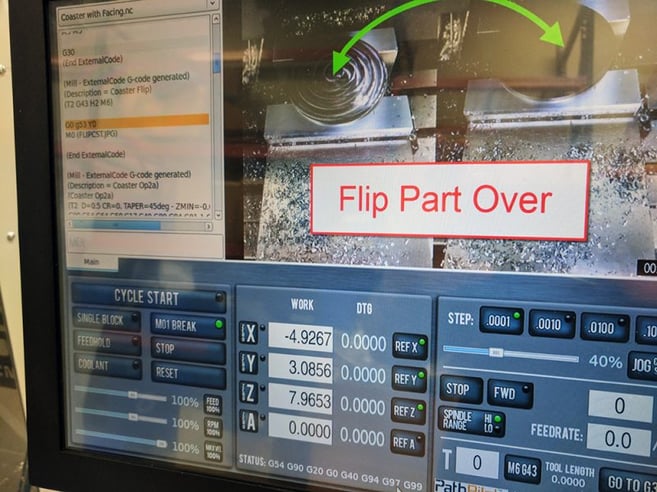 If you tend to forget just how you flipped your part, you're dealing with multiple setup workflows, or there are multiple people that may be running your program, this allows you to give a visual guide to keep things repeatable. Keep up to date on the latest PathPilot releases by subscribing to the updates notifier.