Soft jaws are one of the simplest methods of customized workholding. Basically, you create an inverted version of your part within the jaws of your vise, and clamp things down.
To understand soft jaws, let's first dive into hard jaws. Hard jaws or step jaws are typically made from hardened steels, because they need to last. These jaws aren't usually customized, but rather, are designed with beveled edges or teeth that can bit into a part.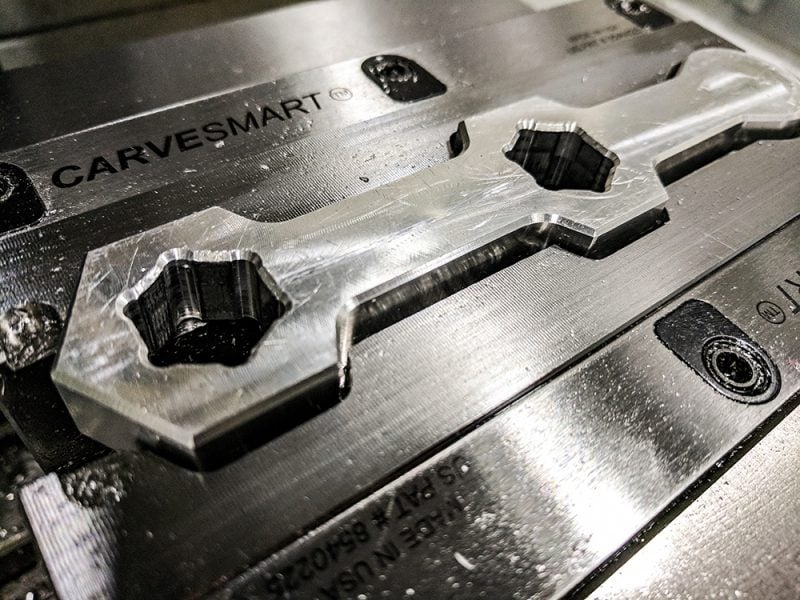 Generally, soft jaws are made out of mild steel, but they can be cut out of even softer materials, like aluminum. The real benefit to using these softer materials is that it makes customization incredibly easy.
Read: Being Smarter About Workholding
When your part is an odd shape, you can create an exact fit with soft jaws. Simply use a CAD and CAM program(s) to create the inverse of your part in the soft jaws. Then, head over to your mill and clamp a block or parallel between the jaws. This gives your new soft jaws a little room to really clamp up on your part. If you were to machine the negative of your part without a parallel or block of some sort – meaning you tightened the jaws flush together – the negative would be exactly the same as your part. Meaning the jaws with hit each other before ever clamping down on your part.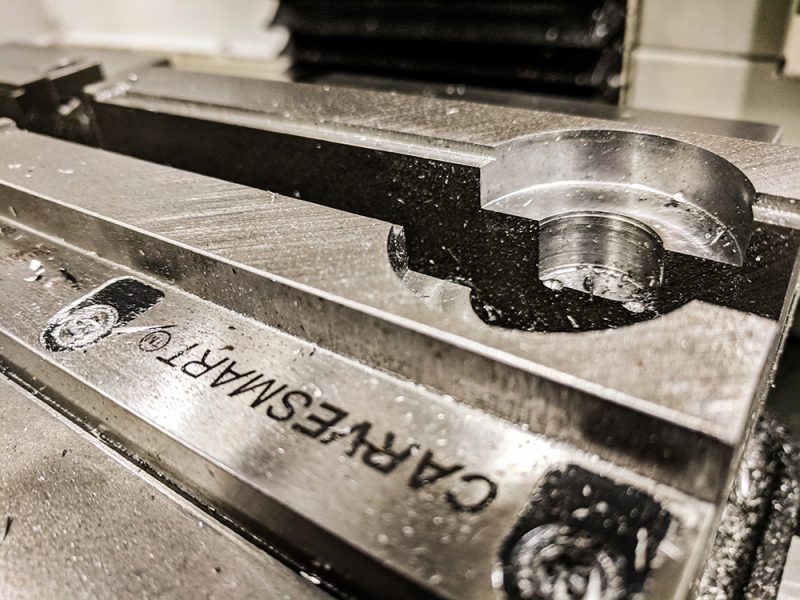 Vise jaw systems, like CarveSmart are a great addition when you're using soft jaws. With the CarveSmart system, you can create various sets of soft jaws that can be stored and swapped out (with precision) as needed, thanks to locating features.