At Saunders Machine Works, we understand the value of a small machine shop. Our machining story started with a CNC mill in a small New York City apartment. With that in mind, we have begun expanding our line of fixture plates with one goal in mind: to provide products that will guide a machinist from their first CNC mill through their first VMC. From the Tormach 440 in a basement shop to the production-capable 1100MX mill, we have been building out our fixture plate line to fit your budget and your needs.
Steel Fixture Plates
Our "flagship" model, these steel fixture plates are the strongest and most durable. They are machined from 4140 steel, precision ground, and hardened to 30 Rockwell C. All holes are bored to .5005 ± .0002" to fit a standard 1/2" dowel pin. Perfect for MX level machines and anyone running production on their Tormach, these plates are designed to stand up to constant use and should see little wear and tear. If you're using your Tormach every day, this is the plate for you.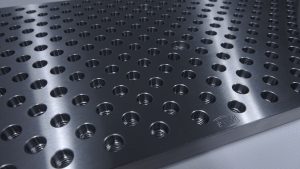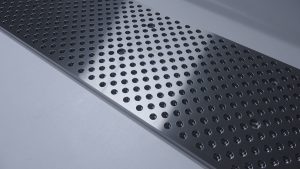 Anodized 7075 Aluminum Fixture Plates
Our most popular plate among Tormach users, this plate offers the best of both worlds. The 7075 aluminum with a black anodized surface has proven to be durable and scratch-resistant while remaining inexpensive and light. These plates provide a great value and help bridge the gap between hobby and prosumer machines.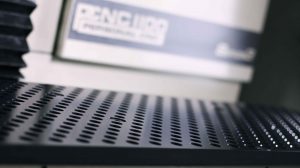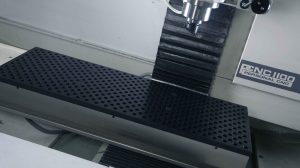 6061 Aluminum Fixture Plates
These plates are designed with one purpose in mind: getting the hobby machinist straight to making parts without breaking the bank. These fixture plates are lightweight and inexpensive but are still bored to the same tight tolerances as the other SMW plates. Due to the bare aluminum composition, these plates are more prone to light scratching and cosmetic defects, and they may see more wear over their lifetime than our other plates. Priced competitively ($299 for a 770, $399 for an 1100), these plates are great for beginners and hobbyists.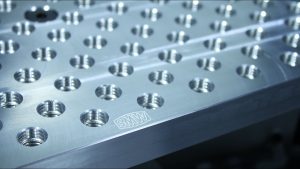 Mod Vise System
All SMW fixture plates are compatible with the popular Mod Vise, one of the most cost-effective, flexible workholding solutions for CNC machining. The Gen2 Mod Vise is now compatible with soft jaws, smooth jaws, and Talon grips. The flexibility of the mod Vise system allows you to hold parts of any size, and the low-profile nature maximizes the Z work envelope.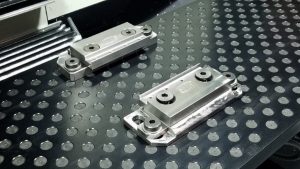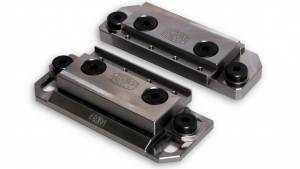 Pierson Pallets
In addition to our fixture plate line, we offer pallet systems for even more diverse fixturing options. New to the SMW lineup is our Pierson PPS compatible pallet – a 6061 aluminum pallet with our standard ½"-13 hole pattern to allow for use with our existing Modular Vise System and general fixturing. Pierson Workholding Mini Pallets now ship as directly compatible with SMW fixture plates; this is an excellent combination for machining and production workflows on Tormach machines!