Mistakes Happen: Turning Student Crashes into Teachable Moments with Your CNC Mill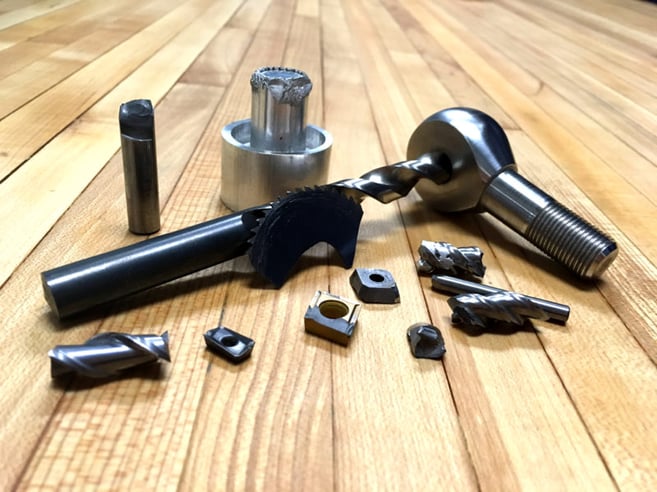 College freshman are immersed in new experiences at the start of the fall semester – their first time away from home, shopping on a budget, and, many times, their first time coming face to face with a CNC machine. We've all seen them. Their hands shake terrified they're going to break something. So – why not let them? Just like other parts of their first-year experience, freshmen are going to learn the limits of CNC machining by going a little too fast, pushing a little too far. In a controlled environment with you watching them crash a CNC machine, this can help them gain that level of confidence they're going to need as they learn the theory of CNC milling and turning. Just like cars, some CNC machines crash better than others, and here's a guide to not busting your budget as students learn to machine, the hard way.
Are you in the UK? Find out more about the machines on offer!
Make Sure It's the Right CNC Machine
The combination of stout cast iron design and small size means its nearly impossible to do serious damage to our Tormach PCNC mills – they just don't have enough power to tear themselves apart. Students can experience a real CNC crash without the spindle ripping off or vices being flung. Less destruction means a lower repair bill, and that makes them great candidates for the controlled crash.
Use Cheap CNC Tools
Even the most controlled CNC crashes result in something breaking. For this exercise, put the Haimers on the top shelf and grab a less expensive tool, like an edge finder (wiggler). These little guys give your students a chance to find the X and Y axes of your workpiece, and, if something goes wrong, you're out less than $10. Try a dial indicator for the Z axis. It's hard for students to over travel and destroy these.
Be Nice
Whether the edge finder tip and spring fly off and are never found again, or if they land just across the enclosure, remind your students that making mistakes is okay and even experts break CNC tools. Reacting to a crash is also a teachable CNC moment, and students will learn to respond with confidence, not terror.