Students have a lot of questions that come up during our monthly CNC Workshop. Recently, a student asked Jason Pulvermacher, a machinist here at Tormach, how to mill a flat knurling pattern, like those found on the pocketknife grips.
His first instinct was to adapt our Superfly Cutter, but to utilize this existing tool for the knurling pattern would have had several drawbacks. First, a new fly bar would have to be created from scratch to get the correct insert angle for this pattern. Also, a wide cutting arc is needed for the knurling pattern, and adding length to the fly bar on the flycutter also adds additional tool length as a result of the angle
.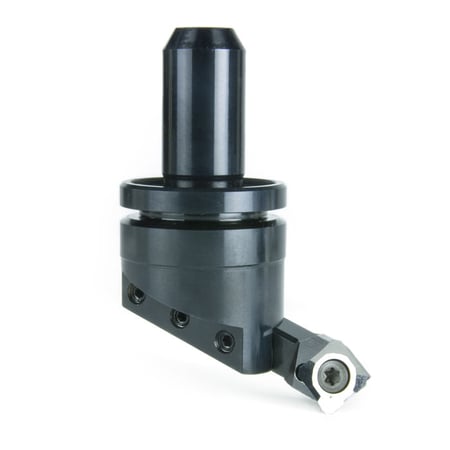 To keep the design simple, Pulvermacher took to our prototyping shop, BadgerWorks, to start working on the best way to create the pattern. After a few conversations with one of our design engineers, Pulvermacher started piecing a tool together – looking to keep the design as simple as possible.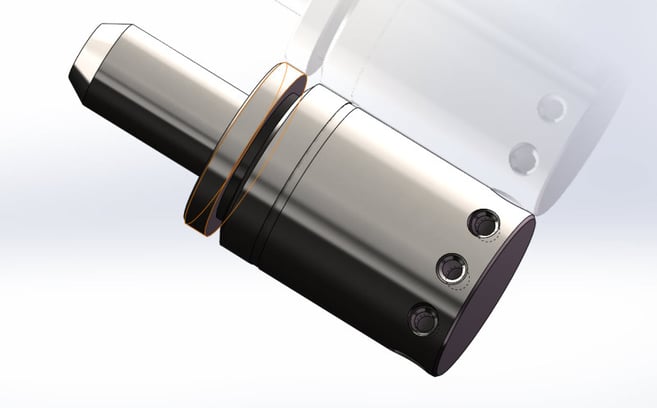 Using a TTS Machinable Blank, he drilled and bored a hole to fit a lathe ID Threading Tool, as well as drilling and tapping three holes on the side for set screws. According to Pulvermacher, a threading insert was the best option for this pattern since it comes to a sharp point, whereas most inserts have a larger radius and wouldn't allow the pattern to stay as clean. What have you made with a TTS Machinable Blank?