When you're making parts, there are a lot of things to keep in mind… tolerances, feeds and speeds, tool wear, workholding… the list goes on and on. Whether you're making your own parts or stuff for a customer or even shipping components off for Xometry, the final finish of your product is important to remember.
Finishing can be anything from anodizing or powder coating to simply polishing or washing your parts. A lot of shops forget this important part of the process or they just outsource it. There are plenty of ways to do these finishing processes yourself, without breaking the bank or killing all of your time.
Take for instance, Evan Stultz's shop, Olympus Machining in Hanover, PA.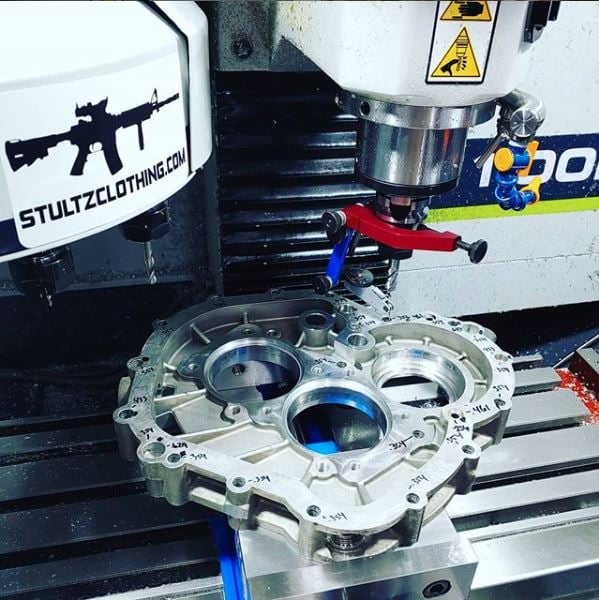 A Small Shop, Broad Capabilities
"My shop started out by making some small parts for an engineering firm in Baltimore, MD. Then, we began to expand in the aftermarket automotive industry creating billet aluminum engine mount conversion kits for Porsches," Stultz explains. "I also wanted to create some of my own in-house products. Items that had no constraints on creativity or pricing, so I created my Cigar(ette) ashtrays."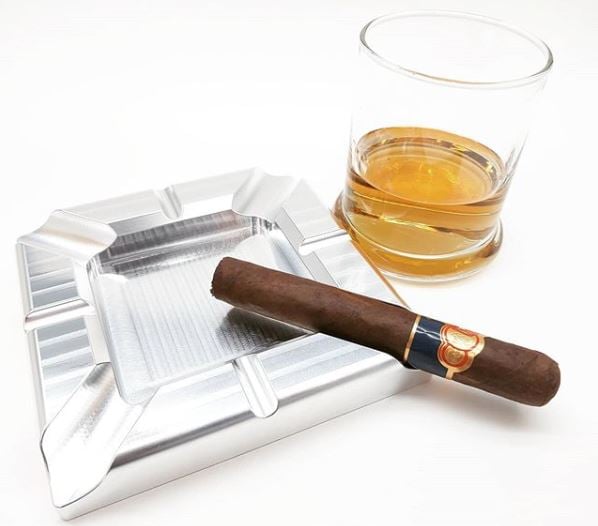 Stultz makes a variety of different parts for varying types of customers. His most recent business venture is becoming a partner in the Xometry network. "This allows the shop to take on a wide variety of work as often or little as we see fit."
Being a small shop, Stultz has always looked for ways to make Olympus Machining stand out against the competition out there. With only a few machines - a Dayton saw, a drill press, and the Tormach 1100MX mill - he needed to keep things inexpensive and efficient as well.
A Simple Yet Effective Finishing Process
Olympus Machining has an active Instagram account (@olympusmachining), but Stultz got a lot of attention when he showed this clip of a part being lifted out of a bath.
It's a simple cleaning solution, but it's what gives Olympus Machining parts that extra flair. "The cleaning solution I use is a very simple mixture of water and soap."
While the solution isn't complicated, Stultz took to making his own system for the bath itself. "The bubbling effect is created by aquarium bubblers that help keep the water constantly moving. This stops the water from getting stagnant and lessens the chance of a film to form on the surface from any residual coolant left in the tank. The solution is also heated at a constant temperature to help break down the oils and grease left behind on the parts. I like using this cleaning method because I have found it to be the most effective way of keeping the parts clean throughout the machining process. Then, when I give the parts a final hand wash in the sink with hot water and soap it creates a beautiful finished product."
Stultz created this process because he needed a "cheap and efficient" way to clean parts while other things were happening in his shop - even small shops use automation. "A standard cleaning tank that is much smaller than the one I've created would have been roughly five times more expensive," he explains. "As a small shop that was not a purchase I was willing to make, and as the saying goes, necessity is the mother of all invention. I also knew that since I was a new shop, I needed to make sure that my parts stood out against the competition any way they could."
The parts that Olympus Machining creates are cleaned in this way throughout the cutting process "to ensure they are free of any contaminants or chips before their next operation."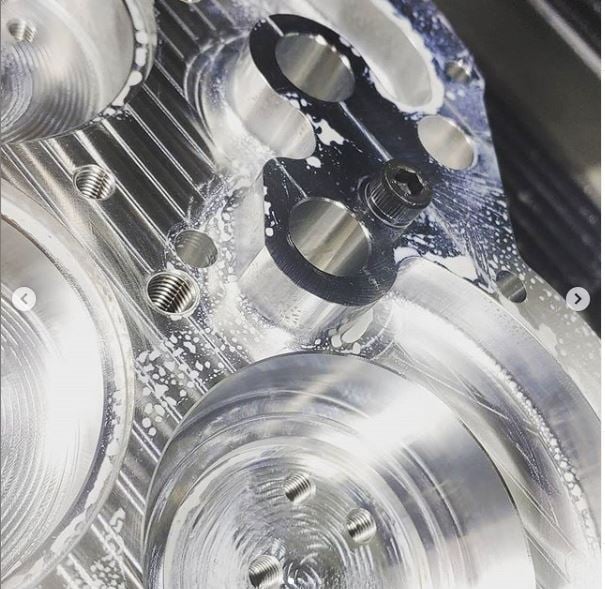 Stultz continues, "Once the machining process is complete each part gets visually and physically inspected. I go through an extensive process to ensure each part is free of any burrs or chips. Once the inspection is complete the parts move on to their final cleaning. Each part is hand washed with hot water and dish soap to remove any remaining coolant or oil that could create a film on the parts. I also wear gloves when handling the parts after their final cleaning so that no contaminants from my hands get on the clean parts. They are blown off with compressed air immediately following washing to avoid any streaking from occurring. Finally, the parts are put directly into their shipping containers and are ready to be sent out to the client."
Currently, Olympus Machining is doing an array of work for different clients, but Stultz is keeping his cigar(ette) ashtray business running steadily on Etsy. Soon, he'll also be releasing a smaller version of hanging billet wine racks that was manufactured for a local liquor store.
Be sure to check out Olympus Machining's Etsy shop and follow them on Instagram.