Right before FABTECH 2019, in late November, we announced a brand new machine tool that is a bit different from the rest of our products. The Tormach 24R CNC router.
Tormach started with the first PCNC 1100, as an effort to bring real metal cutting and manufacturing to folks in an approachable format. That is exactly where the 24R CNC router fits into the equation.
24R CNC Router Specs
The 24R boasts a solid design, with an aluminum gantry system, and a 2 HP, 24,000 RPM, liquid-cooled spindle. The machine itself only requires 115 Vac for power, and a vacuum workholding option that requires 220-240 Vac. But, everything runs on single-phase power, just like all of our equipment.
And yes, it can cut aluminum.
This router is designed to fit in just about any shop, with a footprint of 72 in. x 39 in., and the table is 2 ft x 4 ft (technically, 26.5 in. x 65 in., more on that later), with a gantry clearance of 6 in.
Just like all of our machines, this guy can be delivered via a liftgate truck, so it can make its way into your woodworking shop, FIRST Robotics build site, or garage.
Of course, this fine machine runs on our easy-to-use PathPilot Control System, and pairs well with Aspire software, which is a staple in the CNC router market.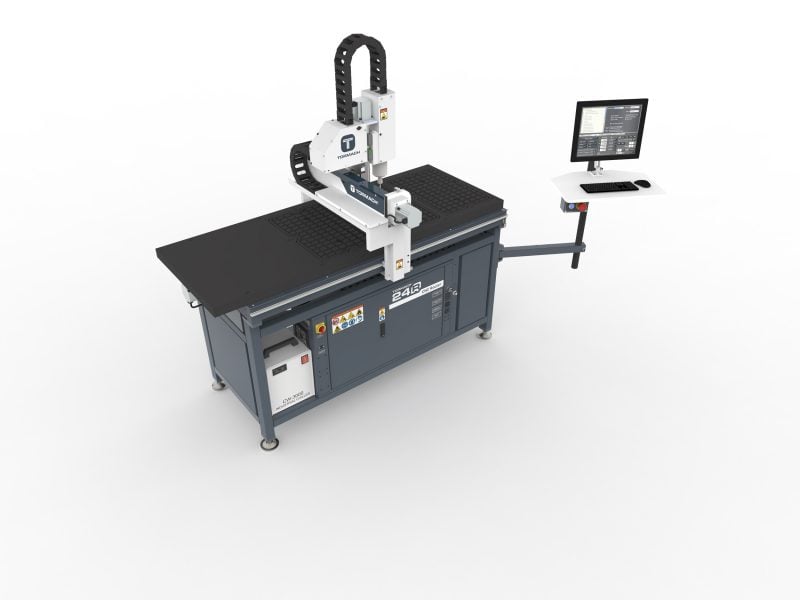 Why 2 ft x 4 ft?
You might ask yourself, "If you're making a router, why go 2 ft x 4 ft? Why not 4 ft x 4 ft?" After all, the advantage of using a gantry is that you can work with a larger envelope.
The 2 ft x 4 ft size provides a couple of advantages. As mentioned above, we wanted to make sure that this machine fit into the Tormach philosophy of being accessible - whether you're working in a major shop or your basement. The 2 ft x 4 ft format allows us to deliver a solid machine on a welded stand, with a cast iron base, via our standard delivery method… a lift-gate truck.
What's arguably more beneficial is that 2 ft x 4 ft is a standard material size. That means that, if you want, you can run to your local hardware store to get stuff to cut!
While we use the measurements 2 ft x 4 ft, the travels of the X- and Y-axes of the machine are actually 24.75 in. x 55.75 in. That means that you can truly work on a 2 ft x 4 ft (24 in. x 48 in.) piece of material.
Also, that extra travel in the Y-axis gives you the ability to do end-of-table machining. This means that you can essentially machine the ends of your stock, allowing you to make things like finger and dovetail joints.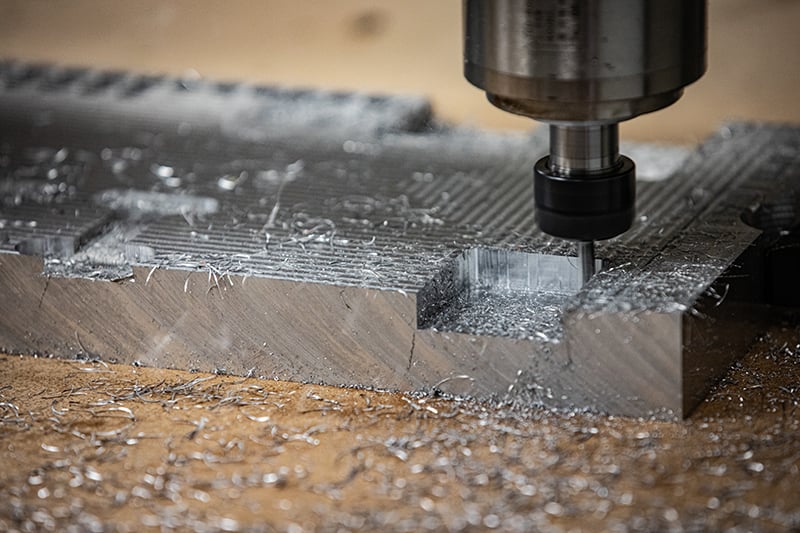 Better Than the Bargain Routers
While there are a myriad of budget CNC routers out there in the world, the 24R is an attempt to meet that middle ground (as Tormach always has) where value and capability converge.
The 24R arrives ready for vacuum workholding. While you can still use the traditional toe clamps and spoilboard fixturing, having vacuum fixturing options brings more versatility to the 24R.
Also, the 24R utilizes ballscrews and fully supported linear rails for motion, which is more accurate and reliable than common motion systems used in this size router.
PathPilot Changes How You Use CNC Routers
If you're a Tormach customer already, you're familiar with our in-house developed control system, PathPilot.
If you're not familiar with PathPilot, it's worth checking out. Not only does it provide a 3D toolpath display for your CNC work, but it is intuitive and approachable. Plus, we have the PathPilot HUB, where you can get a feel for the interface and even test out parts before you're ever even at the machine.
This is where PathPilot makes using a CNC router easier than ever.
If you've used a CNC router before, you know that things can be a bit wonky with traditional control software interfaces. Especially if you want to set up several different parts in the same work envelope.
It's hard to know where your part is, where the cutter is headed, and how the digital world connects to the physical world.
With PathPilot's 3D tool path display, you can essentially draw a zone around your part. Verifying that you'll not only be able to cut everything that is in your model, but also where you can add more parts to your process. Using the visual interface, you can see exactly where your part is and where the cutter will go … and even trace around the part.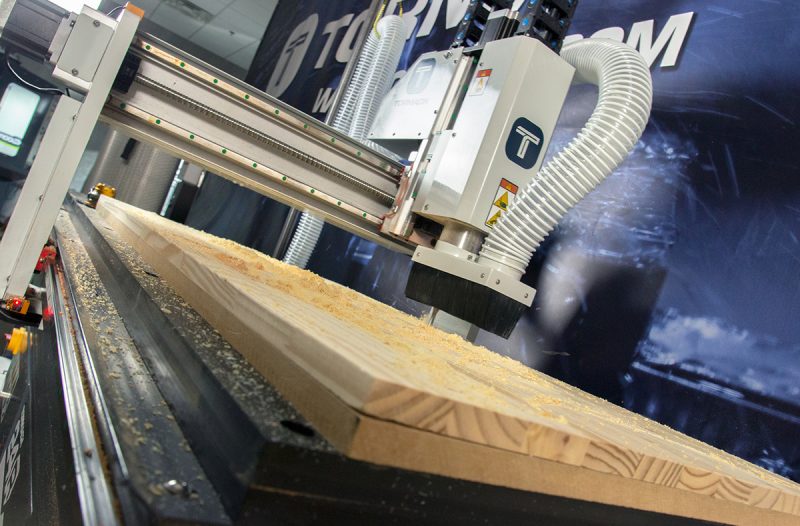 Who Would Use the 24R?
The world of CNC routers is vast. With machines designed for general use or specialized for specific processes with varying degrees of size, capability, and speed.
Like all of Tormach's machines, the 24R has a unique place in this space. With its price and accessories, this CNC router fits into some of the usual places that Tormach mills and lathes have found homes, like prototype shops and musical instrument makers… in fact, you could route out a full-size guitar on this thing!
But sign, furniture, and cabinet makers could also benefit from the 2 ft x 4 ft travel. After all, many signs fit right into that footprint.
The smaller footprint also allows the machine to fit into smaller areas than a 4 ft x 8 ft machine, and not all jobs require a 4 ft x 8 ft work envelope. This makes the 24R a great support machine. Allowing smaller jobs to be run on the 24R, without having to stop production on your bigger machines.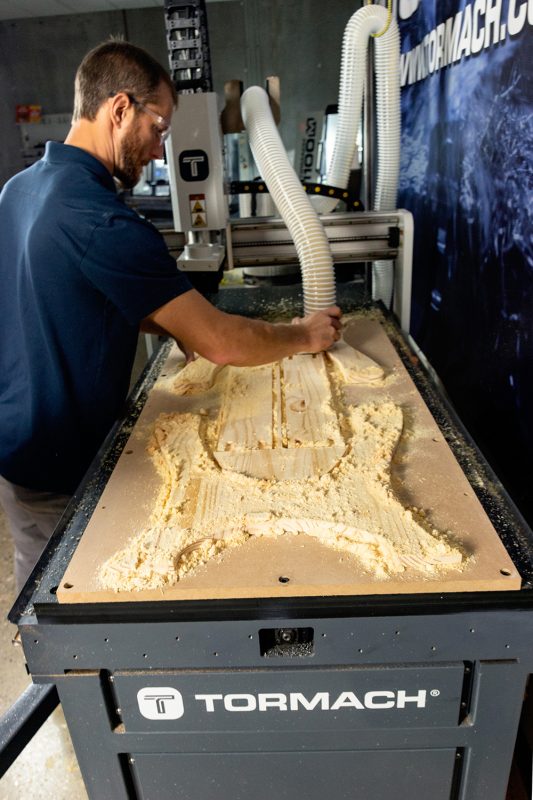 Another big thing to remember with the 24R is that it isn't just a woodworking tool… it can cut sheet aluminum as well. That means you can make, well, aluminum signs, but also, anything else you can imagine in aluminum. Plate stock parts that won't fit into a smaller mill work envelope will fit well, and you can even do 3D profiling - just a little slower than you would in a mill, since the gantry system doesn't have the same rigidity as an 1100M.
The 24R fits well as a machine tool for classrooms and learning environments. The materials traditionally used (wood) on a CNC router are more forgiving than the materials traditionally used on a mill. This makes the whole process of understanding feeds and speeds, among other nuances of CNC, easier and less intimidating.
PathPilot HUB makes the learning process easier too. An instructor can teach an entire classroom full of students how to use the machine in a safe and controlled environment. With PathPilot HUB, each student can login to their own simulated machine, and follow along with the instructor's lesson.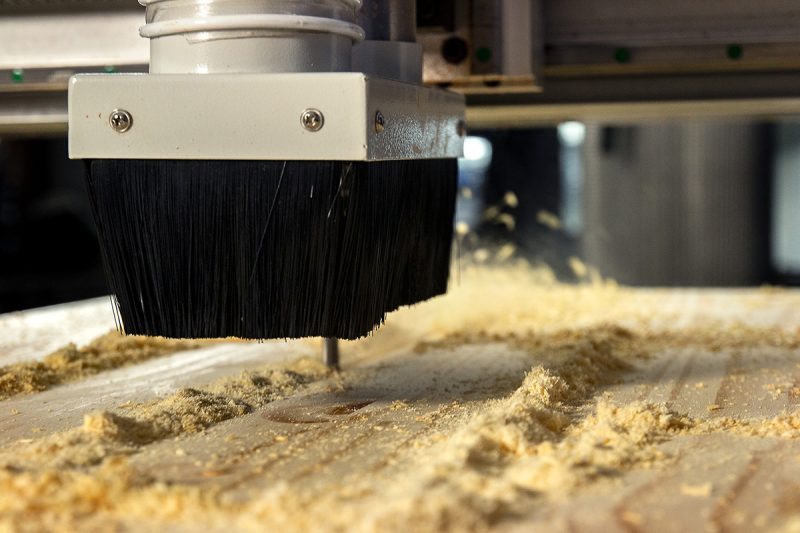 Simplicity and Versatility in a Machine Tool
We've long been big advocates of using the right tool for the right job here at Tormach. With the addition of the 24R CNC router to our offering, we're excited to bring new capabilities to our array of PathPilot-controlled machine tools.
Our company philosophy is all about helping people make stuff, and expanding our offerings into the world of CNC routers is intended to help more people make more cool stuff.