About two months ago, we spent some time at the filming of BattleBots, and our experienced team helped builders get their robots fixed after some brutal fights. While we were there, a few folks noticed that the 1100 on site looked different than a Series 3 PCNC 1100.
Today we're excited to announce the next generation of our flagship machines! The M series represents a ground up rethinking of all the aspects of our best-selling 1100 and 770 mills, incorporating years' worth of upgrades, optimization, and customer feedback. The 770M and 1100M have redesigned enclosures and stands to help with chip evacuation, more powerful spindle drives (1.5 HP and 2 HP, respectively), plug-and-play accessories, and the 1100M also has increased Y-travel and a faster spindle (7500 RPM) to improve cutting performance in light materials like aluminum or when using adaptive, HSM-style toolpaths.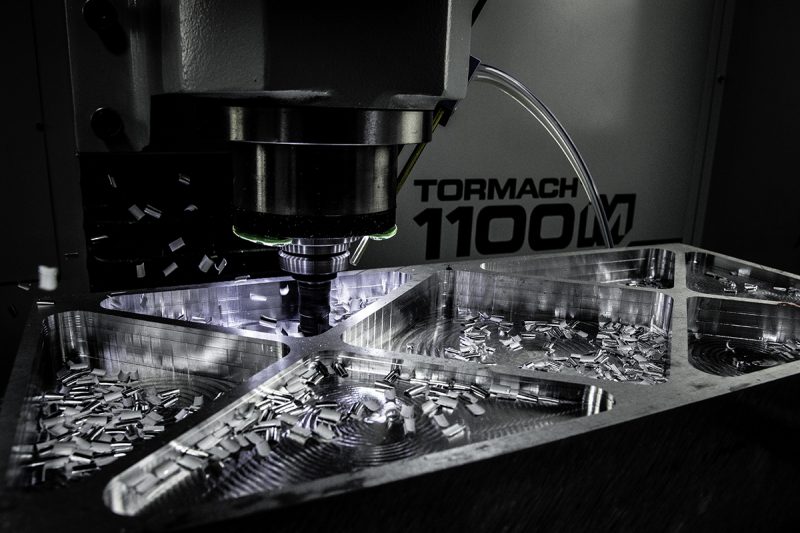 Leaving behind the numbered series for our product names allows us to develop in iterations and provide you with the latest machine technology without the overhead of launching an entire new machine series. That means that we'll be improving our machines more often and updating will be much simpler.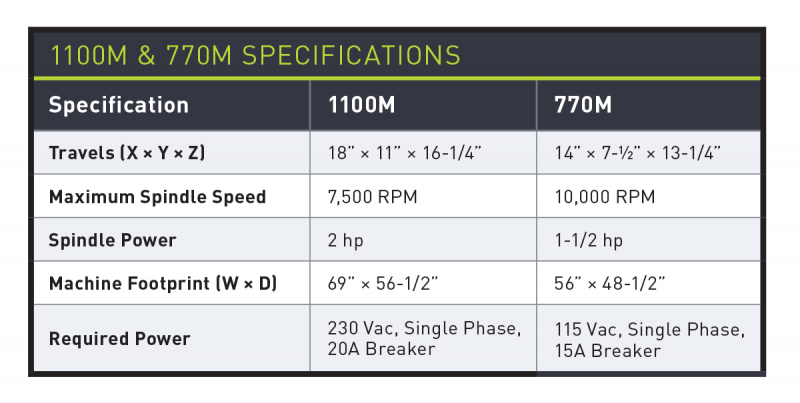 Now, that's a lot to take in, but there's more.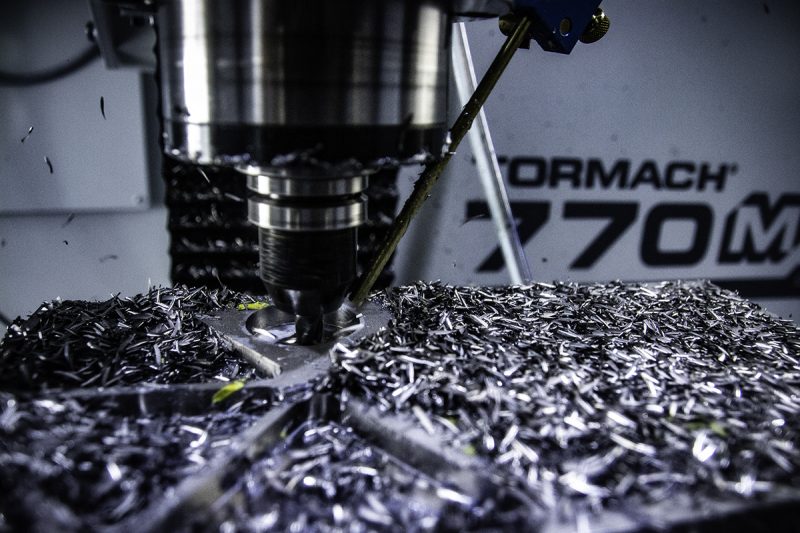 These new machines also usher in our new, simplified shipping program. Starting June 20, any order over $50 will have FREE shipping in the contiguous U.S.*, including freight! Let that soak in, because wait ... there's still more …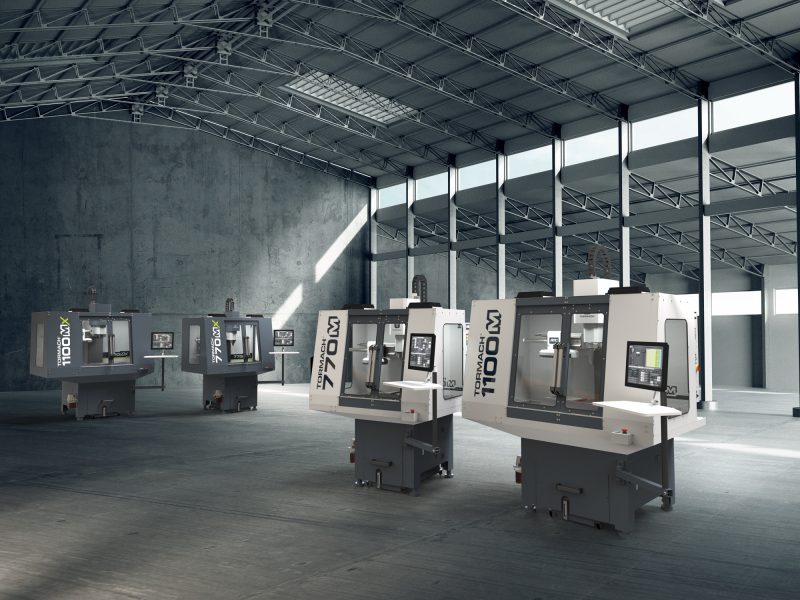 These next gen machines have been in development for over two years. The new design has been rigorously tested during this timeframe, both in and out of house. The 770M and 1100M will be available for purchase on Wednesday, June 20. We've always sold our machines a la carte so that you don't have to buy anything that you don't need. [youtube]RWJ_WnPf3E8[/youtube] [youtube]9Gzp2WjdWFQ[/youtube] With these new mills, you'll be able to start cutting parts on the 770M for around $16,700 and $18,900 on the 1100M, with setups that include a power drawbar, stand, enclosure, basic tooling, and coolant. In addition to the M series, this winter we'll be releasing the 770MX and 1100MX! The Tormach community spoke, and we listened: the MX series of machines will add an encoder to the spindle for rigid tapping, a BT-30 spindle, and servos for the X, Y, and Z axes. And the best part is that the M machines will be easily upgradeable to MX! With the major design changes moving to M and MX, we aren't able to provide a direct upgrade path from Series 3, but there will be a servo upgrade for Series 3 machines available, if you're looking to add some next-generation oomph to your older machine. [youtube]tR2H_C7evJE[/youtube] There are more exciting projects in the Tormach product pipeline, so be sure to subscribe to our newsletter and stay up-to-date with everything we're working on! *Free Shipping Program Details:
FREE Shipping is good towards all pre-tax orders of $99.00 (USD) and greater.
FREE Shipping offer applies to orders with Standard shipping only. Expedited and International shipping rates still apply.
Shipping and handling fees are waived (aka FREE) on orders over $99 in the contiguous 48 United States. Hawaii, Alaska, Puerto Rico, US Territories, International, and Canadian orders are excluded. Standard shipping costs to these locations may differ and are calculated during check out.
FREE Shipping methods:

Orders under 70lbs will be sent via FedEx SmartPost®. Initial shipments are transported by FedEx/UPS and delivered to a local USPS sorting facility for final delivery to the customer. All orders will be delivered via ground transportation within 7-10 business days after all your items are available to ship.
Free Specialty Freight - Standard LTL carriers will be used for truck-related shipments and orders over 70lbs.

Customers are responsible for all non-standard shipping charges such as special handling surcharges and oversize fees (where indicated), Truck Freight fees, expedited shipping, etc.
Offer is not retroactive for existing quotes or orders placed prior to this change.
If items in your purchase are on backorder, the order will be held until all items are available for shipment. If you want to get your items sooner (and not wait for backordered merchandise), you may do so for an additional cost.
International customers may opt to send shipments to a US address (like a freight forwarder/shipping agent) using our FREE shipping program and then plan for transit to the final destination from there.
To provide FREE Shipping in the contiguous U.S., all items that ship freight (on pallets) must ship together. If you add items to your cart that normally ship freight (such as machines, stands, enclosures, rotary tables, and ATCs), and any one of those items is on backorder, we hold the rest of your order until those freight items are back in stock. If you want to ship part of your order, you can do that for an additional cost. Please email us at orders@tormach.com and we'll provide a quote for the shipping cost.