Special Discount - Save $600 on First Class, Scheduled Nov. 8-10 Tormach has always prided itself on providing approachable and affordable machines to anyone who has the desire to make things, or operate a small shop. Education is a key part of this accessibility mission, and for more than a decade, we've helped customers of all backgrounds learn the fundamentals of milling in our popular CNC Fundamentals Workshop. So, why not lathes? That's what our customers have been asking us, and we've developed the Lathe Fundamentals Workshop to help you realize the potential of your 15L Slant-PRO and to work through any of the learning curves lathes can present, such as tooling, and workholding. The workshop series will launch in November, and all courses will include:
Practical, hands-on experience with 15L Slant-PRO operations
Ability to take a design from conception to production
Basics of conversational programming in PathPilot, our control software
Opportunities to apply various workholding and toolholding methods
Learn by doing in this hands-on workshop, which is centered on all of our students designing and turning Tor's Hammer on our lathes.

Class size is limited to 10 participants, meaning you get plenty of productive one-on-one time with instructors, and informal question and answer time.
Meet your instructors: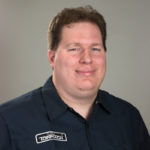 Joe Gray combines his technical skillset as a machinist and CNC programmer to educating the next generation of market experts and shares this passion at Tormach as a technical support specialist to help find effective solutions to customer challenges. He has previously taught machining at University of Wisconsin-Platteville.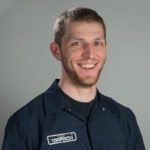 Jason Pulvermacher brings a variety of perspectives to CNC lathe manufacturing after specializing in complex, 5-axis parts working as a machinist; large format manufacturing in robotics integration; design and fabrication of race cars; and both CAD/CAM training and technical support.