Last year's pandemic brought about a number of challenges for everybody. This year's post-COVID hangover has added an extra wrinkle for businesses to navigate as the world begins to open back up. We are happy to say that everybody within our organization weathered the COVID storm unscathed, but the ripple effects from the world shutting down are beginning to emerge.
As many of you have probably seen in other industries, supply chain and manufacturing disruptions are making it harder, and sometimes more expensive, to get the products we want or need at the prices to which we have become accustomed.
On top of that, there has been an unprecedented demand for goods ranging from lumber and chlorine to cars and machine tools. The combination of these challenges has culminated in what our Supply Chain Manager, Jonathan Beglinger, calls "the perfect supply chain storm."
Many customers have noticed that there are a number of accessories and machines that are out of stock on our website. This is in direct correlation with the supply chain storm that we, and the rest of the world, are currently experiencing.
Jonathan provided the image below to illustrate the challenges of our current state. Those container ships are all waiting to be docked at the port, but they are stuck in line until the port - which has been understaffed and overworked with the pandemic - is able to catch up and unload them.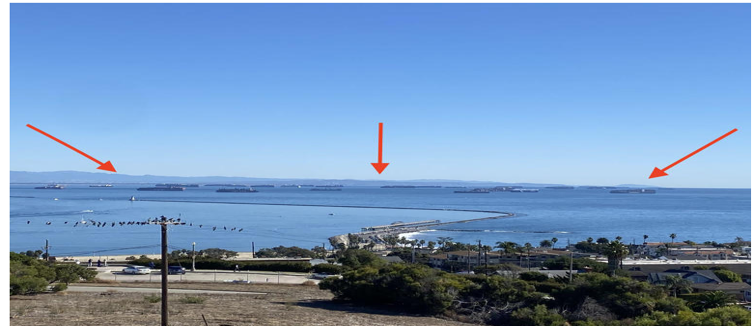 Container ships waiting to dock in February 2021
Additionally, there is now a shortage of ships and transport containers, which is further hampering Tormach's ability , as well as many other companies, to get completed goods to the U.S. to sell.
Unfortunately, this means that many of our products have longer lead or backorder times than we have previously had. As a company, Tormach has always made an effort to be transparent with our customers and we want you to know that we are working to get all of our products in stock with consistency.
If you are looking to purchase one of our out-of-stock machine tools, there is now a new option to hold your place in line for an incoming machine. A $1000 deposit will guarantee your place in line for the next available shipment(s) of a specific machine. When we have machine inventory available and it's your turn, you'll be contacted to pay the remainder of the order balance, and it will be shipped to you. If you don't pay the balance within one week of being contacted, your $1000 will be refunded and you will forfeit your place in line.
There is an array of bottlenecks as the world begins to start working again, but we're excited to continue to help people make things and look forward to business fully returning to normal soon.