When you go to a concert or attend a major event, the fanfare and spectacle of the event are what captures your attention, but there is an array of event production going on in the background to make everything happen.
Steven Anschutz at Entertainment Fabrication uses his PCNC 1100 to excel in the niche industry of event and staging production by creating various specialized parts to make industry-standard components work with each other, as well as not-so-standard components.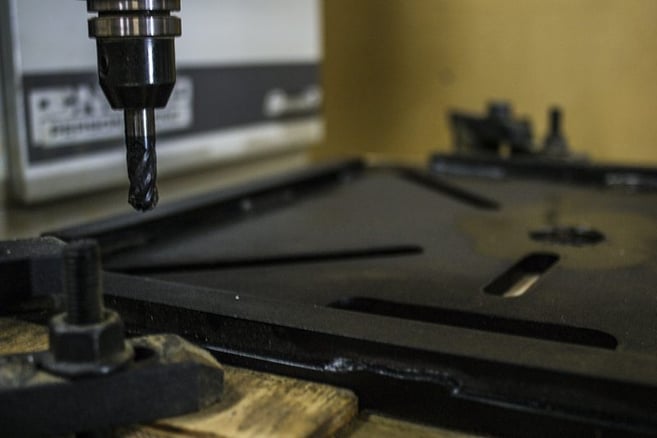 "We manufacture an array of brackets and adapters for the entertainment industry," explains Anschutz. "We work with companies that provide staging, lighting, and trussing to make parts that will interface between those components in a different way than they've been able to in the past."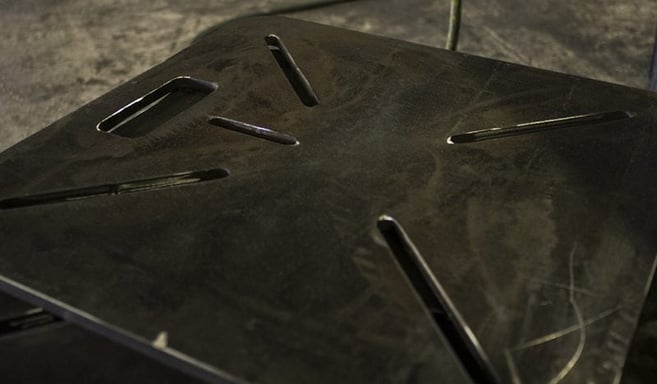 The parts and components are quite simple, but sometimes the simplest elements can be the most complex. "A lot of the products that we manufacture have four to sixteen holes drilled in them, so that they can be bolted to various items." This is an attempt to make these fixtures more universal and adaptable to varying setups.
"We've also started working with a lot of local designers when they come up with creative concepts for theater productions or concerts, and we'll help create all the staging and infrastructure that goes into those productions," Anschutz explains.
He took the lead on designing these brackets and adapters after helping to launch the company in early 2013. "I had some experience in CAD that really came into play so that we could start creating drawings," Anschutz says. "When we finally decided we needed to jump into the world of 3D CNC machining, the simplicity that Tormach has put into PathPilot and not having to go to an outboard CAM software was really an attractive feature for me."
Read: Tech and Spectacle Intersect at Two Bit Circus
"As you can imagine, trying to drill a lot of holes exactly where they're supposed to be manually can be very time consuming," he explains. "When we graduated to our Tormach PCNC 1100, it allowed us to dramatically cut down on lead time. Instead of looser tolerances and spending an hour just trying to drill out a plate, we can now just clamp it on the Tormach, generate the hole pattern within PathPilot, and then have a part out in fifteen minutes."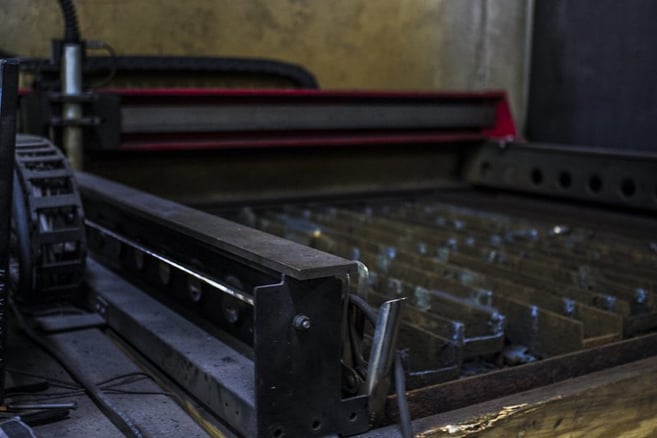 Entertainment Fabrication also heavily utilizes a plasma cutter to create the main plate for most of their products. "About half of the products we make start on [the plasma cutter]." But sometimes they need more refined holes or threading. "That's where we're able to come over to our Tormach and refine a hole or drill out features that are too small to cut with a plasma."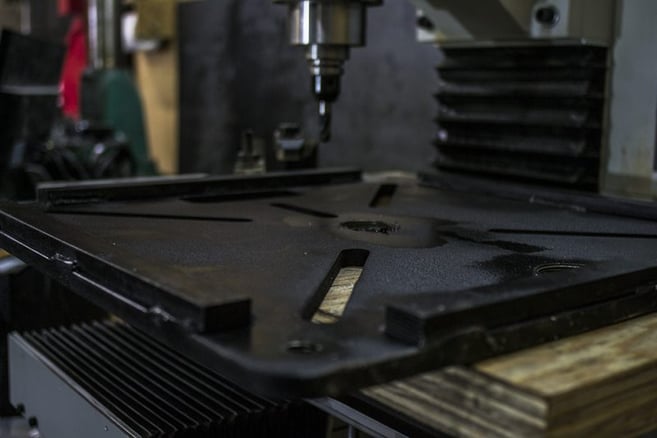 As live events continue to grow in popularity, they will continue to grow in complexity and need more efficiency. That's where Entertainment Fabrication steps in and helps to simplify the various elements of production. So, the next time you're at a concert or watching a live performance, remember that there may be parts from Entertainment Fabrication, created on a Tormach machine, holding up those trusses or angling those strobe lights just right.