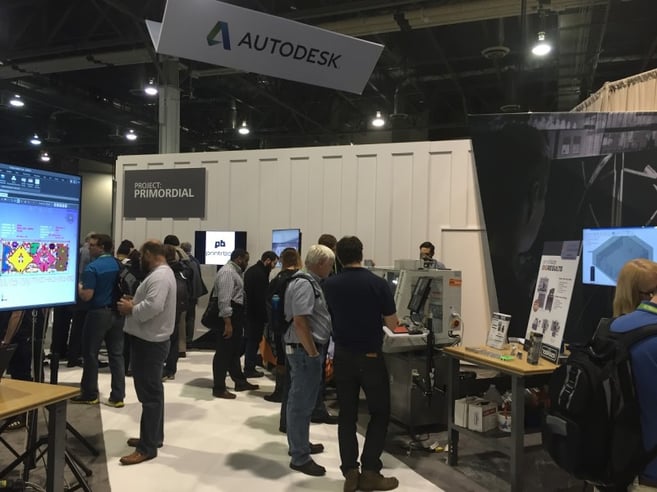 We spent last week in Las Vegas attending Autodesk University, but we did more than just attend, we presented.
Tormach's own, Andy Grevstad, talked about prototype machining in front of a packed room of Autodesk enthusiasts. There was resounding interest in the combination of Tormach machinery and Fusion 360, and what the combination of affordable machinery and software can bring to designers, makers, and engineers alike.
Excited about this one! @Tormach #AU2015 #fusion360 pic.twitter.com/2zPpj0VzSh

— Curt Chan (@Curt_Chan) December 1, 2015
Our PCNC 440 was also in attendance and got a lot of love on the show floor.
Better than reality TV! @Tormach is definitely one of the CNC favorites #AU2015 pic.twitter.com/JIFiA5cXPF

— Lars Christensen (@Lars_cadcam) December 2, 2015
Love the wealth and variety of CNC goodness at #au2015 this year. pic.twitter.com/hbY07KzDpk — al dean (@alistardean) December 3, 2015
@ScottMoyse @Tormach @othermachine I suspect so, mate. I need to back a van into the loading dock and make away with all the things

— al dean (@alistardean) December 3, 2015
We were able to stroll through the booths on the floor as well, which was full of all sorts of Autodesk-related creations, like concept sports cars, robotic bartenders, and even live art.
And, we stopped in to see friends of Tormach, Curt Chan and John Saunders, give a presentation.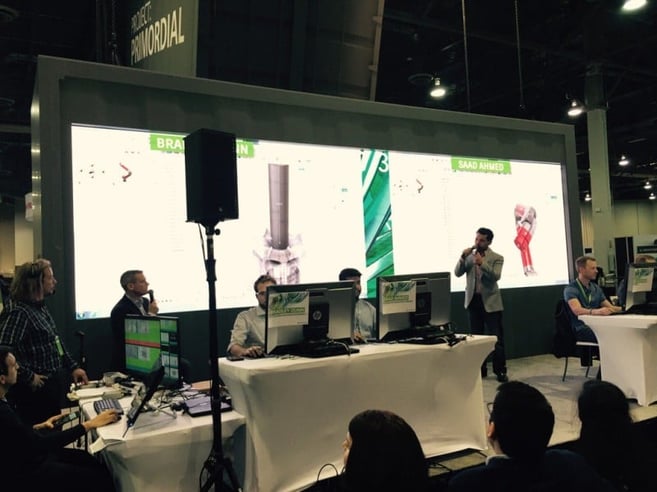 It was a full week, but we're already looking forward to next year.