About a year ago, Titan Gilroy, from Titans of CNC, picked up a 770M for their shop. Since then, he's been busy testing and learning about with the middle range of Tormach's mills has to offer.
Now, Titan and his staff have started pushing out tutorials - doing the Titans of CNC Building Blocks with their 770M+ and exploring cutting techniques for low RPM machines.
Titan's Building Blocks is a series that was developed to teach students how to design, program and cut parts with a 3-axis CNC mill through a 10-step program. They provide everything from prints of the parts to CAD/CAM walkthroughs to videos making chips on the machine.
From threaded holes to slotting and engraving, the series walks through all the details of machining with a Tormach 770M+.
This is a fantastic resource for educators because it provides all curriculum you might need to help your students make real parts. The technical drawings and model views help with the design process, and the Fusion 360 and MasterCam tool libraries make CAM a breeze.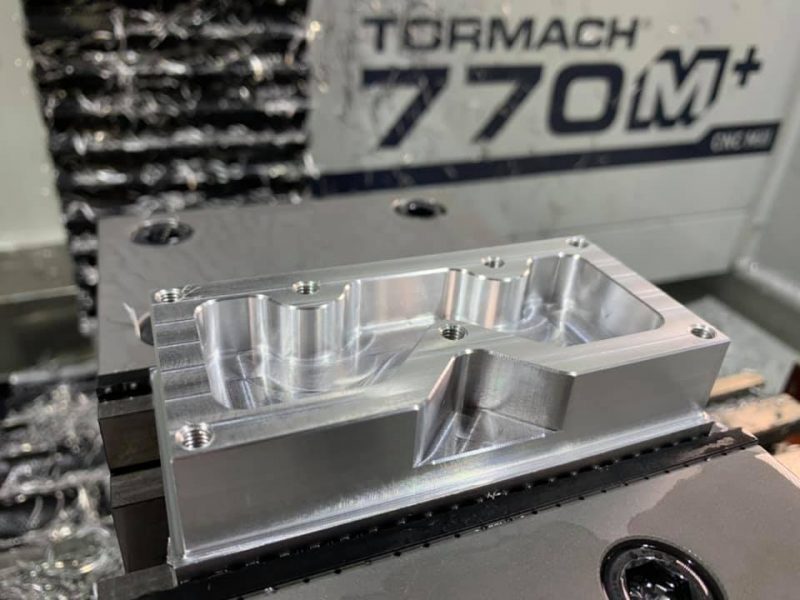 The mill setup checklist is especially useful when trying to teach best practices and help students understand the value of an efficient workflow. In fact, the setup checklist is also available in video format, so you or your students can learn every step of the process with visual aids.
They even provide setup sheets and inspection reports, just like your students would see in industry. That means they can get hands-on experience, making real chips, faster!
You can access the Titans of CNC classes for free, and get started making chips with your Tormach mill today!