Eric Wheeler teaches at Middleton High School in Middleton, WI, where they have worked to properly introduce their students to CNC machining with an array of Tormach machines. Wheeler has developed curriculum and empowered his students to unleash their creativity and problem-solving skills with manufacturing tools.
Unleashing Creativity and Customization with Tormach Machines
Wheeler's journey to teaching CNC began by immersing himself in the world of CNC machining, despite having no prior knowledge. The simplicity of Tormach's CNC machines and free PathPilotⓇ CNC control system opened doors for innovation.
"I started developing a curriculum around CNC knowing nothing. I just started making things," Wheeler explained. "I found something that I thought I could make, and I would try to make it. When I realized that some of these things would be cool for the kids to make, it sort of organically turned into things like coasters, because it's a simple shape. You can make them square, you can make them circular, but you can also live in both worlds of having a standard model that the kids can work off of and also allow them to customize it. I didn't want everybody just making the same thing… I wanted the students to be able to customize their designs and make it their own."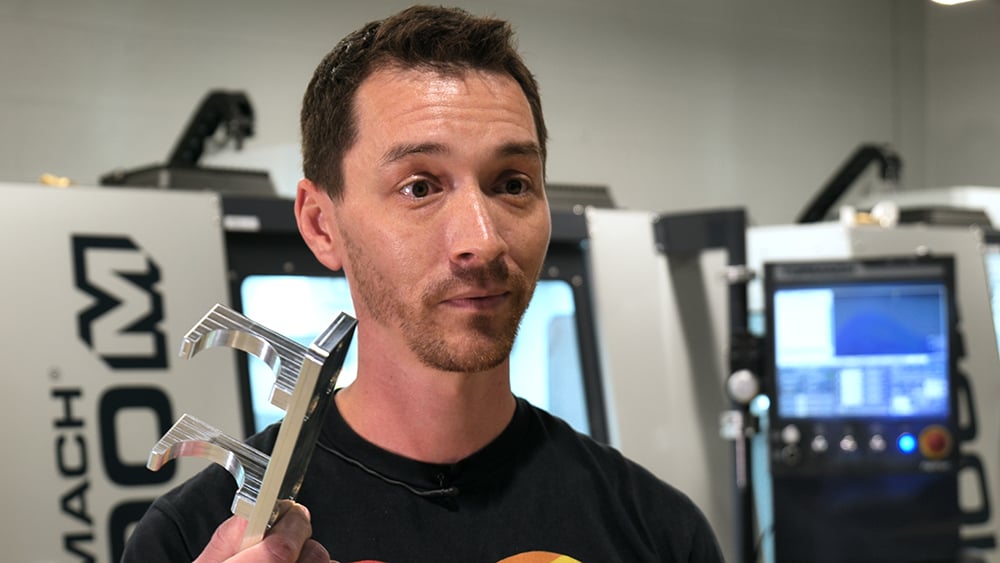 As he started creating various projects, he realized the potential for his students to engage in hands-on learning. By providing a standard model for reference and allowing personal customization, Wheeler ensured each student's unique touch was reflected in their creations - empowering the students to not only learn, but also step outside of the box.
Remote Learning of CNC with PathPilotⓇ HUB
When the COVID-19 pandemic forced schools into remote learning, Wheeler faced the challenge of maintaining a hands-on experience for his students. Using PathPilot HUB, which provides an online instance of a PathPilot controller that can be used to edit code, test tool paths, and simulate machining, he was able to give students a near-hands-on experience.
"We used PathPilot HUB extensively when we went into the Covid lockdown. I still wanted students to be able to make things, so we shifted everything from Inventor over to Onshape. That way they could still do 3D modeling at home, regardless of what kind of computer they had. The projects we developed were basically all flat pack design, so there weren't a lot of 3D features. By doing that, we could have the students export the face of their object as a DXF, bring it into PathPilot HUB, create all their tool paths, and then just send me their NC file. Then I would cut it out for them and they would have their part. We made flat pack stools, so every kid left with a stool that they made. PathPilot HUB definitely allowed us to feel a sense of normalcy. Like we could still make something."
The ability to leverage an online version of the control system for their CNC machines allowed Wheeler's students to get hands-on experience without even being at a machine.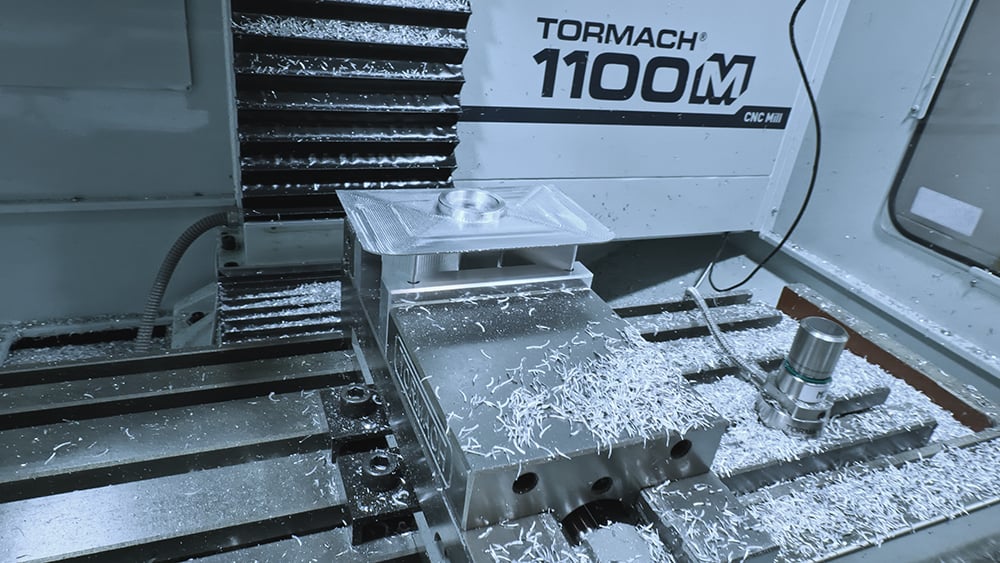 Now that in-person classroom work is back to normal, Wheeler still uses PathPilot HUB because they have several Tormach machines and a growing class. Once students understand the interface, it simplifies the learning curve when jumping between different types of machines, like doing work on a mill versus a router or a lathe.
Wheeler uses the Titans of CNC curriculum in his classroom, leveraging the pre-existing plans has allowed him to focus on teaching rather than designing parts from scratch. Starting with the M2 model, he provided step-by-step guidance to the entire class, teaching tool path strategies, settings, and the reasoning behind each decision.
"We go through every single step, every single operation. We cut them all out of aluminum on the mills, and then we go back and do the same thing with the M1 part, but then I don't help. So the students do the same exact thing, but on a slightly different part."
Because PathPilot HUB can be used while away from an actual machine, Wheeler is able to provide varying degrees of hands-on experience for all of his students, rather than crowding around a single machine.
What's more, Middleton High School has outfitted their school with 20 Tormach machines, including ten xsTECH routers, four 1100M mills, one 1100MX, two 8L Lathes, a 15L Slant-PRO lathe, a 24R Router, and a PCNC 440, to provide even more hands-on access.
Budget Friendly Machines = More Students Get Hands-on Experience
Wheeler firmly believes that hands-on experience is crucial for effective learning. Transitioning from 3D modeling on screens to physically creating objects revealed practical challenges that couldn't be fully anticipated digitally. Students discovered the importance of problem-solving, adapting designs, and the limitations of machines.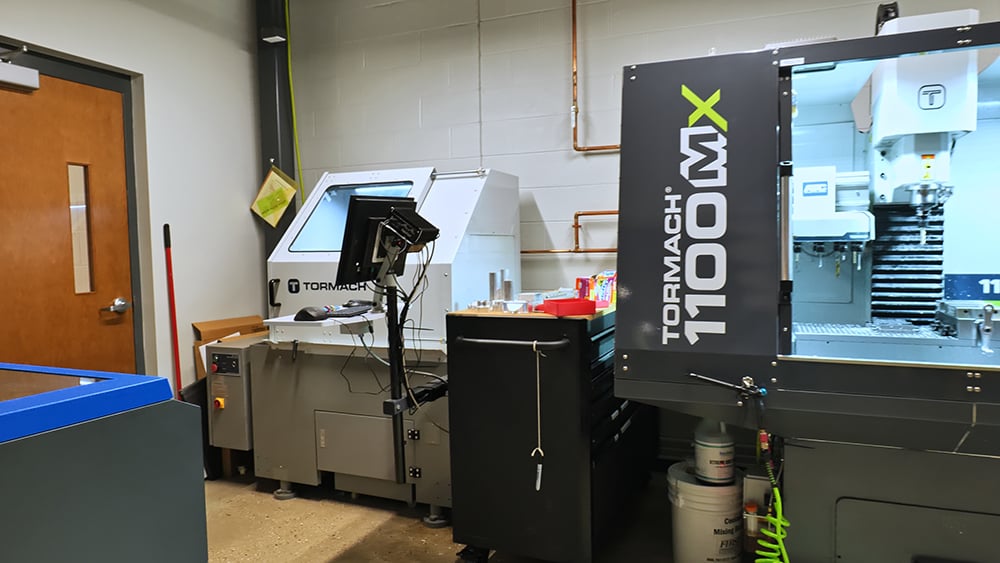 "The fact that we could get very capable machines for a fraction of the price as some of the industry machines, that was a huge reason we went with Tormach. If you have one of something in a classroom or learning environment, it's really hard to get a lot of students to use it. To get a student to use a machine there's set up; there's the learning; there's making mistakes; and having to change between students. Before you know it, one student can eat up an entire class period using a machine. By going with Tormach, we were able to get more machines and expose more students to using CNC and having hands-on experiences."
The hands-on approach helps enrich students' understanding, teaching them resilience and the value of iterative processes. Wheeler's dedication to providing a comprehensive learning environment has equipped his students with valuable industry skills that he believes will set them apart in future professional settings, even with much larger machines.
Real-World Application
Wheeler's commitment to real-world relevance has extended beyond the classroom walls. Students have not been limited to crafting projects just for their personal use; they have had opportunities to collaborate with external companies and contribute to practical solutions.
"We've had companies that have contacted us and want to have students make parts for them. That's fantastic! Luckily enough, it's a yearlong class, so we have enough runway to get kids from nothing to making something in the classroom."
Since companies approached Wheeler with manufacturing requests, the students have been provided with invaluable experience and a sense of accomplishment by creating real-world parts.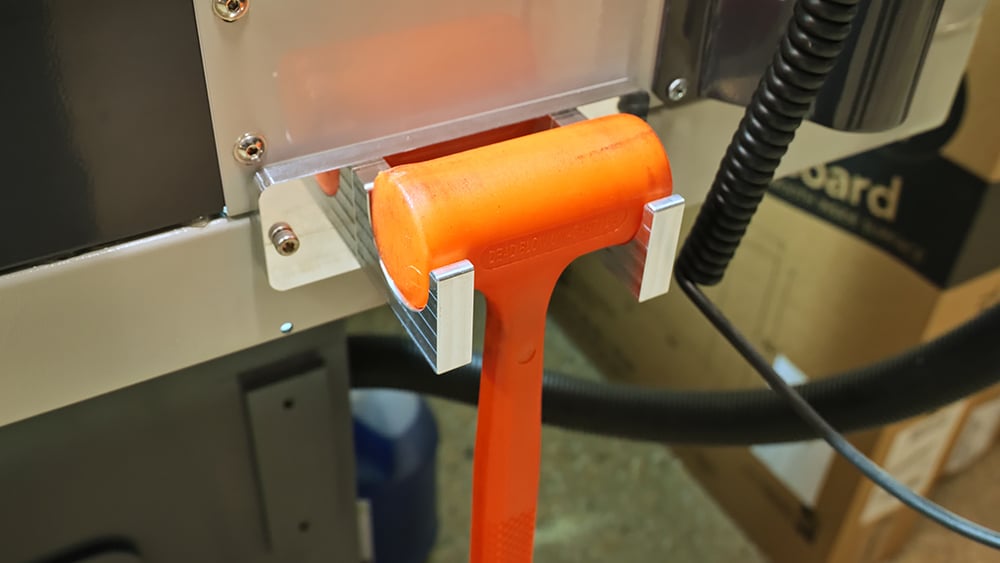 Teaching CNC with No Prior Experience
Wheeler said that one of the biggest advantages to using Tormach machines was having a capable yet user-friendly machine - especially when it came to the intuitiveness of the PathPilot controller. He highlighted the ease of use provided by the PathPilot control system, emphasizing how it facilitated teaching students with no prior experience.
He explained, "The user friendliness of the PathPilot interface really helps. I think it is super helpful when teaching kids CNC and manufacturing in general. Even if they move on to a big company that uses much larger machines, they can learn the concepts with the Tormachs that will put them light years ahead of somebody who's coming in without any experience."
The students agree, saying that PathPilot had easy-to-understand controls and a well-labeled user interface. They were especially fond of the fact that PathPilot implies what needs to be done in order to fix potential issues, right at the controller.
Wheeler's journey with Tormach CNC machines and the PathPilot control system transformed his classroom into a hub of creativity, problem-solving, and hands-on learning.
"You can design almost anything in our 3D modeling software - making it is a whole different story," he explained. That's where the real problem-solving and manufacturing education happens, "Your model might look perfect on the screen, but when you make it… I think going from on the screen to a hands-on thing that you're actually making is an invaluable part of the process."
How to Build a CNC Curriculum
As any educator knows, there is no straightforward way to build a brand new curriculum or program. Wheeler found that the community was a helpful element in adding advanced manufacturing to the school's offerings, but an even bigger impact came from local businesses.
"None of this would have happened if the community didn't support us," he explained. "But, I've been very surprised at how willing industry has been to help us."
Not only did local manufacturers help by offering opportunities for students to make real-world parts, they also looked to help build the program. When asked about advice he would give educators looking to start a similar program, Wheeler said that teachers just need to ask the industrial community.
"They want to help us. They are just waiting for somebody to reach out. Just tell them, 'We're trying to build a program around CNC machining and advanced manufacturing, but we need help.' They're out there, just waiting for somebody to knock on the door and just ask for help."
Wheeler is looking forward to future semesters where he can get his students creating real-world parts on the Tormach CNC equipment. Thanks to PathPilot and his fleet of Tormach machines, this teacher is lowering the barrier of entry to manufacturing and setting kids up for valuable opportunities in the future.