Every month we get to have some fun cutting one of the parts from our Tormach Projects Library. This month we decided to go easy and create some art with a 3D relief in wood.
This project was provided to us by one of our local makerspaces. Chris Meyer, the founder of Sector67, originally used a 5x5x5 block of cedar, but we found some scrap 4x4 pine in the shop.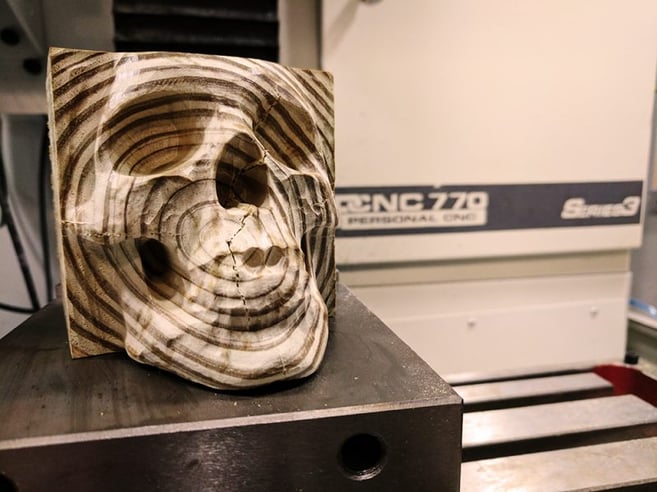 Learn to Cut This Art Project
As mentioned in a previous blog, The Ups and Downs of Machining Wood, machining wood was fairly easy-going. Wood is forgiving when it comes to feeds and speeds and the slightly deformed block of scrap wood was even easy to hold. While we didn't run into any major challenges and cleanup was easier than expected, the entire program took just over an hour. Because wood is so forgiving, rough cuts are easy and you can really push the machine, but no matter what material you're using, 3D finishing passes are tedious.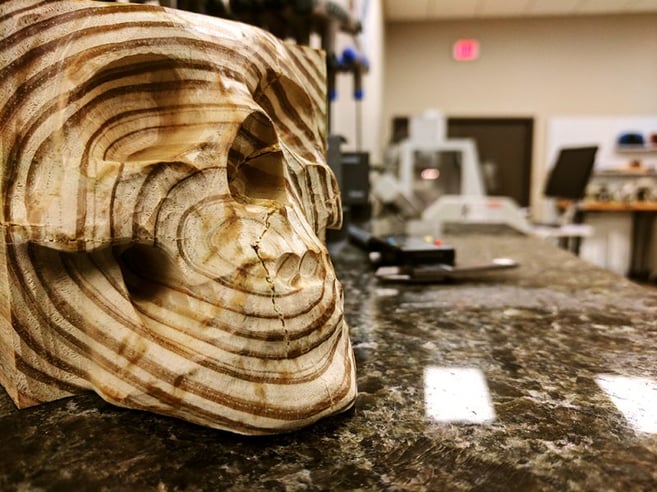 In the end, it was worth it. Now that the Shakespearean quotes and jokes are circling the office, a wooden skull relief seems like a quality choice.