Milling Around blog favorite Jeff Rasnake shared with us some recent pictures of a handful of very cool projects he's been doing in soapstone. According to Jeff, soapstone mills fantastic on his PCNC 1100 - here's a few example of the plaques and monuments he has made with soapstone that's quarried locally near his home in Virginia.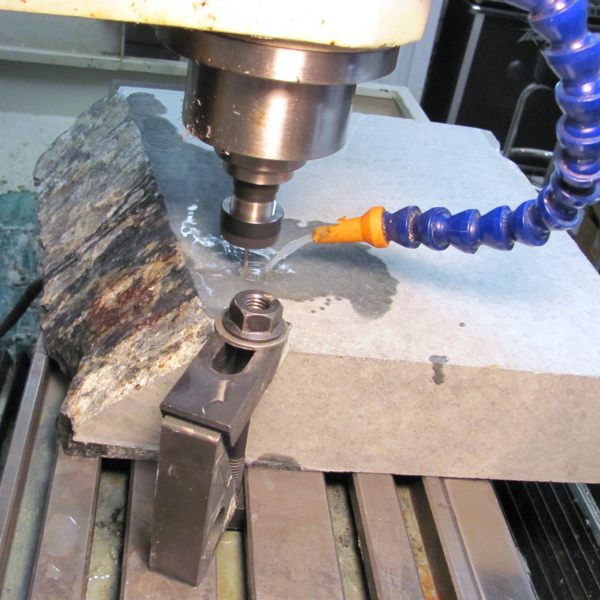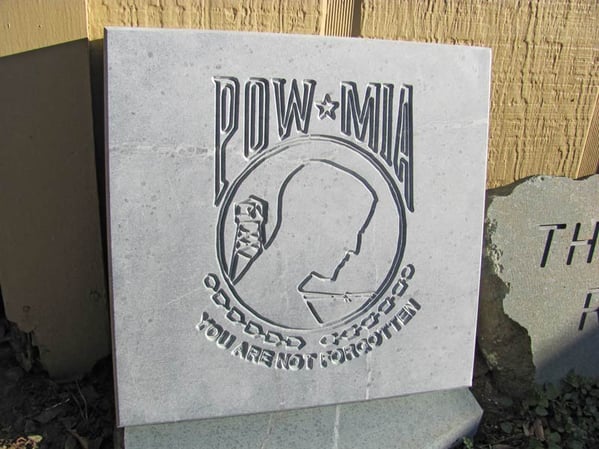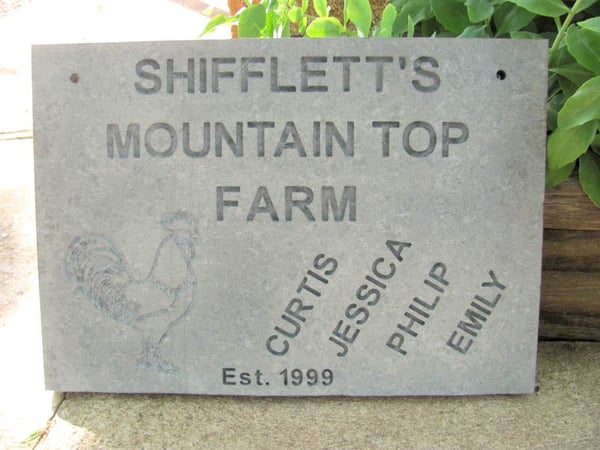 It turns out that the relative softness of soapstone makes it a perfect material for DIY use. Check out this article on DIY soapstone countertops from This Old House. And Alberene Soapstone Company sells DIY kits for kitchens and bathroom vanities. Check those out here. These are small compared to some of Jeff's other soapstone projects. What really caught my eye is the very clever workholding for the larger pieces, which I'm told are for a park bench to be placed outside the quarry's business office.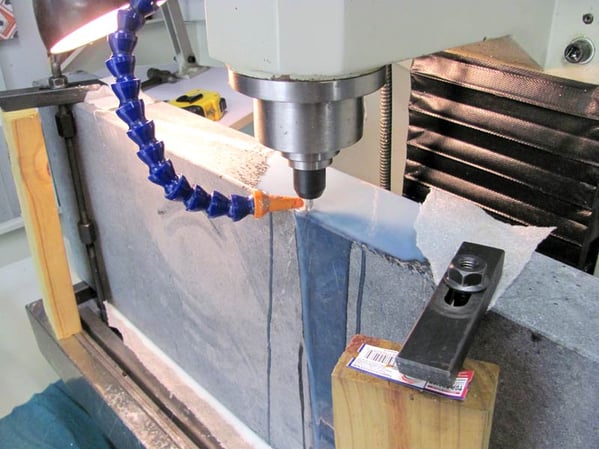 Very tall strap clamps!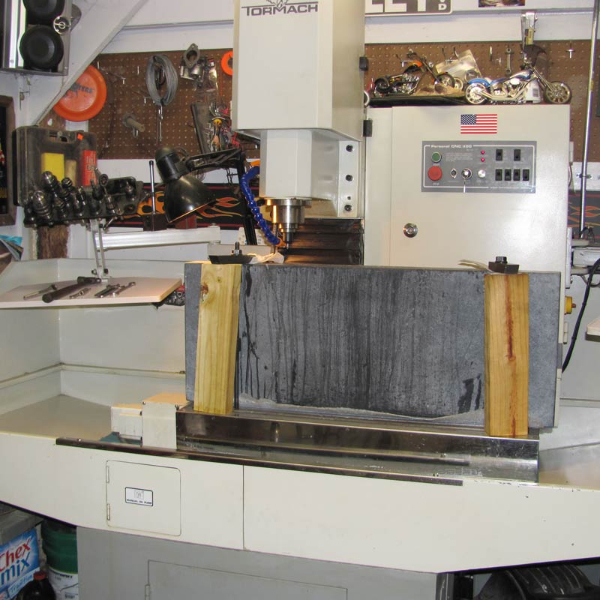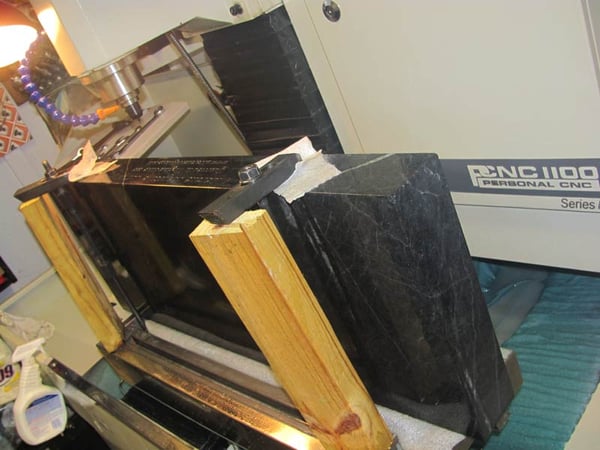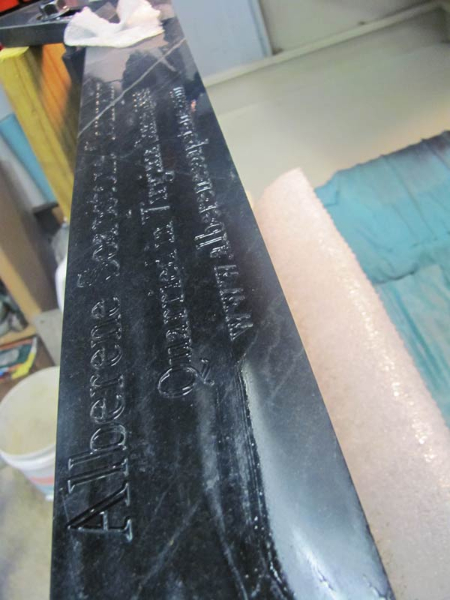 Final carving on the edge of the slab.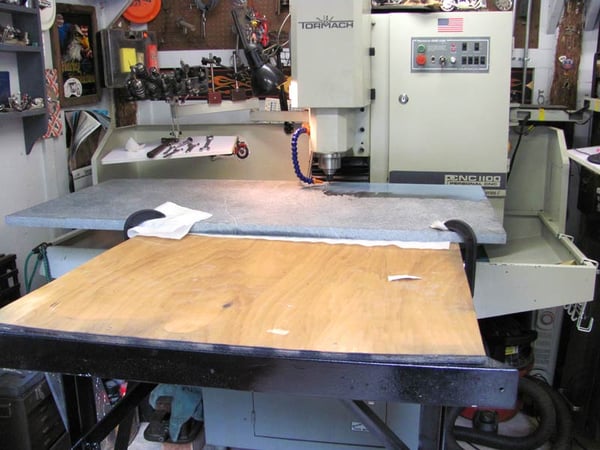 This table extension is on casters and moves with the XY motion of the PCNC 1100 mill table.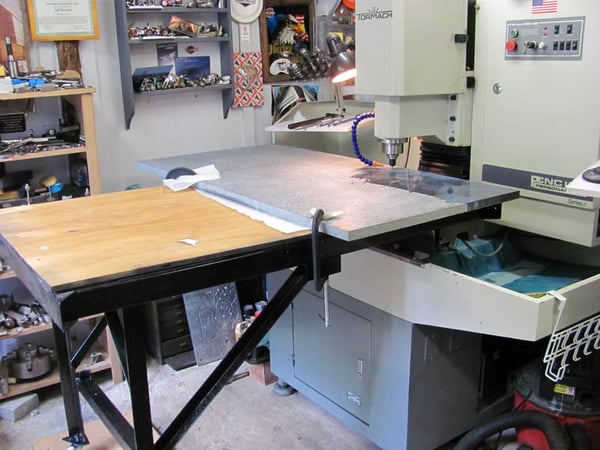 Check out the links below to see more work form Jeff: Jeff Rasnake PCNC 1100 Success Story Jeff Rasnake Packard Steering Wheel Project Thanks again for sharing, Jeff!