As if the name didn't give it away, Two Bit Circus is not your traditional engineering firm. The company places itself on the crux of developing technology and interfaces that are just too difficult to fake. Live-action video games, virtual reality experiences, and the cutting edge entertainment for groups are what make Two Bit Circus a whole new kind of company.
"Two Bit Circus got started by doing small events where we would rent out games that we were making – literally making them in our back yard – and helping corporate people have fun with each other," Dan Busby, the company's lead engineer, explains. "We learned very quickly how to get people to have fun and get them out of their element. We have a bunch of different things that we're doing, but they're all based on the future of entertainment."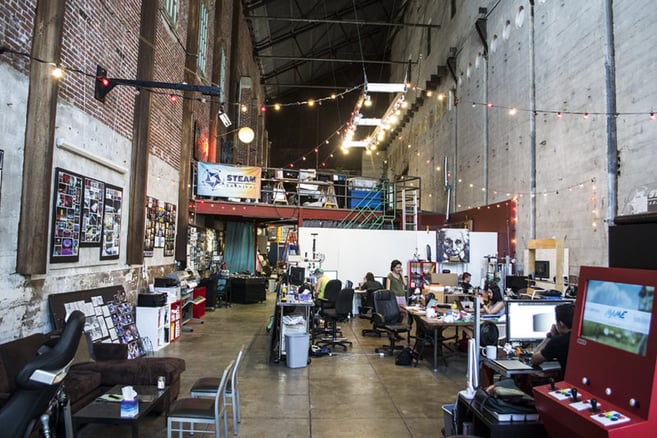 Walking into the company's facility, which is housed in part of the old Edison Electric Company building amongst an artsy grouping of garages and warehouses, it has the look of a typical California tech company. Trendy furniture, some showcased projects, exposed brick draped in LED lights, and a group of people working diligently at various computer/laptop/tablet stations. But just a bit further into the building is a churning workshop with everything from routers and 3D-printing equipment to a manual lathe and a PCNC 1100.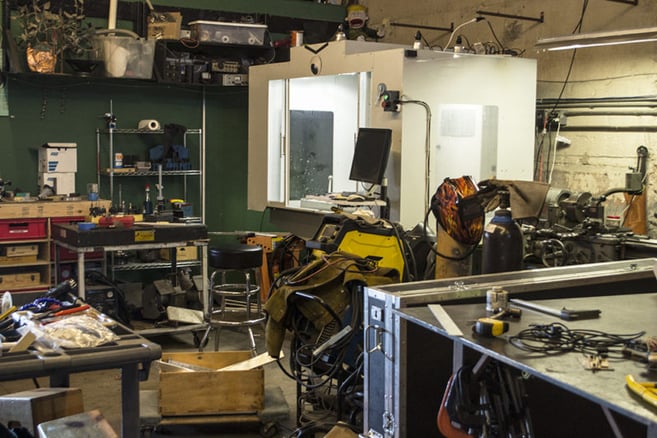 "Working at Two Bit Circus, we get a lot of odd jobs that come our way. We have a bunch of different tools that we use; welding, woodworking… we use the Tormach when we need that one special piece that we just can't buy. We have to make a lot of custom things sometimes, and the PCNC 1100 helps us make these otherwise very difficult to source parts," Busby says. Two Bit Circus uses their PCNC 1100 for making an array of brackets and holders to prototyping ways to integrate various design elements together. "The reason we went with a Tormach mill is because it's the right size machine for the job. We have limited shop space, so it fits, but it's also the perfect size for the parts we're making."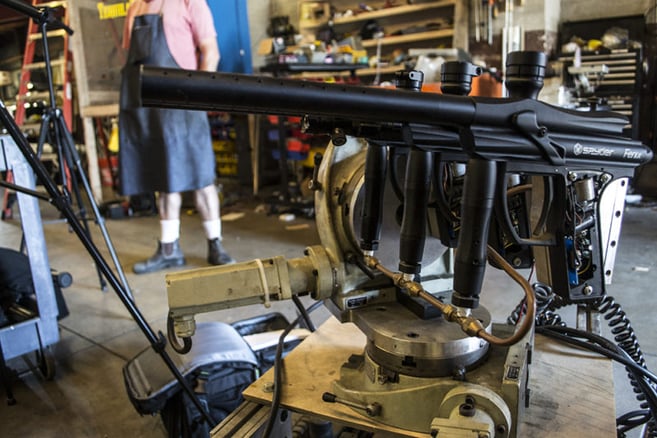 They even used some Tormach accessories to create a one-of-a-kind display. "One of the best examples of our ingenuity and how our team works is a project we did with six paintball guns," Busby explains. "We needed to paint a picture on the wall behind a car for a car company's event. So, we used Tormach's 4th axis rotary tables to control the pitch and yaw of the guns very accurately." The company has had an array of interesting customers, like NASA's Jet Propulsion Lab. They even helped the band, OK Go, create their wildly famous Rube Goldberg machine in the music video for This Too Shall Pass. "What that led to was all sorts of teachers, parents, and students around the country asking for help to make a similar project. We realized that there is a huge market for this sort of hands-on learning.
"We became known as the group that would build things when it was too difficult to do it fake. It was actually easier to do it for real. We would have to figure out how to make these things happen, but we love that challenge. It's a fun job, to be honest with you." While it's hard to say what Two Bit Circus will be up to next, they are certain to amuse, and maybe even break some new ground ath the intersection of technology and spectacle along the way.