Knife making can be both artisan and a highly automated process, but like any craft, there are some very specific tools that make the whole process easier. While you might be able to make a knife with a hunk of steel and a couple files, having the right tools in your shop will make things much easier.
Building Out Your Knife Making Shop
There are a number of videos that lay out some of the basic tools for knife making. One of my favorites comes from Tormach owner Walter Sorrells.
He takes us through a number of valuable tools that could be useful in any shop, but especially when making knives. His list includes:
Files

Hacksaw with a Bi-Metal Blade

Bench Vise

Drill Press

Sandpaper and Abrasives

Welder's and Other Assorted Clamps

Sharpening Stones

Belt Grinder

Heat Treating Oven
This list is for beginners (who are probably on a tight budget), but if you're building out a shop, you're probably ready to take knife making more seriously. Maybe even start a business!
We connected with Walter to get a few more tips and tricks for those who might be looking to go beyond the beginner setup.
"Buying a decent belt grinder is the real sign that you're getting serious about knife making," he says. "Once you've made that jump, there are a lot of smallish power tools like disk grinders, rotary tools and abrasive chop saws that will start to magically appear in your shop. Some basic tools like bandsaws and table saws have obvious uses in the knife making shop, too."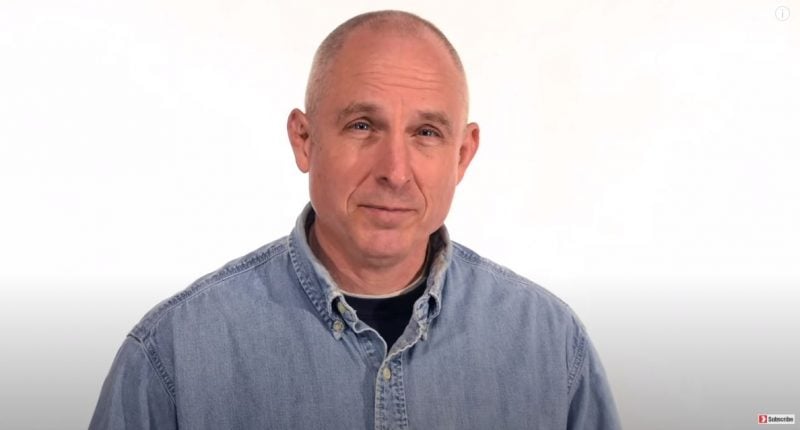 A belt grinder is certainly a necessary element if you're getting serious about knife making, but other abrasive tools can be quite helpful as well. "Even if you are a straight custom maker, a surface grinder is invaluable," Sorrells says. "They remove a huge amount of the drudgery involved in getting things flat – whether you're talking about flattening the tangs of forged blades, putting a good surface finish on a stock removal knife or knocking the scale off a Damascus billet."
While there are a myriad of surface grinder options out there, there is some real value in adding a little bit of automation to the process. "Manual surface grinders are fine, but an automated surface grinder like the Tormach PSG 612 gives a small shop operator the ability to do two things at once. If you buy the 612, though, I'd strongly recommend getting the belt grinder attachment. I found it works way better for my knife making needs than using grinding wheels."
Adding CNC to Your Knife Making Shop
Adding a mill (especially CNC) to knife making isn't for everybody, but it definitely has its perks. "The big jump after buying a belt grinder is buying a mill," Sorrells explains. "Mills are the king of the metalworking shop. They're a huge force multiplier for the knife maker. They help you work faster and more accurately. Once you decide you need a mill, the question you face is whether to buy a CNC machine or a manual mill. The choice comes down to your business plan."
If you're looking to do overtly customized and hand work, then CNC might be overkill. "But if you want to make standardized designs and sell them in volume, a CNC machine – something like the Tormach 770M -- is pretty much a no-brainer. They not only help you work faster, but they'll help you accomplish things you just can't do any other way."

Needed CNC Accessories
Like many tools in your shop, workholding is a huge component of the puzzle. Afterall, a tool is useless if you can't properly get it to your work. "I bought a pallet system about 8 seconds after I bought my 770 and I haven't taken it off the machine more than a handful of times since. Workholding is at least half the battle with CNC," Sorrells explains.
Just like any major shop, if you want to be profitable as a knife maker, you need to be efficient. That means finding ways to easily move and cut your raw material and finished parts. "You need to get stock in and parts out with as little fuss as humanly possible. And in a small production environment, you need to switch between jobs quickly. So for knife makers, a pallet system is crucial. The reason for this (as opposed to using vises) is that most knife parts are flat. They just don't play nice with vises."
Tools You Might Not Expect
"I actually bought a lathe before I bought a mill. That was a mistake. In retrospect, I'd have bought a mill and surface grinder first," Sorrells explains.
But that doesn't mean that there isn't a need for a lathe in a knife making shop. "There's actually a good argument for something like the Tormach Slant-Pro for almost anybody who makes folders [folding knives]. Being able to make custom pivots, standoffs, thumbstuds, spacers, etc. gives you the ability to produce unique parts in order to differentiate your knives from those of makers who have to rely on standard parts from suppliers. And if you're a production or semi-production shop, the benefits of automation are blindingly obvious."
If you're expecting to get into high production knife making, Sorrells thinks there are a couple other tools that might help along the way. Tormach AF50 Automatic Feed Bandsaw and 24R CNC Router would both be useful, if you're looking to make a lot of knives. "Obviously, some of this would be overkill if you're just starting a business as a knife maker," he explains.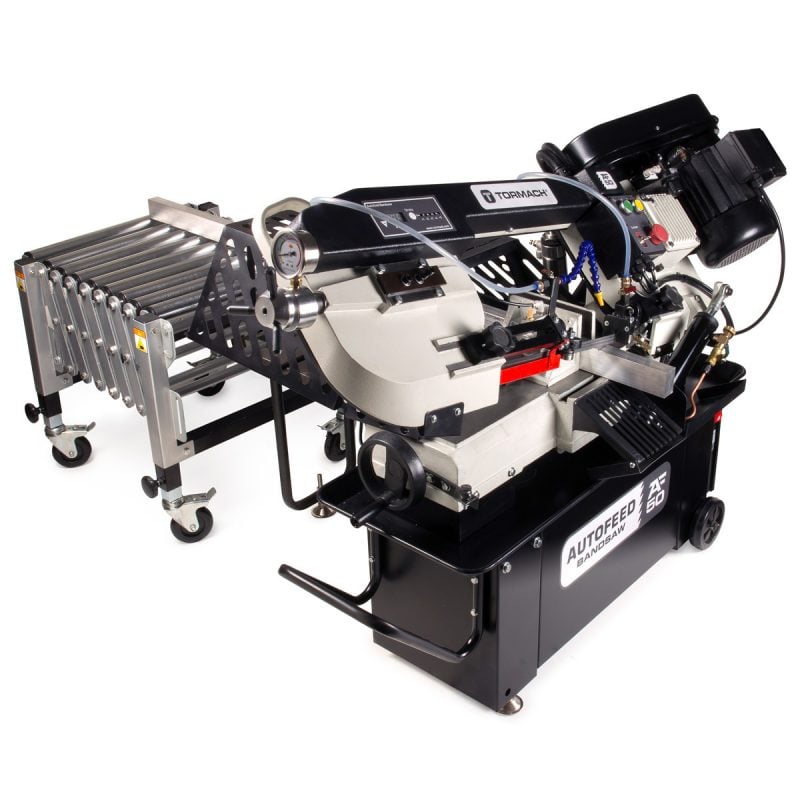 Words of Wisdom from a Veteran Knife Maker
Sorrells has been making knives and swords for well over a decade, but he's always adding new techniques and tools to his repertoire. He didn't start by using CNC, but he learned the tools and now uses his Tormach mill and grinder to make an array of knives. "YouTube is the biggest advance in human learning since the university was invented during the Middle Ages. Many of the guys I learned the most from are Tormach guys on Youtube."
When asked if he had any nuggets of advice for aspiring knife makers, he said, "The main thing to understand about knife making (and this is true of every other endeavor on planet Earth), is that if it were easy, everybody'd be doing it. When you buy a tool, recognize that there's a learning curve. Don't fall into the trap of thinking that if you just had a better sand wedge, you'd be Tiger Woods. Almost every tool you buy fights with you at first. Be patient, hang in there, keep working with it. Next thing you know, it'll be second nature. That's when you start producing better products, faster, with less stress."
You can check out Walter Sorrells' YouTube channel here: https://www.youtube.com/channel/UCkLxJCuQZ4hStBfs8TCnT9Q